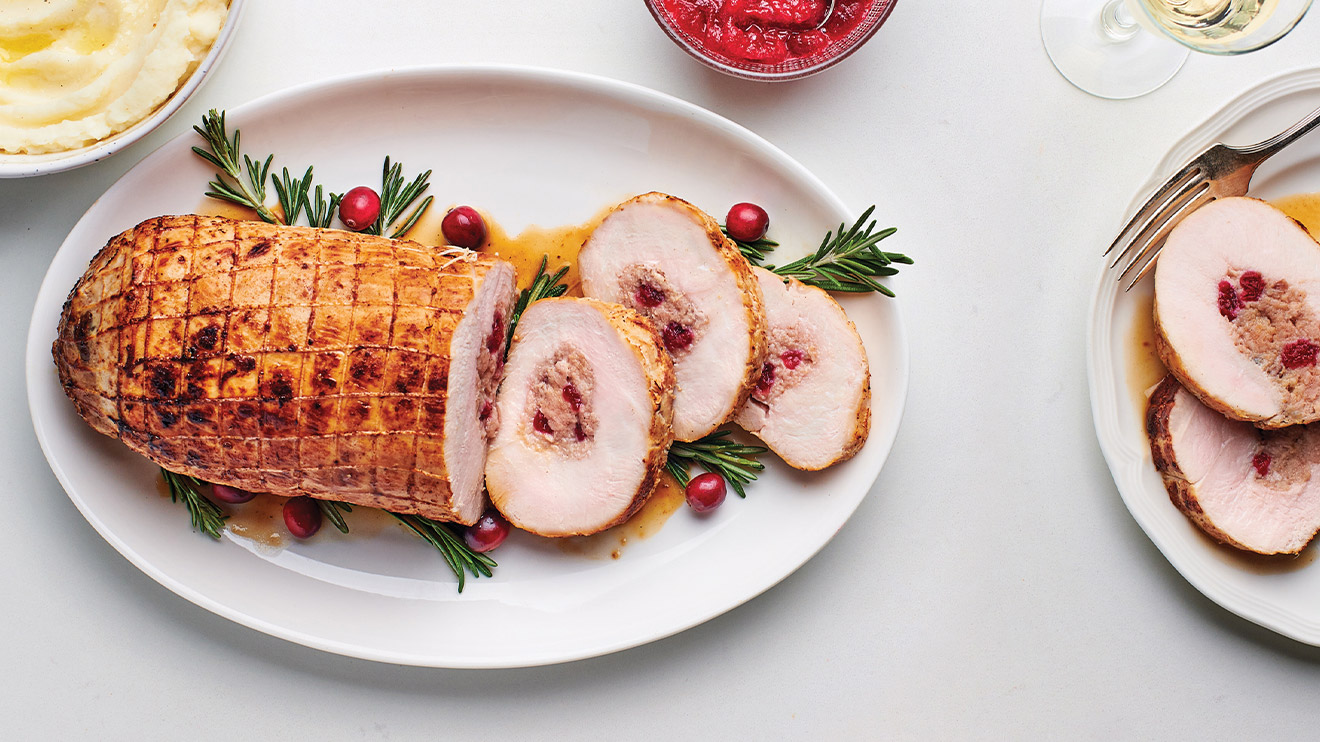 A few easy steps
During the holidays, it's smart to give yourself a respite, while still making sure everyone eats well and remains impressed! The RICARDO stuffed turkey roast goes straight from the freezer to the oven, and from oven to table. Just brush it with oil before popping it into the oven for two hours. The result? A tender, juicy turkey that pairs wonderfully with the fruity and tart stuffing.
Quality ingredients
Available for a limited time at IGA stores across Quebec, our turkey roast is made with natural, quality ingredients, starting with seasoned turkey breast. The stuffing, made from ground pork, onions, pears, breadcrumbs, dried cranberries and spices, doesn't contain any artificial flavours or colours.
"No brine for your turkey, no stuffing to prepare, and no need to truss: Take a break from these steps. You'll be glad you did!" – Ricardo
Perfect for the family
This family-style RICARDO stuffed turkey roast approximately 4 servings. In keeping with tradition, serve it sliced along with mashed potatoes, green vegetables and gravy.
Where to find it
An Aliment préparé au Québec certified product, our turkey roast can be found at IGA stores across Quebec. It is available for a limited time only, for $29.99.