Cream of corn, lime and chili 
This soup is Brigitte's favourite, and we can't help but agree with her choice. With its creamy texture, sweet corn flavour and brought to life with a touch of chili and zest of lime, this soup tastes like the last rays of summer sunshine.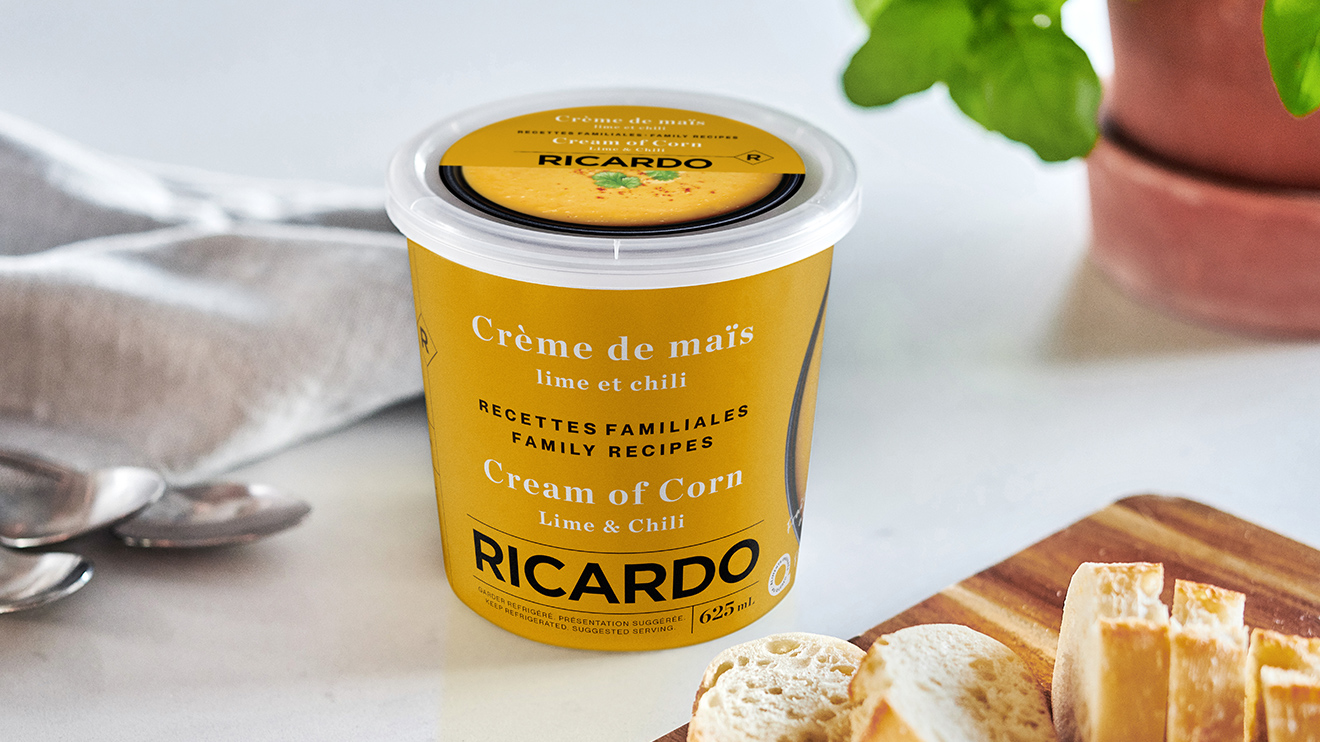 Beef and barley soup with carrots and mushrooms 
With its tasty broth and tender pieces of meat and vegetables, this soup is always consistent—and delicious. And just wait until you have a bowl after raking up all the leaves in the yard.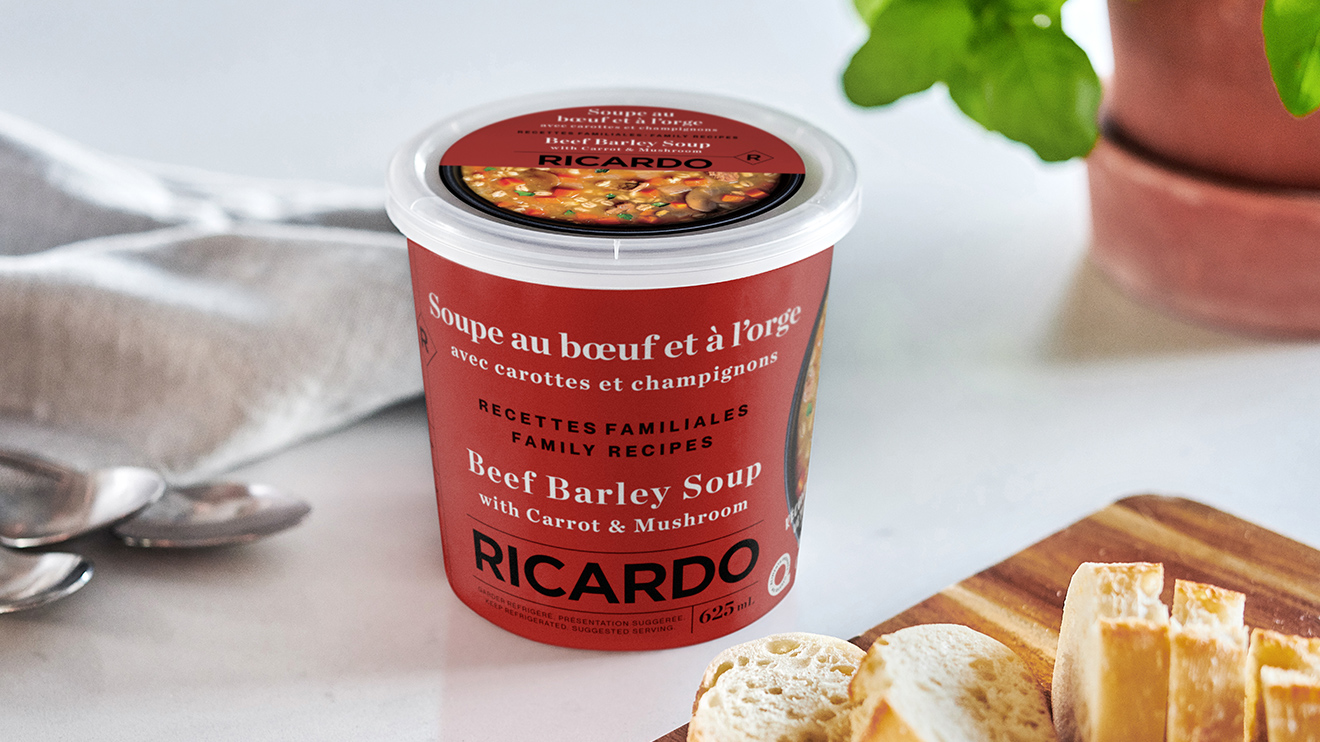 Cream of onion, cheddar, apple and bacon
This is probably the most gourmet soup on offer with its smooth, silky texture and traditional onion soup au gratin taste. There's also a tribute to fall—beautiful pieces of apple—and the delicate smoky flavour of bacon.
Cream of leek, pears and maple syrup
This reinvented classic combines leek with the tangy taste of pears and sweetness of maple syrup perfectly. The soup is garnished with croutons to add a little crunch and texture with every mouthful.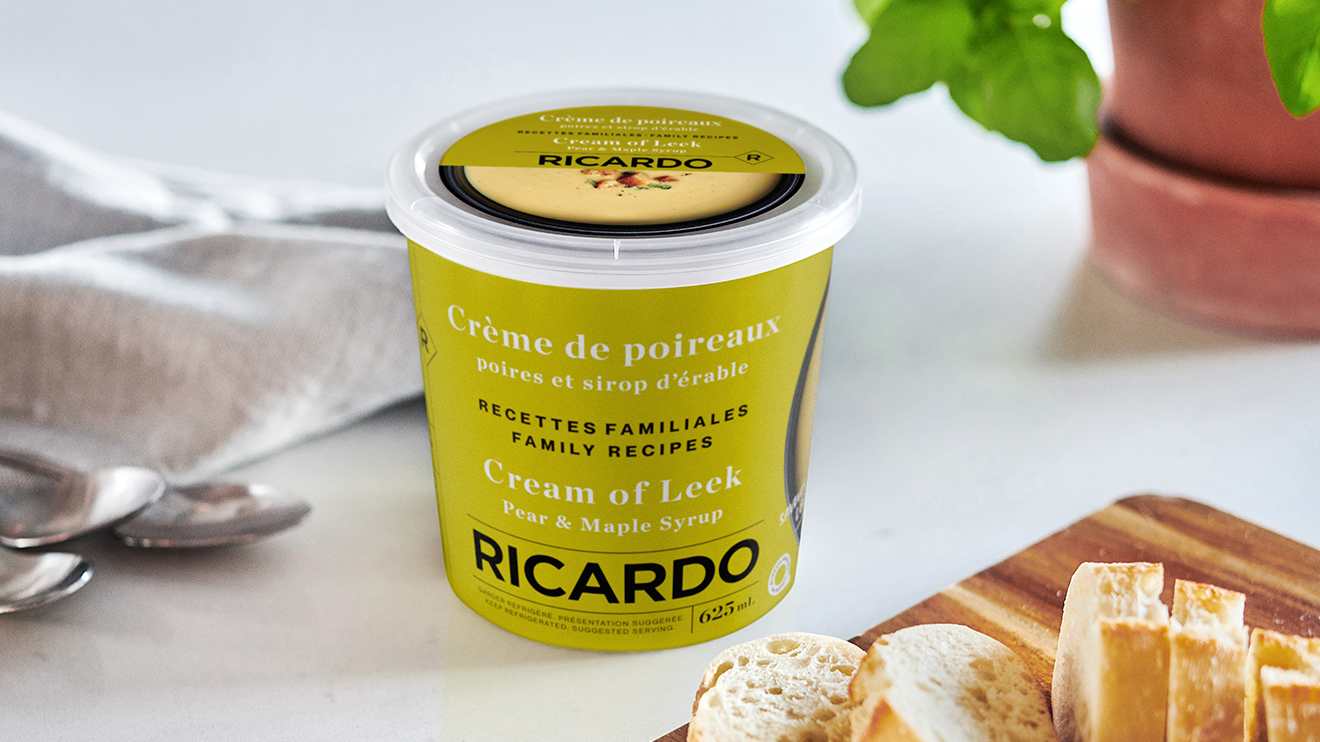 Visit an IGA store nearest you to discover our selection of products.