1. Cupcakes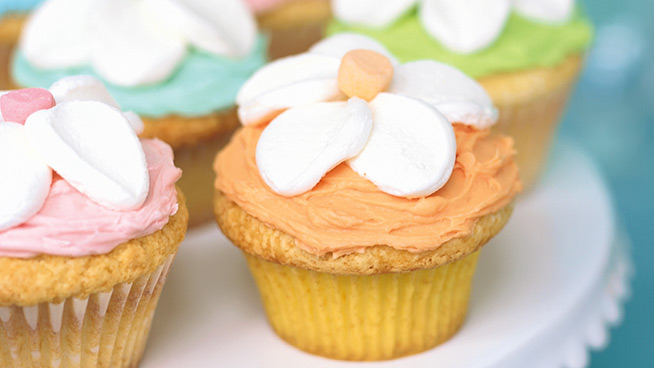 Sweet, fluffy and beautifully decorated, cupcakes are a bridal and baby shower staple for a reason! Get the recipe.
2. Bell Pepper and Asparagus Tart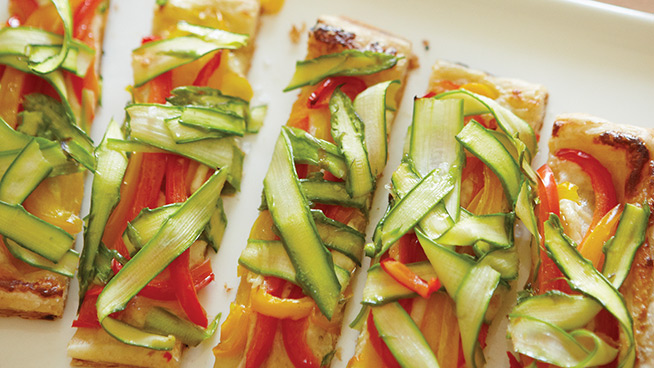 Given it's asparagus season, showcase the tasty vegetable atop this party-friendly savoury tart. Get the recipe.
3. Glazed Tofu Bites with Peanuts and Ginger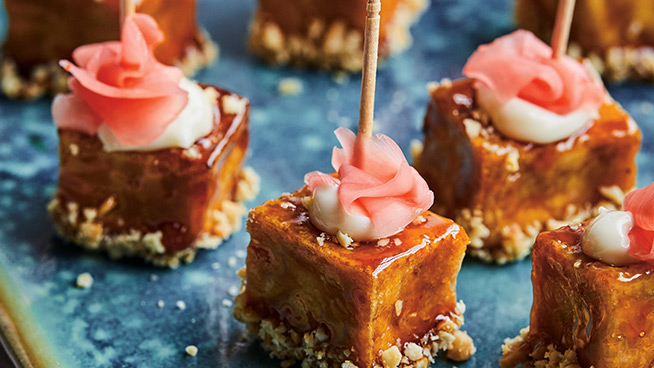 This party-ready appetizer with an umami kick makes the perfect bite for your event. Get the recipe.
4. Bellini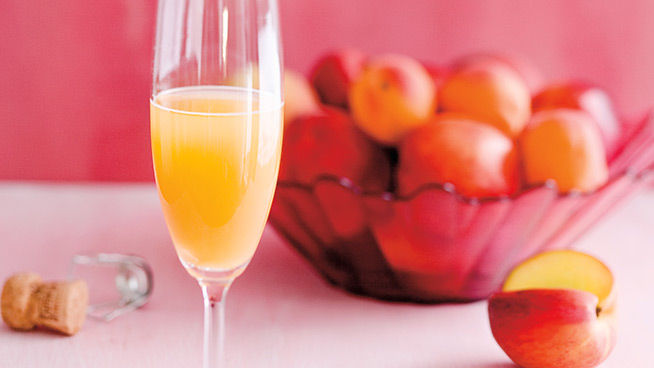 How can you toast the bride-to-be or future mama without a flute of sparkling wine and peach nectar? Get the recipe.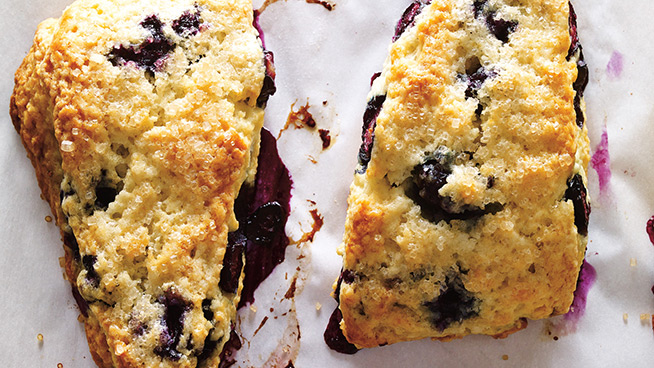 If you're hosting a tea party-themed shower, our blueberry scones with crème fraiche are an essential treat. Get the recipe.
6. Pear and Mortadella Sandwiches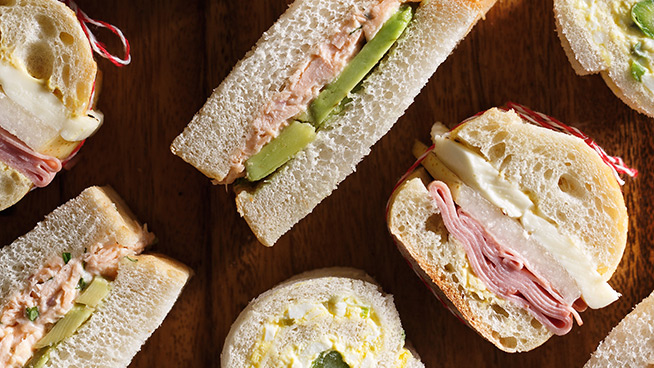 Sticking with the tea party theme, tea sandwiches—like this pear and mortadella number—should come standard. Get the recipe.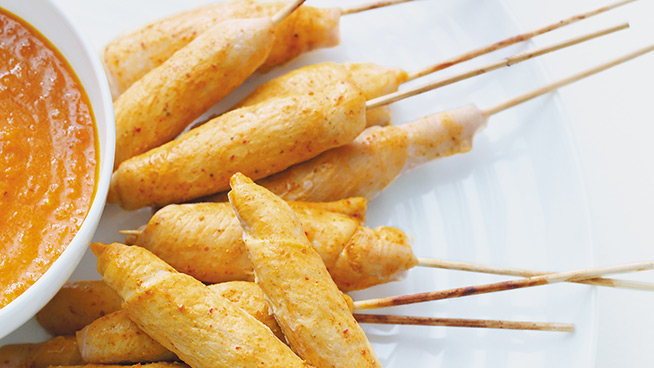 Food on a stick makes mingling a cinch! Get the recipe.
8. Crystallized Lilac Petit Fours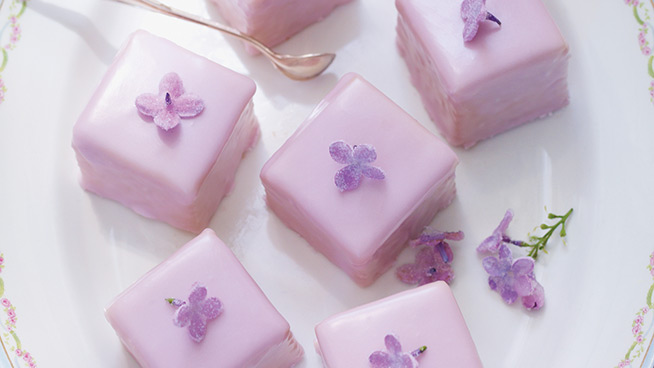 These delicate confectionaries are made with fragrant almond pound cake and topped with a floral lilac glaze. Get the recipe.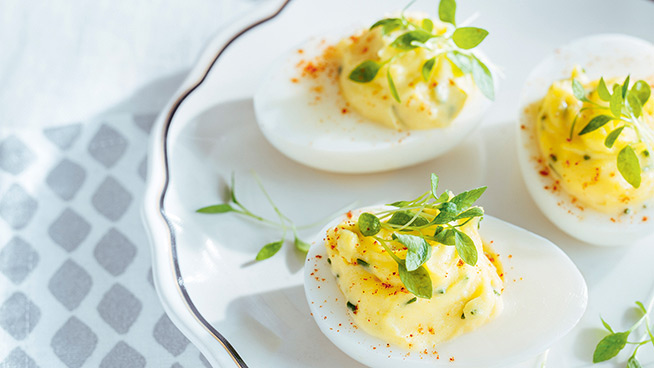 Tasty and simple to make, these classic devilled eggs will be the talk of the party! Get the recipe.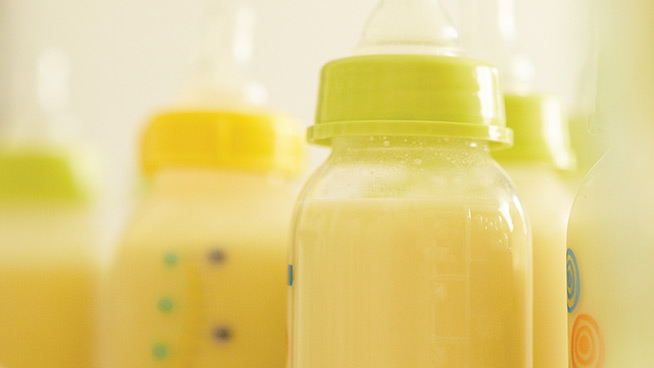 We're (goo goo) gaga over this classic drink served in a baby bottle. (And yes, you can make it alcohol-free for the mommy-to-be!) Get the recipe.