1. Breakfast Rice Pudding Bowls with Raspberries and Pears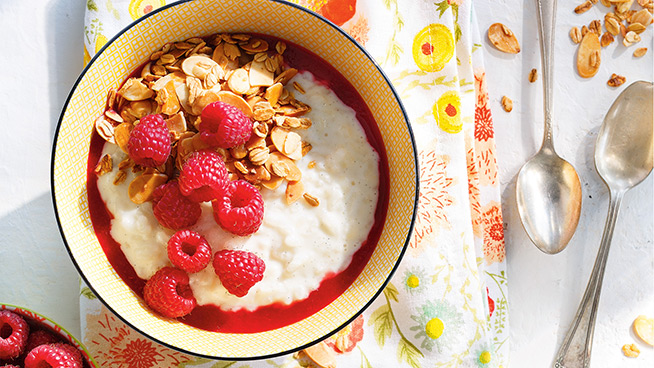 This morning rice pudding is absolutely decadent and creamy, mom truly won't be able to resist! Get the recipe.
2. French Toast Croissants with Caramel Sauce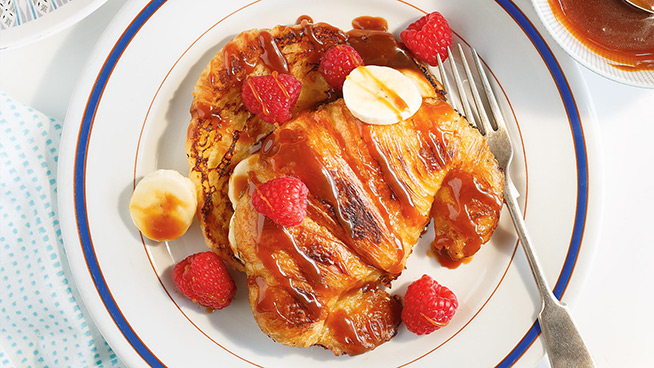 Day-old croissants are the perfect vehicle for this gorgeous French toast recipe, topped with a rum-spiked caramel sauce! Get the recipe.
3. Mushroom Omelette with Herbed Breadcrumbs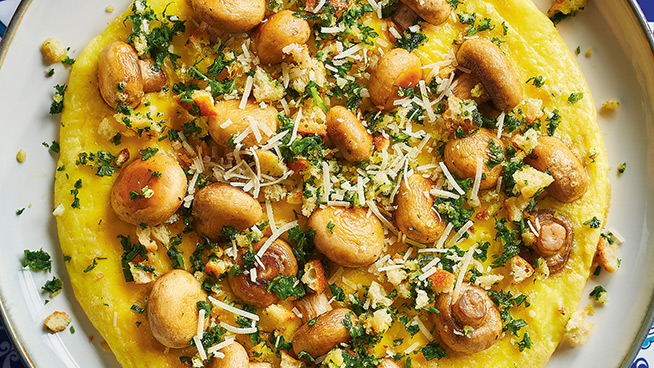 Give your regular weekend omelette a Mother's Day upgrade with mushrooms and herbed breadcrumbs. Get the recipe.
4. Croque Monsieur-Style Waffles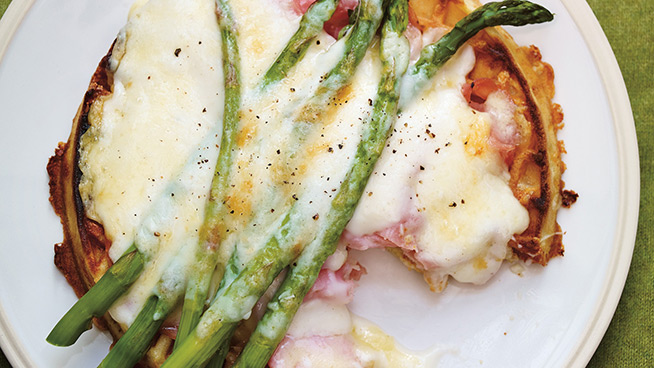 A classic croque monsieur is a Mother's Day brunch staple, but we've elevated it with the addition of corn and cheddar waffles. Get the recipe.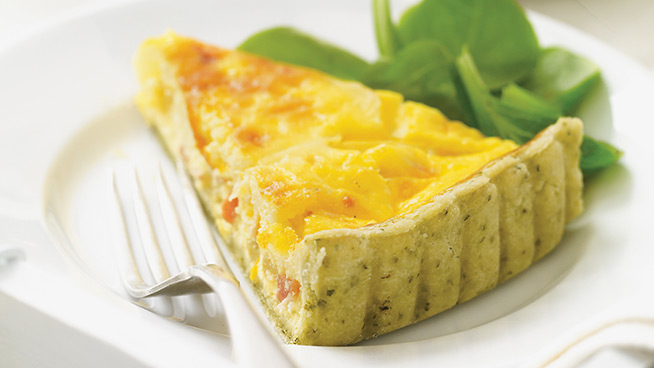 What makes this quiche extra special is the herbed crust. Get the recipe.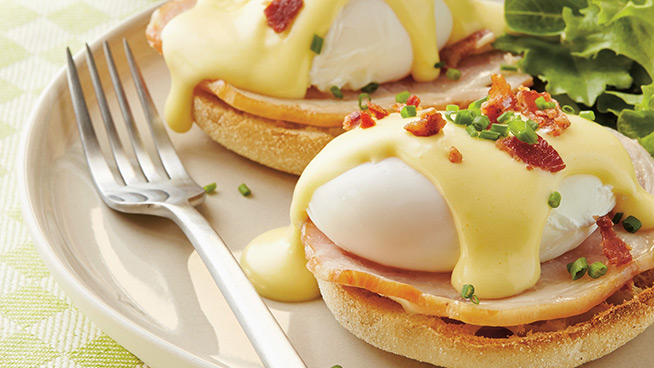 Mother's Day can't do without eggs Benedict! You'll surely impress mom with this dish, from poaching your own eggs to making hollandaise sauce from scratch. Get the recipe.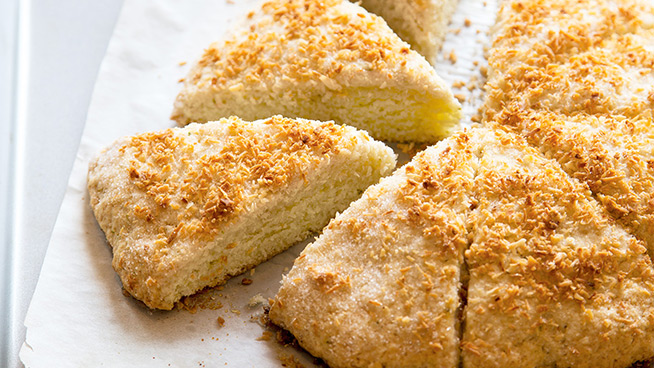 What's brunch without scones? Not-too-sweet and with a hint of lime, mom will absolutely adore these. Get the recipe.
8. French Toast with Strawberry Sauce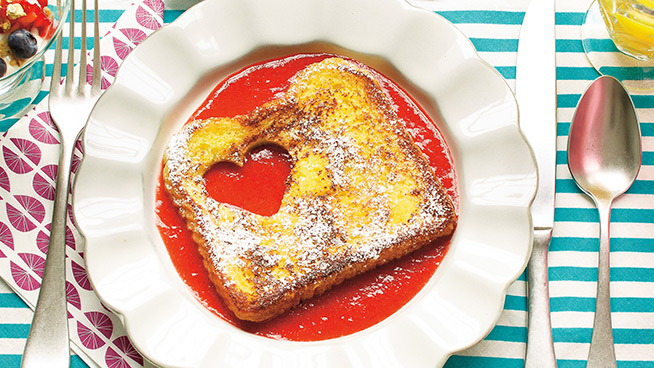 So easy even the kids can do it (with a grown up to supervise, of course!), this tasty French toast is served with a gorgeous strawberry coulis. Get the recipe.