1. Barbecue Tempeh Sandwiches with Coleslaw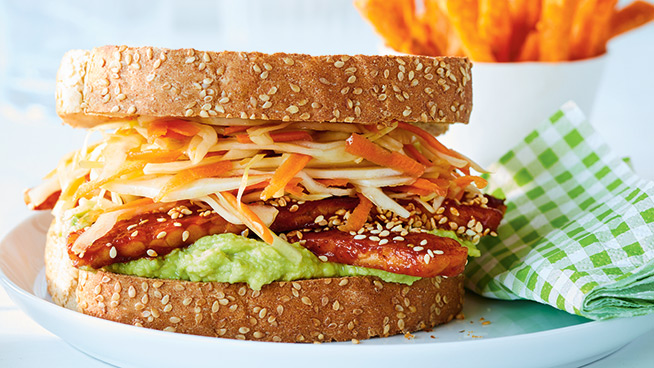 Meet the ultimate vegan summertime sandwich. Get the recipe.
2. Grilled Polenta, Mushrooms and Peppers with Shallot Dressing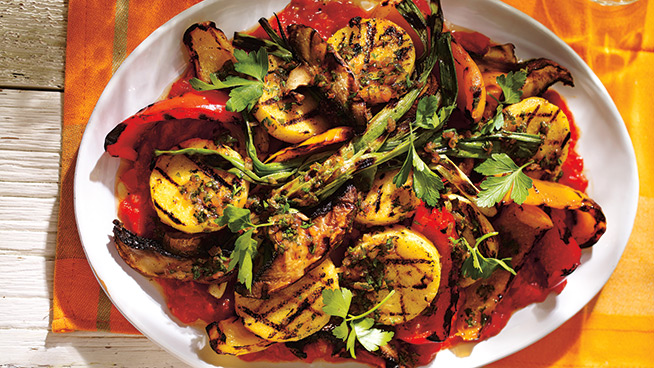 Never thought to toss polenta onto the grill? It'll become your new summer staple! Get the recipe.
3. Flatbread Pizzas with Spinach and Feta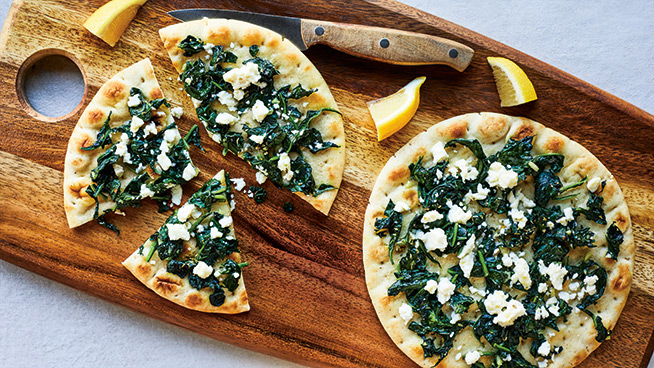 These Greek-inspired pita pizzas are like a quicker and easier version of spanakopita. Get the recipe.
4. Grilled Asparagus with Beet Hummus and Curried Chickpeas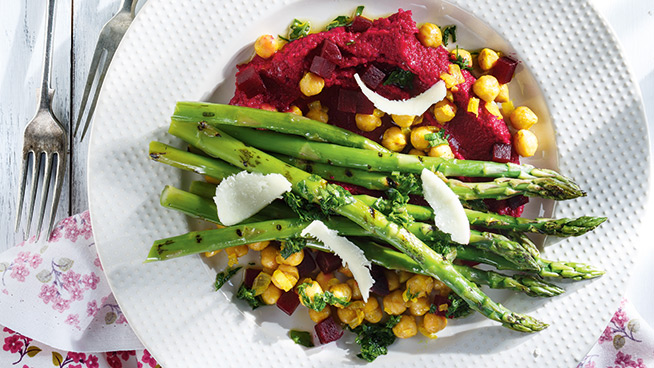 Isn't this grilled asparagus dish absolutely gorgeous? Get the recipe.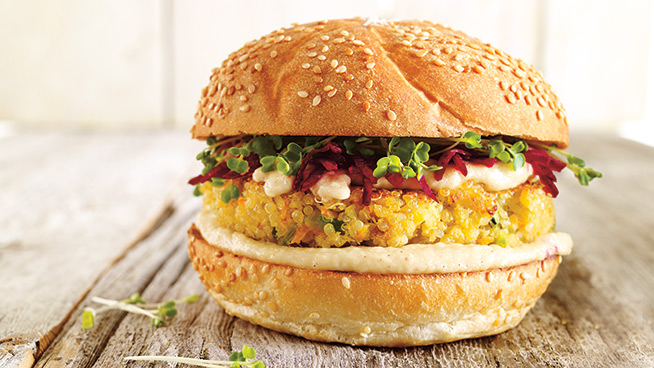 Who needs beef when you've got tasty quinoa burgers with tahini sauce? Get the recipe.
6. Mushroom and Tomato Skewers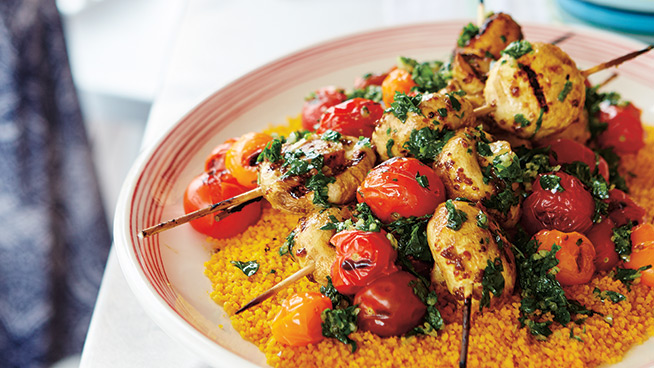 A summer skewer you'll want to grill up all summer long! Get the recipe.
7. Waldorf Salad with Green Apple, Celery and Pecans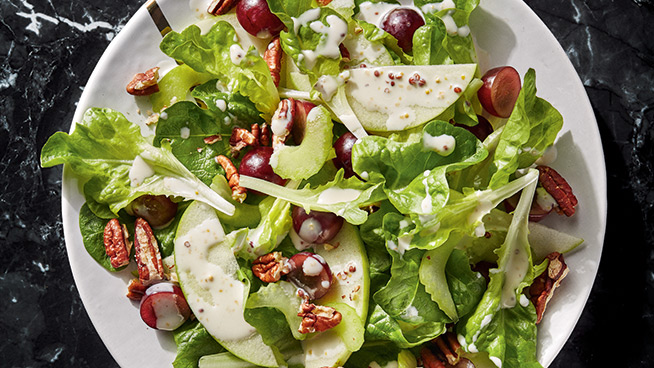 A classic is a classic for a reason, but how about giving the Waldorf salad a bit of a twist? Get the recipe.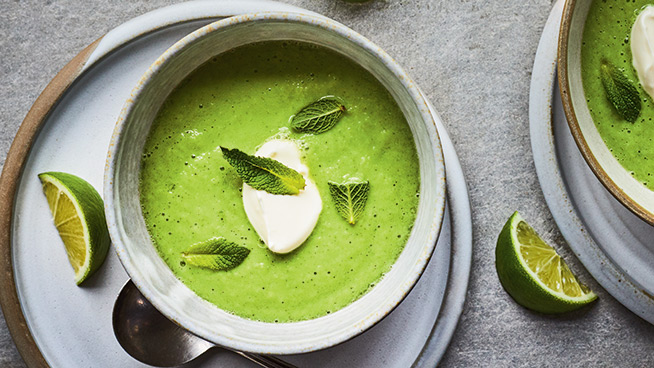 Fresh cucumber and melon, tangy lime and cool mint come together to create this perfect cold soup. Get the recipe.
9. Sesame and Honey Marinated Tofu Skewers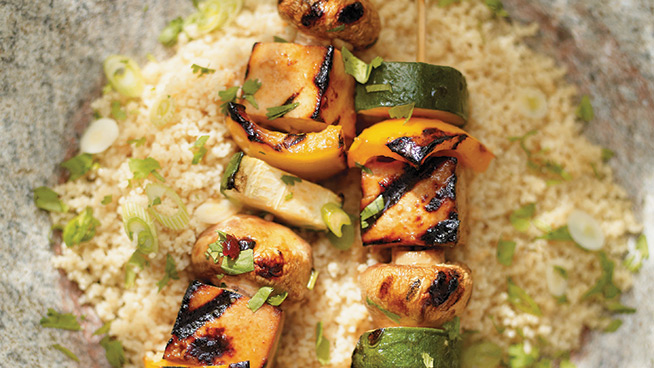 The sweet and spicy marinade brings a punch of flavour to the tofu. Get the recipe.
10. Brown Rice Bowl with Lentils, Carrots and Grapes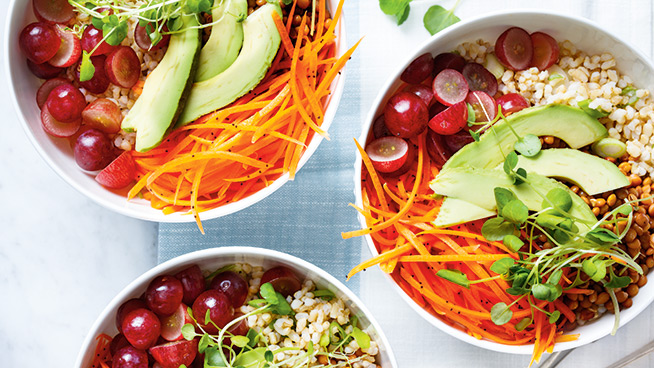 On hot summer days, recipes like this brown rice bowl that require very little cooking will come in handy. Get the recipe.