Monday: Fried Cod and Pickle Burgers
A burger coated in a light and airy batter makes for a great post-swim meal. This crispy cod fillet with the briny, sour taste of the pickle, sandwiched between a hamburger bun, is absolute perfection. It's the ultimate New England-inspired summer meal.
Tuesday: Crab Cakes with Zucchini and Corn Salad
Served with a delicious mayonnaise and a light and colourful salad, this snack makes a great starter or even a main meal. Best enjoyed under a parasol!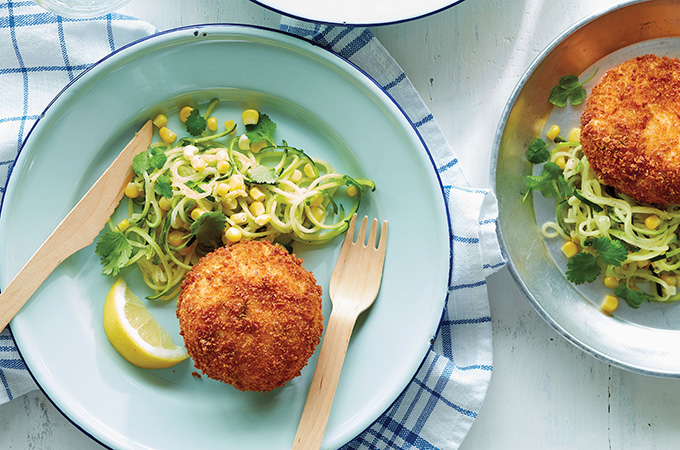 Wednesday: Spaghetti Alle Vongole
This lemon-based, Naples-inspired classic makes clams the star of the show! It'll help you enjoy an Italian-style feast right at home. Talk about la dolce vita!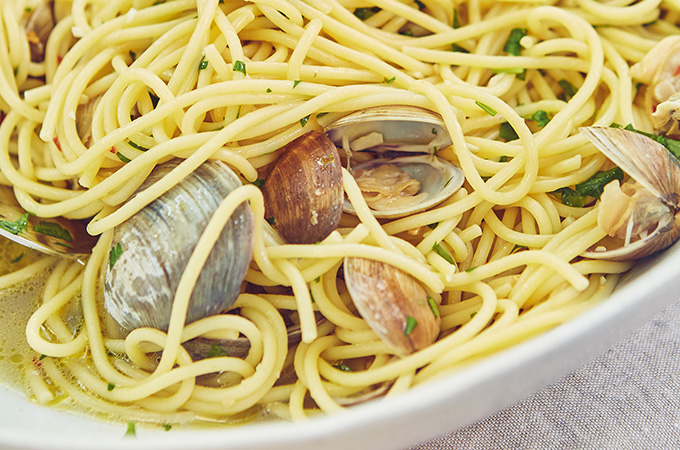 Thursday: Bayonne Ham and Arugula Grilled Pizza
Simplify mealtime with a tasty pizza worthy of any boardwalk snack bar. Just before serving, top it with slices of ham and arugula, adding a salty and peppery touch. Grab a slice and eat it with your hands!
Friday: Shrimp Rolls with Celery Root Remoulade
At first bite, you'll feel as if you're at a cantina by the boardwalk. A great alternative to hot dogs, it's the perfect meal to enjoy on a warm day. Best of all, the shrimp preparation is quick and can be done the night before.