Preparation
CHILLED SOUP
In a large saucepan over medium heat, soften the leek and onion in the oil. Add the potato and broth. Bring to a boil. Reduce the heat, cover and simmer gently until the potato is tender, about 20 minutes. Add the lettuce. Bring to a boil and cook for 1 minute. Remove from the heat and add the yogurt.

Purée in a blender. Strain if desired. Let cool. Cover and refrigerate overnight. If the soup is too thick after chilling, add a small amount of chicken broth. Adjust the seasoning before serving (see note).
CRACKERS
With the rack in the middle position, preheat the oven to 180°C (350°F).

In a bowl, combine the lemon zest, lemon juice, oil, anchovy paste and garlic. Brush both sides of the tortillas with the mixture. Sprinkle with Parmigiano-Reggiano and cut each tortilla into 8 triangles. Season with salt and pepper.

Arrange the tortillas cheese side up on a parchment-lined baking sheet. Bake until golden, 12 to 15 minutes. Let cool.

Serve the soup in glasses and accompany with the crackers.
To help you with this recipe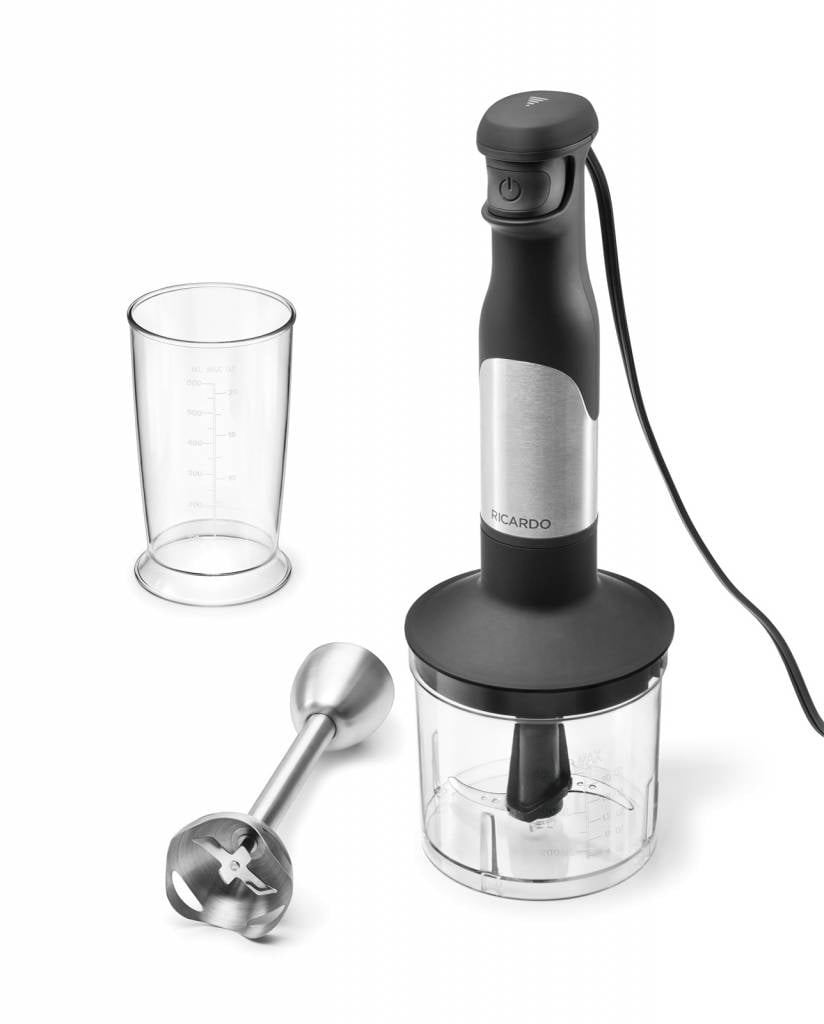 The RICARDO Hand blender features a stainless steel blender shaft that is perfect for making purées, sauces and soups directly in the cooking pot.
69.99 $
SHOP NOW