Preparation
In a pot of salted boiling water, cook the macaroni until al dente. Drain.

In a bowl, blend the food colouring. Add the macaroni and blend well. Cool for 15 minutes and lightly rinse to remove any excess dye. Coat with oil. Set aside.

In a saucepan, bring 1 litre (4 cups) of broth and the soy sauce to a boil. Add the spinach and cook for 1 minute.

In a blender, purée the soup until smooth and pass through a sieve. Pour the soup back into the saucepan. Season with salt and pepper.

In a bowl, blend the starch with the remaining broth. Pour into the soup and bring to a boil, whisking constantly. Simmer for 1 minute. Season with salt and pepper.

Place the macaroni into 4 glass bowls, letting a few macaroni (worms) hang over the edges. Pour the boiling soup and sprinkle with black beans as worm droppings... Bon appetit!
To help you with this recipe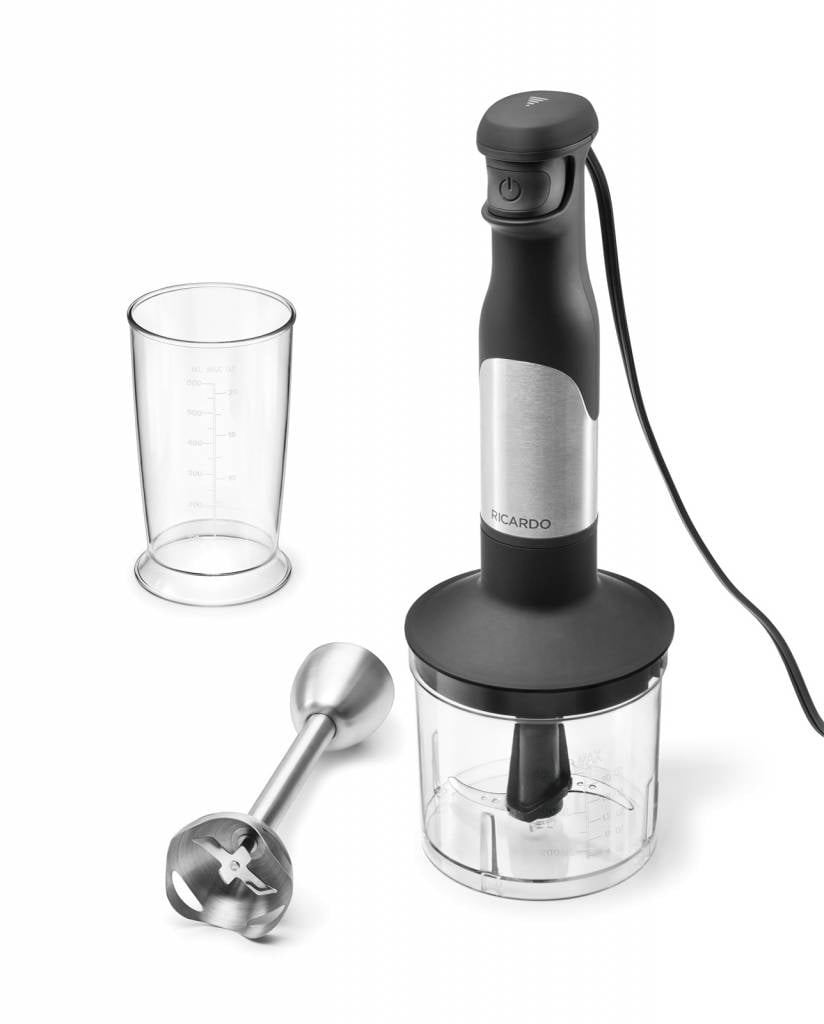 The RICARDO Hand blender features a stainless steel blender shaft that is perfect for making purées, sauces and soups directly in the cooking pot.
69.99 $
SHOP NOW