Preparation
Place a pizza stone or an upside down baking sheet in the middle position and preheat the oven to 240 °C (475 °F).

On a lightly floured surface, gently stretch the dough with your fingers until it reaches 25-cm (10-inch) in diameter. Place on parchment paper. Set aside.

In a large skillet, brown the mushrooms and garlic in the butter and 15 ml (1 tablespoon) of oil. Season with salt and pepper. Set aside.

Coat the pizza dough with the remaining oil. Sprinkle with the cheese. Garnish with the shallot and mushrooms. Season with salt and pepper.

With a pizza peel, place the pizza on the stone or baking sheet in the oven. Bake the pizza for 8 to 10 minutes or until the dough is golden brown and the cheese has melted. Garnish with arugula, to your taste.
To help you with this recipe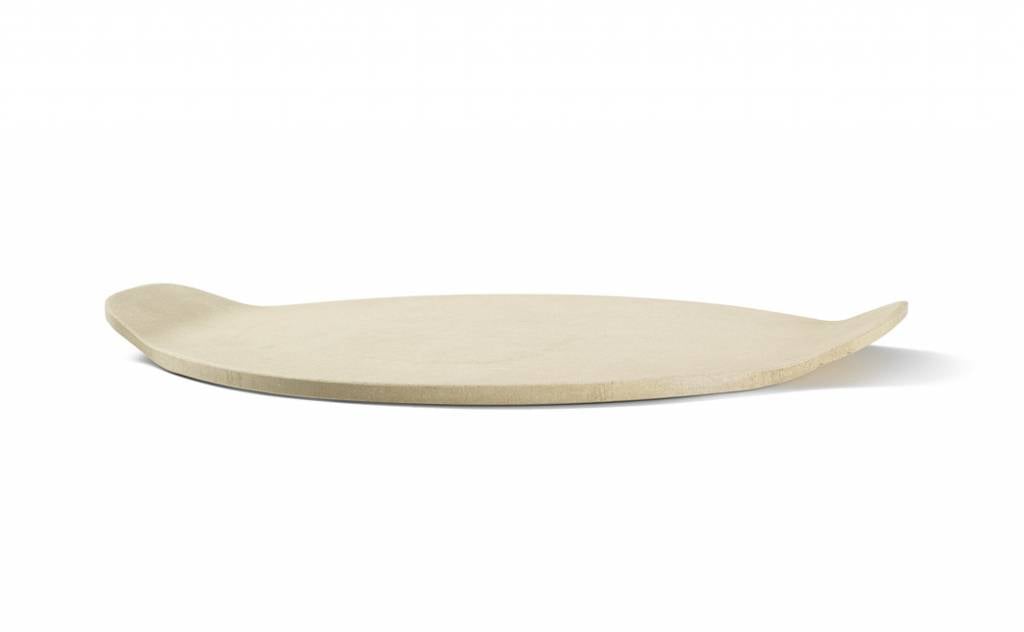 This thick pizza stone can be used in the oven or directly on the barbecue. Convenient built-in handles allow for easy transport to the table.
39.99 $
SHOP NOW