Preparation
Preheat the grill, setting the burners to high.

In a bowl, combine the butter with the lime zest and juice. Season with pepper. Set aside.

In another bowl, combine the rice and peas. Set aside.

Spoon the rice mixture in the centre of the four sheets of aluminum foil and top with the scallops. Pour in the broth. Season with salt and pepper. Cover with lime butter pieces. Close to seal the papillotes.

Cook for 15 to 20 minutes (depending if the rice is hot or cold) or until scallops are cooked to the desired doneness. 


Note
For 4 cups (600 g) cooked rice, cook about 1 ½ cups (300 g) of rice in 3 cups (750 ml) water or broth.
To help you with this recipe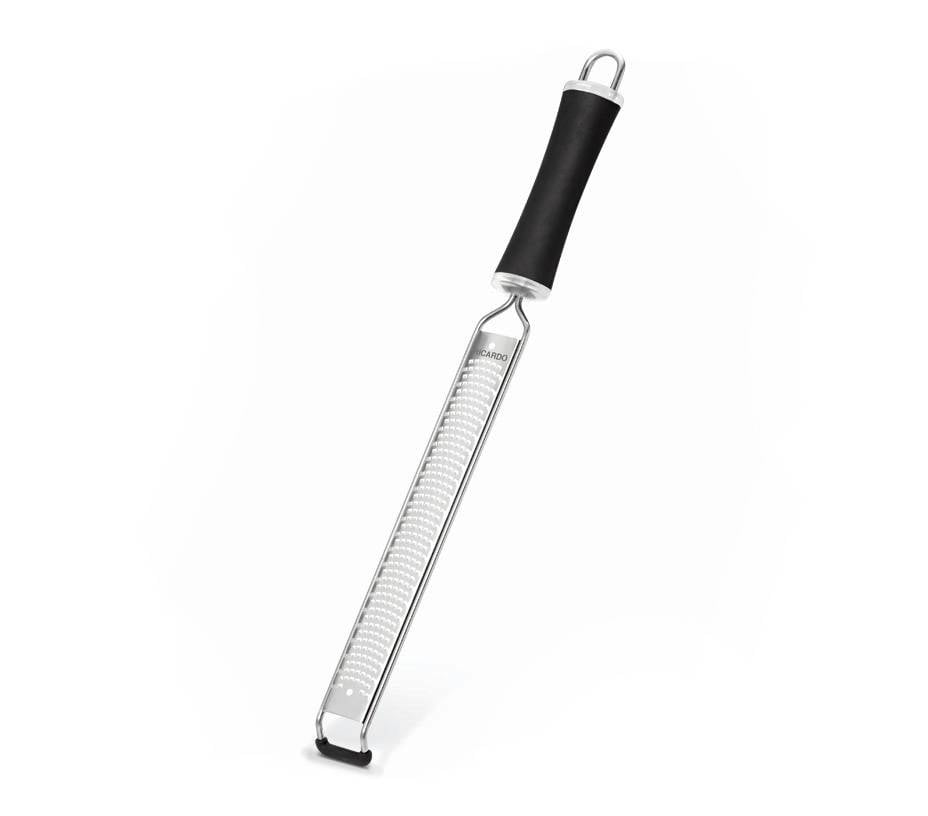 This long stainless steel grater with a fine blade is perfect for grating the zest of citrus fruits, as well as nutmeg or garlic. The handle and the non-slip strip allows for a comfortable and secure grip.
16.99 $
SHOP NOW