Ingredients
Cream of Tomato Soup
Toppings
Preparation
Cream of Tomato Soup
In a saucepan, soften the shallot and garlic in the butter. Season with salt and pepper. Sprinkle with the flour and cook for 30 seconds. Add the tomatoes, broth, and honey. Bring to a boil while stirring and simmer for about 10 minutes.

In a blender, purée the soup until smooth. Adjust the seasoning. 

Toppings
Serve the soup into bowls and top with the croutons, lettuce, Parmesan cheese and bacon. Season with pepper. 


Note
To make homemade croutons, simply cut bread cubes, with or without the crust, and brown them in a skillet with butter or olive oil. Feel free to add fat if the bread has absorbed it all, it needs a lot!
To help you with this recipe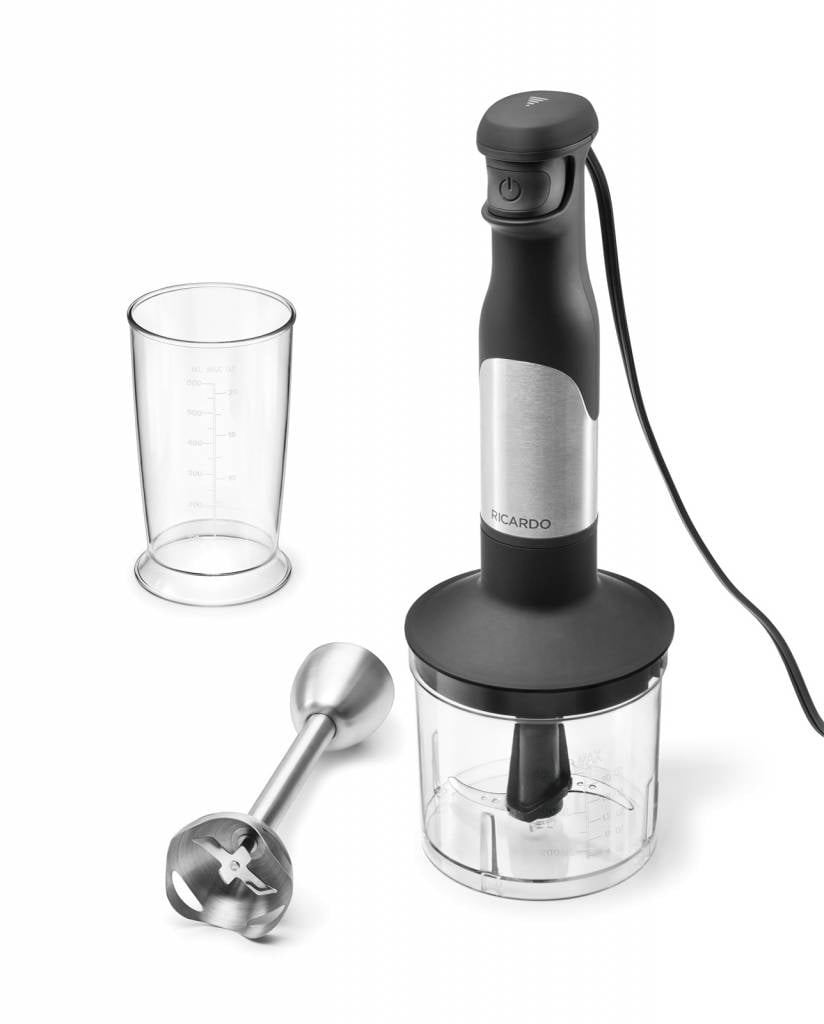 The RICARDO Hand blender features a stainless steel blender shaft that is perfect for making purées, sauces and soups directly in the cooking pot.
69.99 $
SHOP NOW