Preparation
In a saucepan, combine all the ingredients except for the basil and oil. Cover and simmer for 20 minutes. Add the basil and cook for 2 to 3 minutes. In a blender, purée the soup and strain to remove the tomato seeds. Season with salt and pepper. Pour into bowls, drizzle with oil and garnish with basil leaves.
To help you with this recipe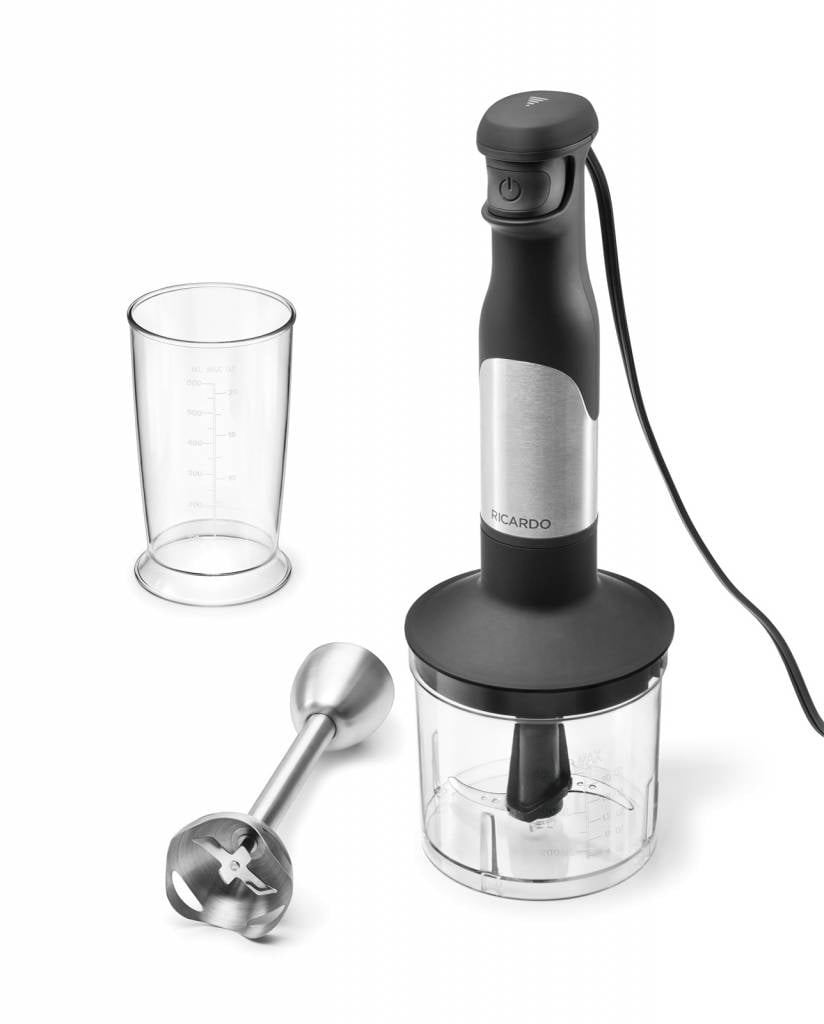 The RICARDO Hand blender features a stainless steel blender shaft that is perfect for making purées, sauces and soups directly in the cooking pot.
59.49 $
SHOP NOW