Preparation
With the rack in the middle position, preheat the oven to 425°F (210°C). Line a baking sheet with parchment paper or a silicone mat.

In a small bowl, combine the melted butter and garlic. Set aside.

With a fork, poke the potatoes several times. Place them on a plate. Cook in the microwave oven for about 8 minutes or until soft, turning halfway through. Let rest for 5 minutes. Cut the potatoes in half lengthwise. Trim the base of each half so that the potatoes rest flat. Place the potatoes on the baking sheet.

With a spoon, remove about 2 tbsp (30 ml) of the flesh from each potato half and set the flesh aside in a bowl. Add the cheeses to the potato flesh and combine well. Brush the insides of the potatoes with the garlic butter. Season with salt and pepper. Spoon the filling into the potato. Bake for about 15 minutes or until the cheese has melted.

Meanwhile, in a pot of salted boiling water, cook the broccoli al dente. Cool under cold running water and drain. In a bowl, combine the broccoli with the shrimp, corn, jalapeno and oil. Season with salt and pepper.

Spread the sour cream onto 4 serving plates. Top each with two potato halves, and garnish with the warm broccoli and shrimp mixture.
To help you with this recipe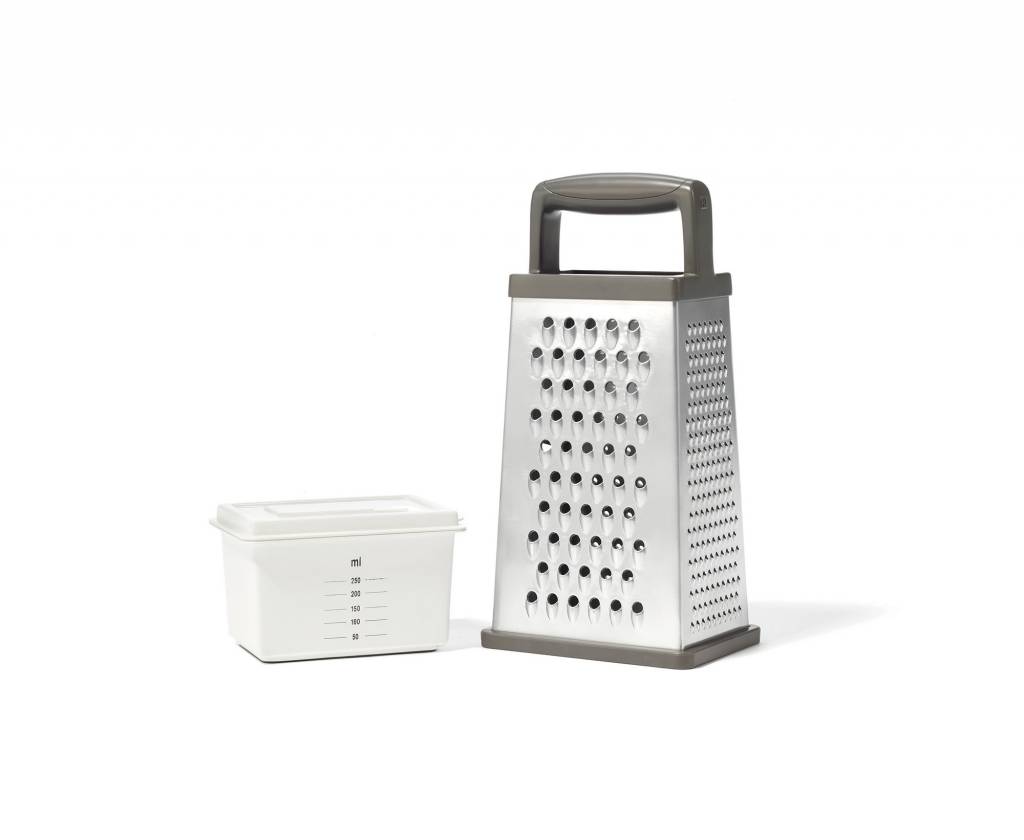 This 4-sided grater can do everything from zest lemons to grate potatoes. Its non-slip base provides comfort and stability. With the graduated container, freshly grated ingredients can be stored in the refrigerator.
29.99 $
SHOP NOW