By far one of the most famous Italian desserts, our version of tiramisu gives this heavenly treat a colourful, fruity whirl. Instead of using traditional coffee, we dip our biscuits in a nutty syrup made with amaretto liqueur, allowing the smooth almond notes to marry perfectly with our tender plum confit, gently folded in between layers of mascarpone cream.
Ingredients
Syrup
Mascarpone Cream
Garnish
Preparation
Syrup
In a small saucepan over high heat, bring the amaretto, water and sugar to a boil until the sugar has dissolved. Pour into a bowl. Cover and refrigerate for 1 hour or until completely chilled.
Mascarpone Cream
In a bowl, beat the mascarpone, sugar and egg yolks with an electric mixer for 2 minutes.

In another bowl, whip the cream until stiff peaks form.

With a spatula, fold the whipped cream into the mascarpone mixture.
Assembly
Into six glasses, spoon one-third of the mascarpone cream. Dip half of the cookie pieces in the syrup for 2 seconds and place into the glasses. Cover with half of the plum purée. Repeat the sequence and finish with the remaining mascarpone cream.

Cover with plastic wrap and refrigerate for 12 hours or overnight.
Note
In a blender, process the plum confit and its juice until smooth. If desired, set aside several plum confit wedges to top the tiramisu.
To help you with this recipe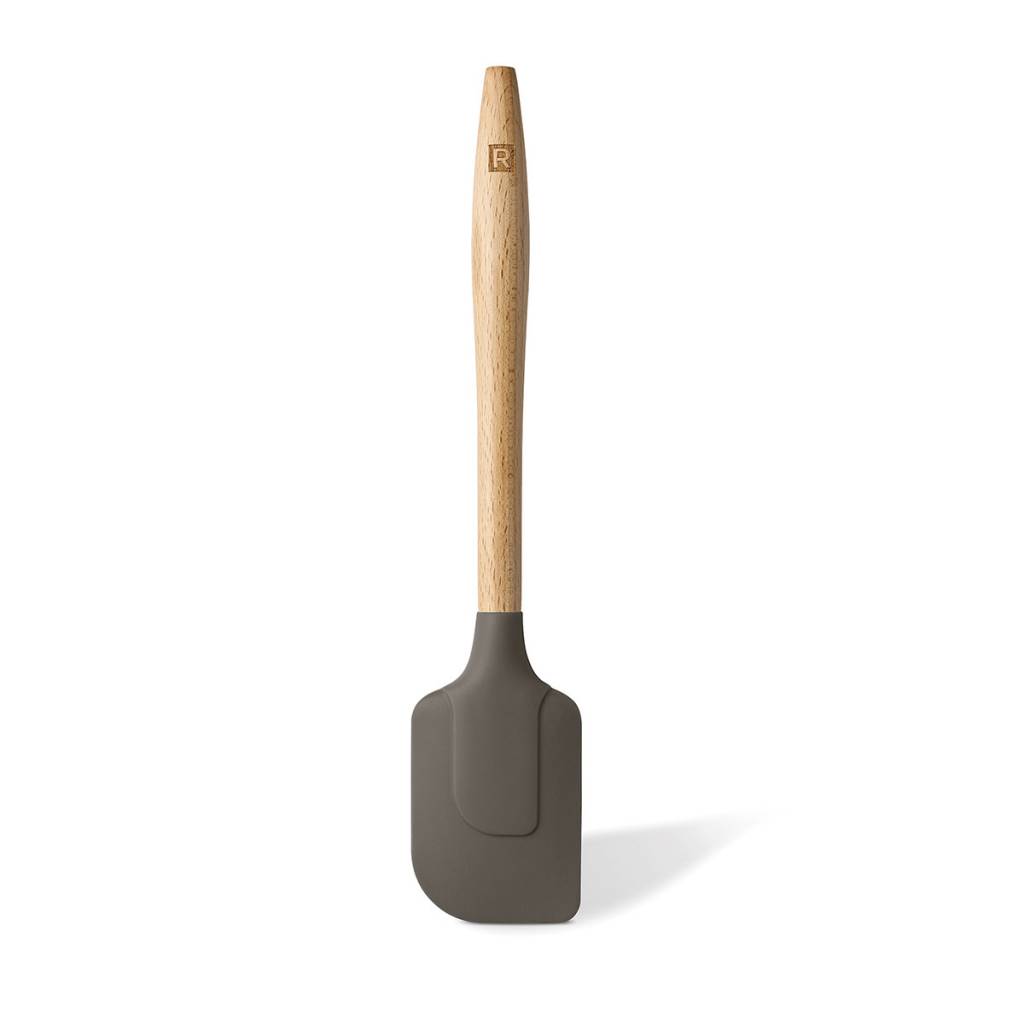 This RICARDO silicone and beechwood spatula is ideal for flipping food and stirring liquids with ease. The flat tip lets you scrape the bottom of the skillet and quickly release those delicious brown bits and cooking juices.
13.99 $
SHOP NOW