If you like exploring new tastes, try using red-pepper hummus, whipped cream cheese with chives or a mixture of mayonnaise and Dijon mustard as the "glue" for your appetizers.
Preparation
With a vegetable peeler, shave the cucumber and carrot into long ribbons. Set aside. Cut the ham into long 1-inch (2.5 cm) wide strips.

With a knife, spread the hummus, cream cheese or butter onto half of the length of the breadsticks. This "glue" will help the vegetables and ham to stick.

Wrap the breadsticks with the cucumber, carrot or ham.

Serve and enjoy immediately while they're still crispy.
Note
You probably won't use the whole vegetable to make ribbons, so cut up the rest and serve them alongside the breadsticks. This recipe is from "Ricardo For Kids".
To help you with this recipe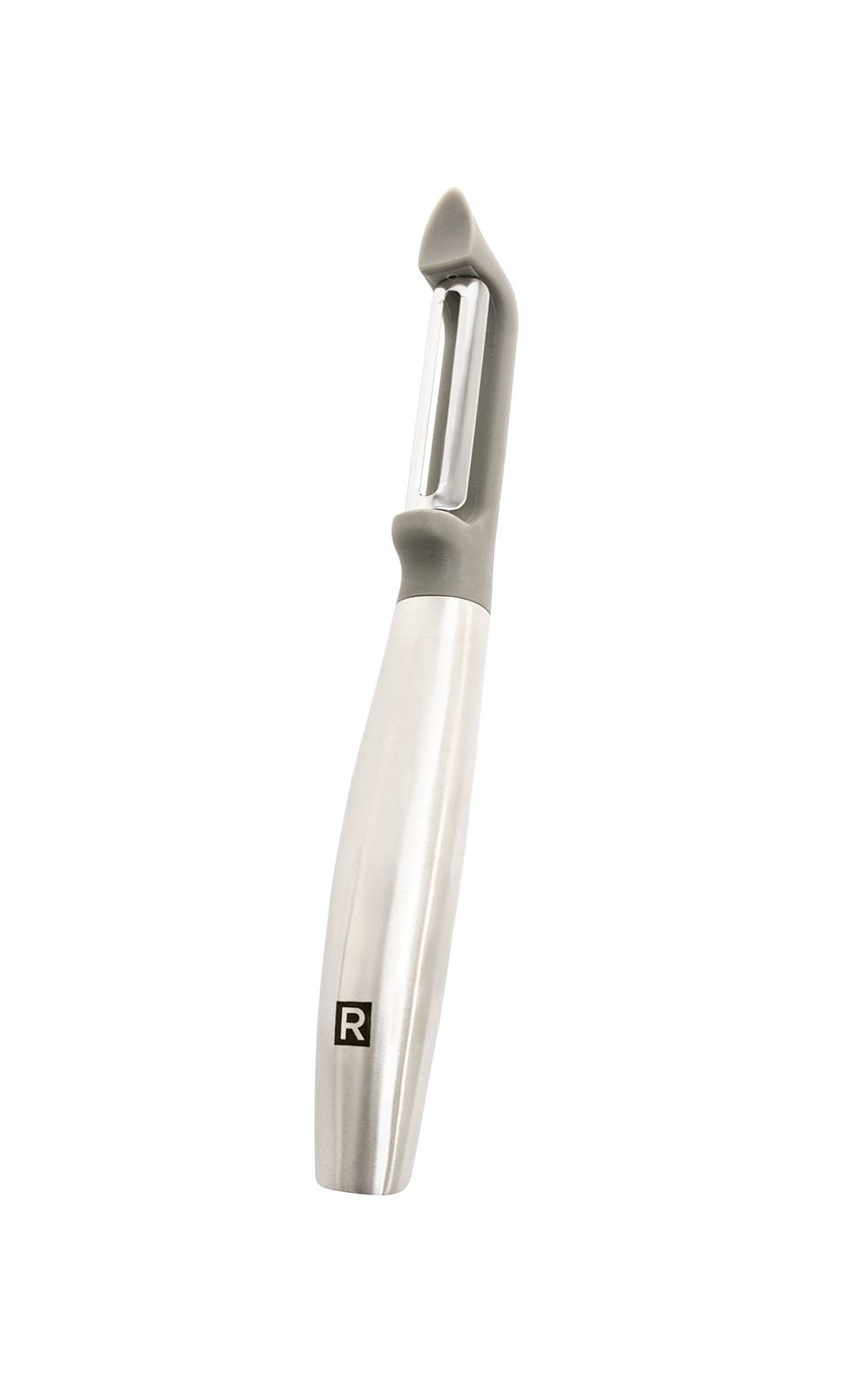 This RICARDO straight handle peeler has a long-lasting ultra-sharp blade and an ergonomic stainless steel handle, and can be used with either the right or left hand. Practical and sturdy, it comes with a blade cover for safe storage.
16.99 $
SHOP NOW