Preparation
Place a pizza stone or inverted baking sheet on the middle rack of the oven. Preheat to 450°F (230°C).

Combine the zucchini and oil in a bowl and toss to coat. Season with salt and pepper.

Divide the dough into 4 pieces. On a lightly floured surface, roll out 1 piece into an 8-inch (20 cm) disc. Place on a sheet of parchment paper. Repeat with the remaining dough.

Spread the mascarpone onto each disc and sprinkle with the Parmesan. Top with the zucchini slices and diced trout and shrimp. Season with salt and pepper. Bake the pizzas one at a time on the pizza stone for 10 minutes or until the crust is golden brown.

Remove from the oven, garnish with the herbs and drizzle with olive oil. Serve with lemon wedges.
Note
Did you know you can make this pizza on the barbecue? Place a pizza stone on the grill before preheating. Check the pizza regularly as cooking times may vary.
To help you with this recipe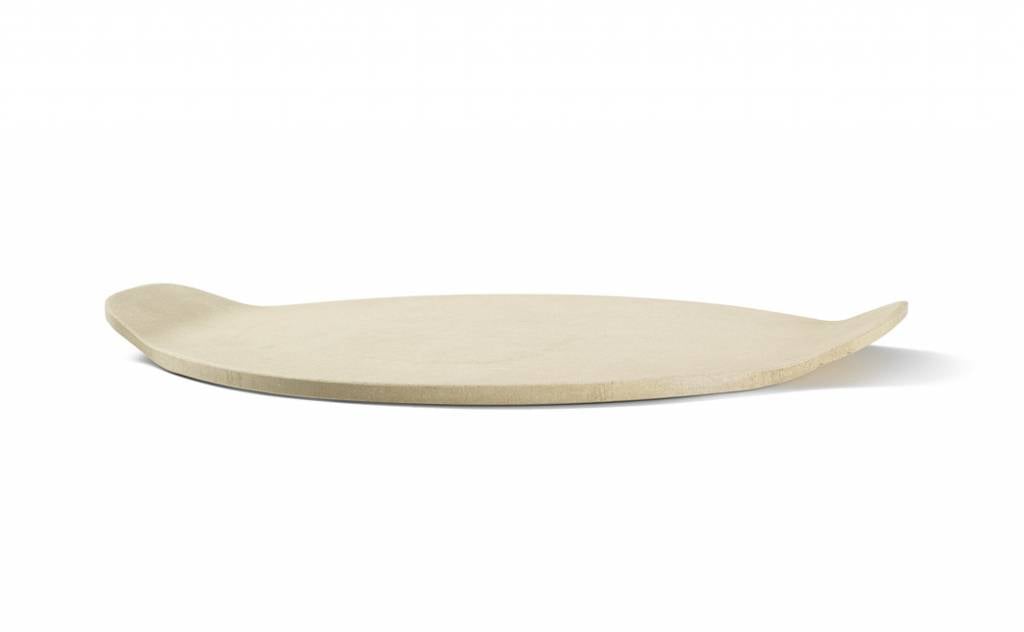 This thick pizza stone can be used in the oven or directly on the barbecue. Convenient built-in handles allow for easy transport to the table.
39.99 $
SHOP NOW