Citrusy and aromatic, cilantro stars in this easy seafood appetizer that makes an elegant entry point to a night of entertaining. The texture of the scallops, cured in lime juice like a ceviche, plays against the smooth flesh of the avocado. It's worth finely chopping the herbs by hand and working them into the oil to create a rustic salsa verde, for equal parts freshness and finesse.
Ingredients
Ceviche
Herb Purée
To Serve
Preparation
Ceviche
In a bowl, combine the scallops, lime juice and cilantro. Season with salt and pepper. Chill in the refrigerator for 30 minutes. Just before serving, drain the ceviche.
Herb Purée
On a work surface, finely chop the herbs. Season lightly with salt and add 1 tbsp (15 ml) of the olive oil. Chop until the oil is tinted green by the chlorophyll and the herbs are puréed. Place in a bowl. Add the remaining oil.
To Serve
Spread the herb purée over the bottom of a serving dish. Top with the avocado halves and fill them with the ceviche. Garnish with cilantro leaves. Serve immediately.
To help you with this recipe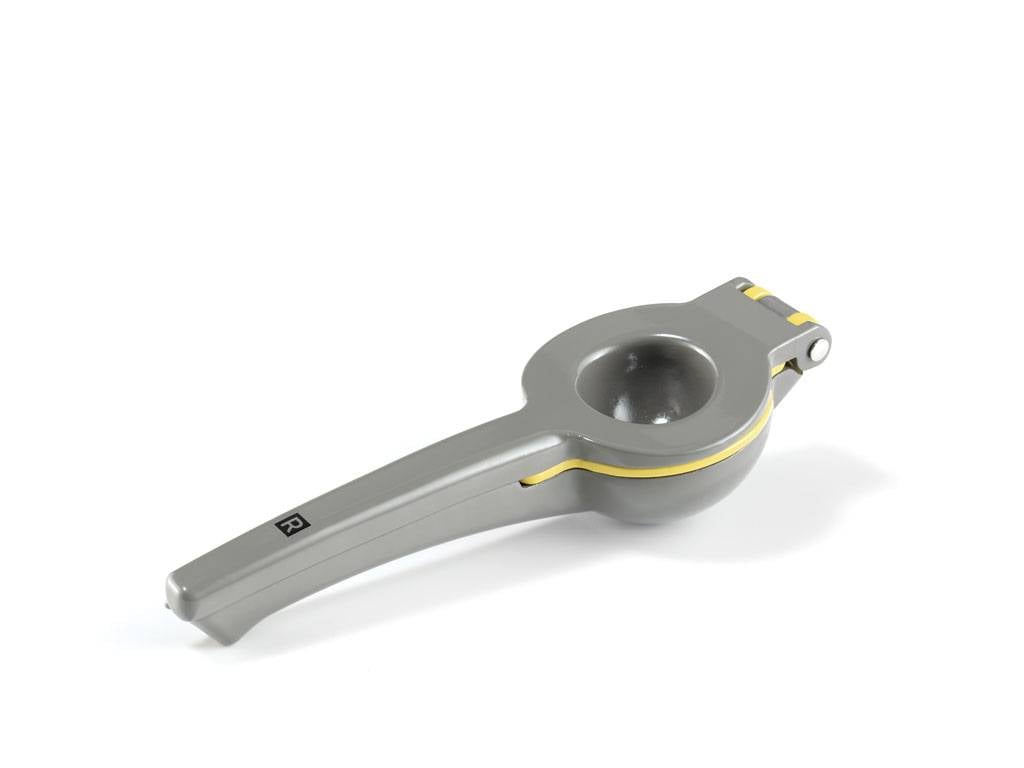 This enamelled cast-iron citrus juicer has two concave domes: one for limes and one for lemons. Designed to extract the maximum of juice without pulp or seeds.
18.99 $
SHOP NOW