You'll go wild for this classic Italian condiment powered by bold and bright basil.
Preparation
In a food processor, finely chop the basil, pine nuts, cheese and garlic. With the machine running, slowly drizzle in the oil and mix well to combine. Use a spatula to scrape down the sides of the food processor as needed. Add the lemon juice to taste. Season with salt and pepper.

This classic pesto will keep for 2 weeks in an airtight container in the refrigerator or for 6 months in the freezer. Add a thin layer of oil to the surface of the pesto to prevent it from browning (a process called oxidization).
Note
To get the smoothest pesto, the secret is to blend your herb mixture at a low speed, and slowly and evenly stream in the oil. This basically binds all the ingredients together, which is also known as an emulsion.
To help you with this recipe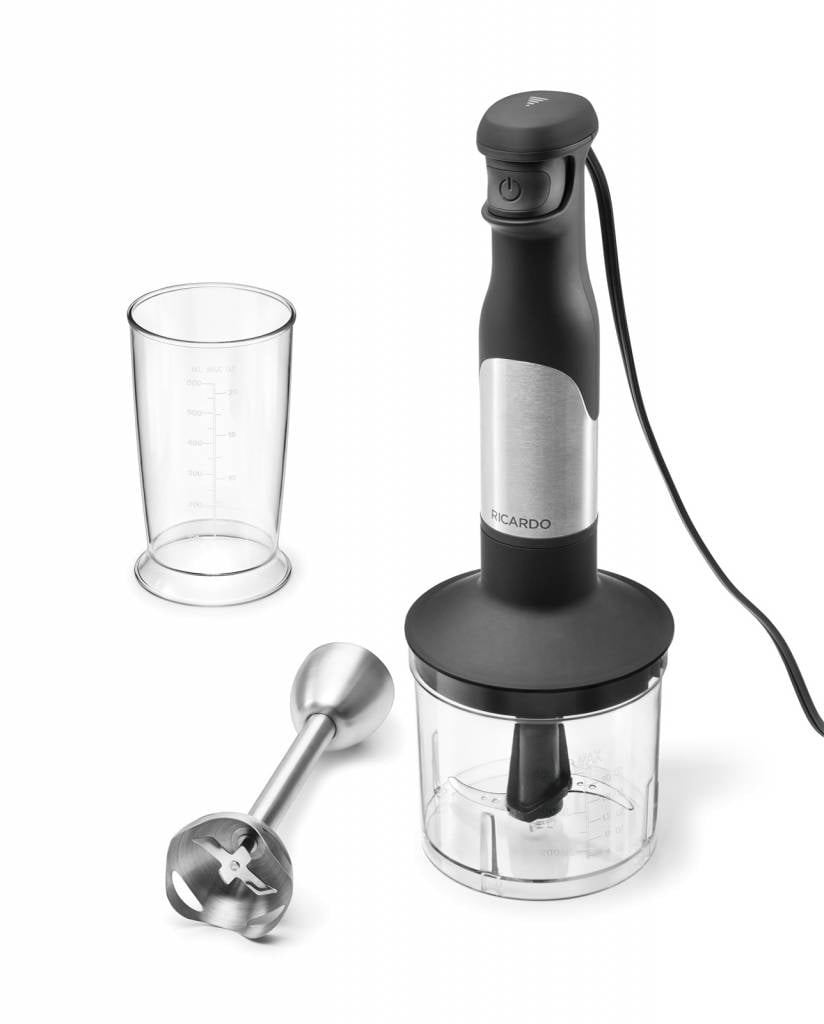 The RICARDO Hand blender features a stainless steel blender shaft that is perfect for making purées, sauces and soups directly in the cooking pot.
69.99 $
SHOP NOW