Ingredients
Dough
Toppings
Preparation
Dough
In a stand mixer fitted with the dough hook or in a bowl with a wooden spoon, combine the flour, sugar, yeast and salt. Add the water and mix until the dough starts to form. Knead with the dough hook or with your hands on a lightly floured work surface until smooth, about 5 minutes.

Form the dough into a ball and place in a clean, lightly oiled bowl, turning to coat with the oil. Cover with a damp cloth or plastic wrap and let rise in a warm, humid spot for 1 hour 30 minutes or until doubled in size.
Toppings
Meanwhile, in a small skillet over medium heat, brown the almonds and garlic in the oil. Add the arugula and cook until wilted. Set aside.

Preheat the grill, setting the burners to high. Oil the grate.

On a plate, toss the zucchini with a little oil. Season with salt and pepper. Grill the zucchini for 1 minute on each side, until tender. Set aside on the plate.

On a lightly floured work surface, using your hands or a rolling pin, spread out the dough to get an 11 x 14-inch (28 x 35 cm) oval about ½ inch (1 cm) thick. Lightly brush both sides of the dough with oil and sprinkle with the cornmeal.

Turn the grill to medium and place the dough directly on the grate. Close the cover and cook for 3 minutes or until the dough forms bubbles on the surface and is nicely golden. Carefully turn the dough over and cook for another 3 minutes or until cooked through. Place on a large cutting board.

Spread the ricotta over the focaccia and season with salt and pepper. Top with the zucchini and the arugula mixture. Cut into pieces and serve.
Note
You can find dry ricotta is some grocery stores or at a cheese store. It can be replaced with regular ricotta, made from cow's milk, but should be strained through a sieve with a double layer of cheese cloth for 8 hours, in the refrigerator, before using.
To help you with this recipe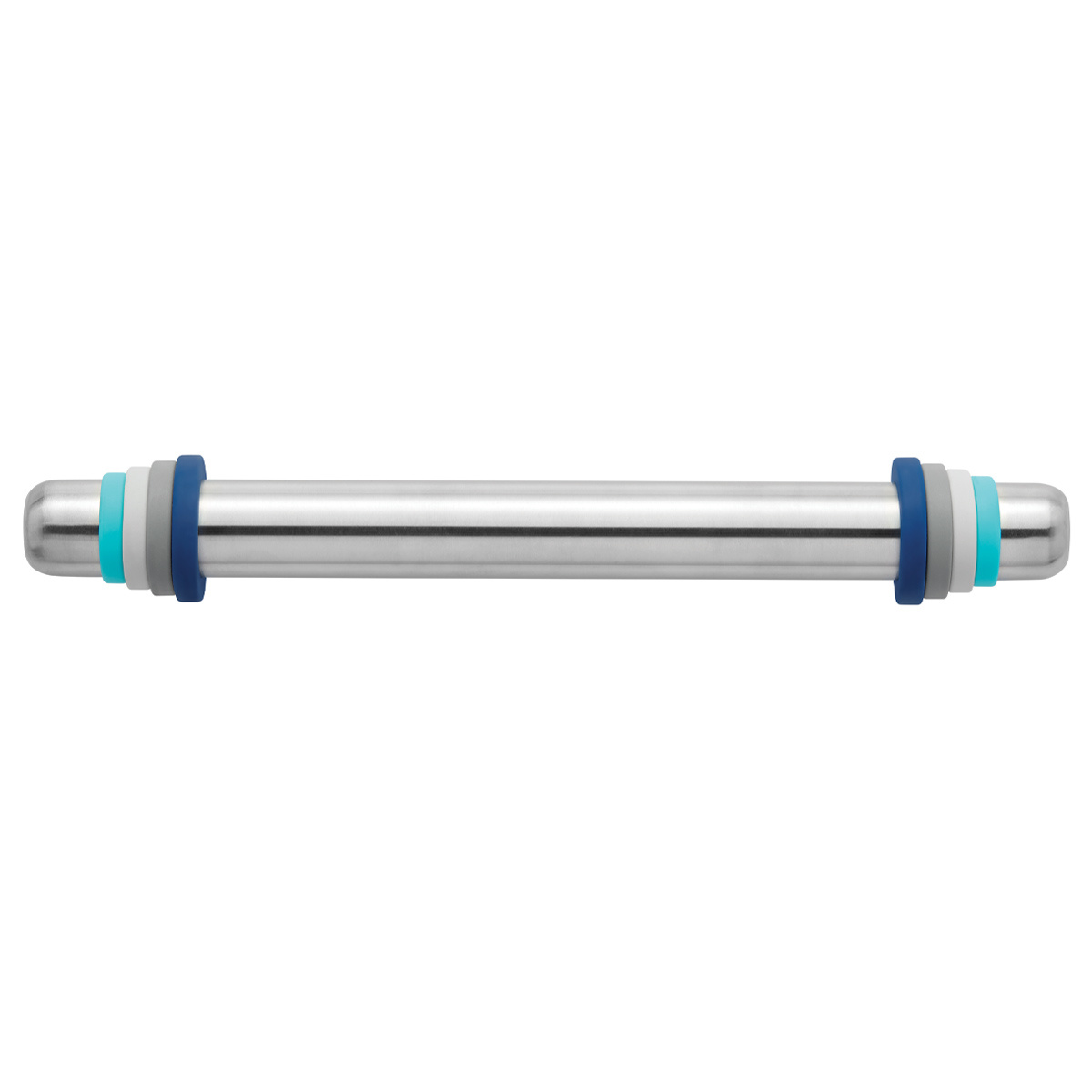 This rolling pin has a smooth and non-stick stainless steel surface. It can be chilled beforehand in the freezer, making it easier to work with the dough. Removable silicone discs slide easily onto the pin to help roll out your preferred pastry thickness.
24.99 $
SHOP NOW