Ingredients
Sumac Pita Chips
Chicken Meatballs
Roasted Eggplant
Toppings
Preparation
Sumac Pita Chips
With the rack in the middle position, preheat the oven to 400°F (200°C). Line a baking sheet with a silicone mat.

Using a pastry brush, cover the pitas with the oil on both sides. Sprinkle with the sumac. Season with salt and pepper. Toast in the oven for 10 minutes, turning over halfway through. Break the pitas into large pieces and set aside.
Chicken Meatballs
Meanwhile, in a bowl, combine the ground chicken, oregano, egg and pita breadcrumbs until smooth. Season with salt and pepper. The mixture will be soft. Using a 1-tbsp (15 ml) ice cream scoop, shape the mixture into balls. Finish rolling the meatballs with slightly oiled hands.

In a large non-stick skillet over medium-high heat, cook the meatballs in the oil until nicely golden. Set the meatballs aside and keep warm. Wipe out the skillet.
Roasted Eggplant
In the same skillet over medium-high heat, cook the eggplant in the oil for 10 minutes or until golden. Season with salt and pepper. Add more oil, as needed. Add the garlic and cook for 1 minute.
Assembly
Spread the yogurt around one side of four serving bowls. Divide the pita chips, meatballs, eggplant, cucumbers and hummus among the bowls. Garnish with the olives, dill and lemon wedges, if desired.
Note
In this recipe, we prefer 11% plain yogurt. With its thick and creamy texture, it sticks easily to the sides of the bowl, complements the other ingredients and looks and tastes great.
To help you with this recipe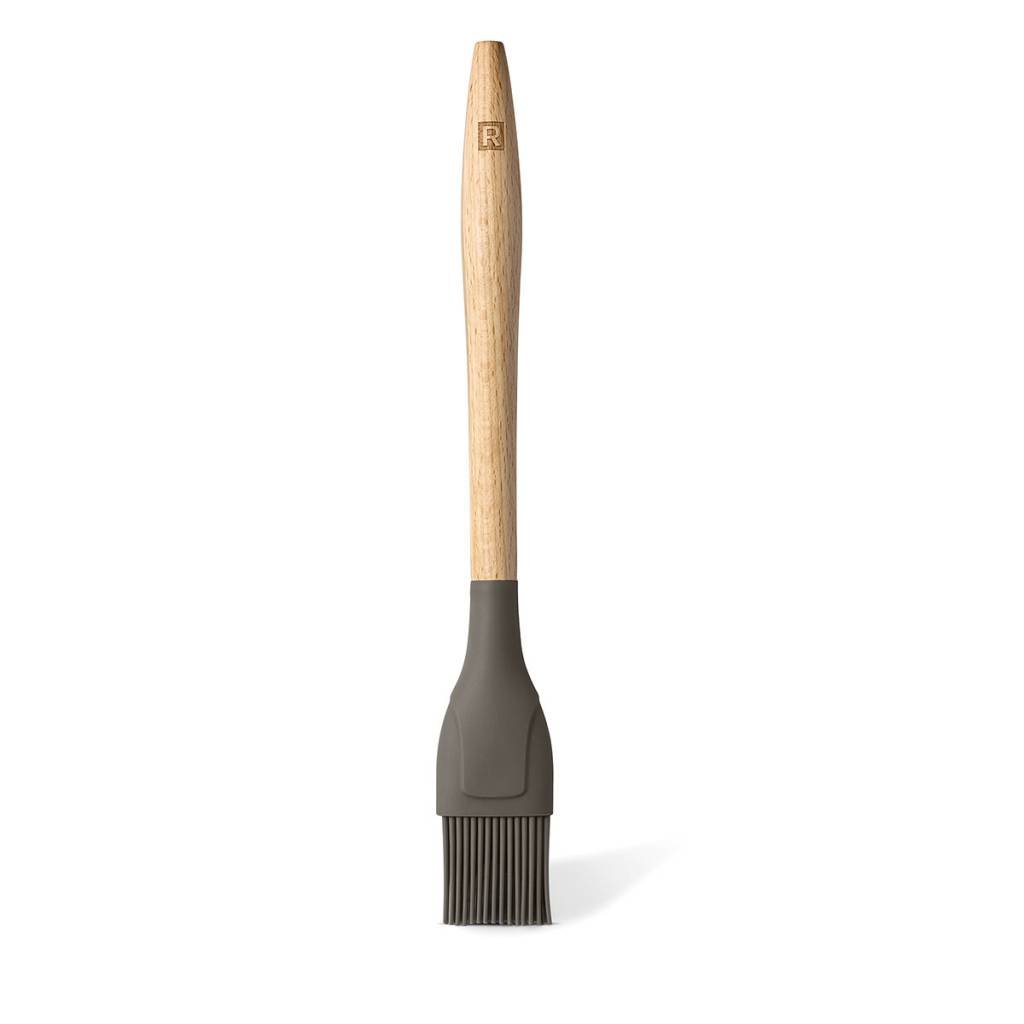 This RICARDO silicone and beechwood brush is ideal for brushing marinade onto meat or greasing cake pans. The detachable silicone head will not scratch cooking surfaces and is dishwasher safe, for fast, efficient cleaning.
13.99 $
SHOP NOW