Preparation
In a saucepan over medium heat, brown the shallot in 15 ml (1 tablespoon) oil. Season with salt and pepper. Add the pineapple and continue cooking for 4 to 5 minutes. Deglaze with the vinegar. Transfer to a blender, add 60 ml (1/4 cup) oil and purée until smooth. Adjust the seasoning. Pour into a small saucepan and set aside over low heat.

Fill a large saucepan with water and heat until it starts to simmer.

Season the fish with salt and pepper. Place each piece in a bag. Seal partially and squeeze out as much air as possible. Seal tightly.

Place the bags in the water and cook over low heat for about 12 minutes.

Serve the fish with the pineapple sauce.
To help you with this recipe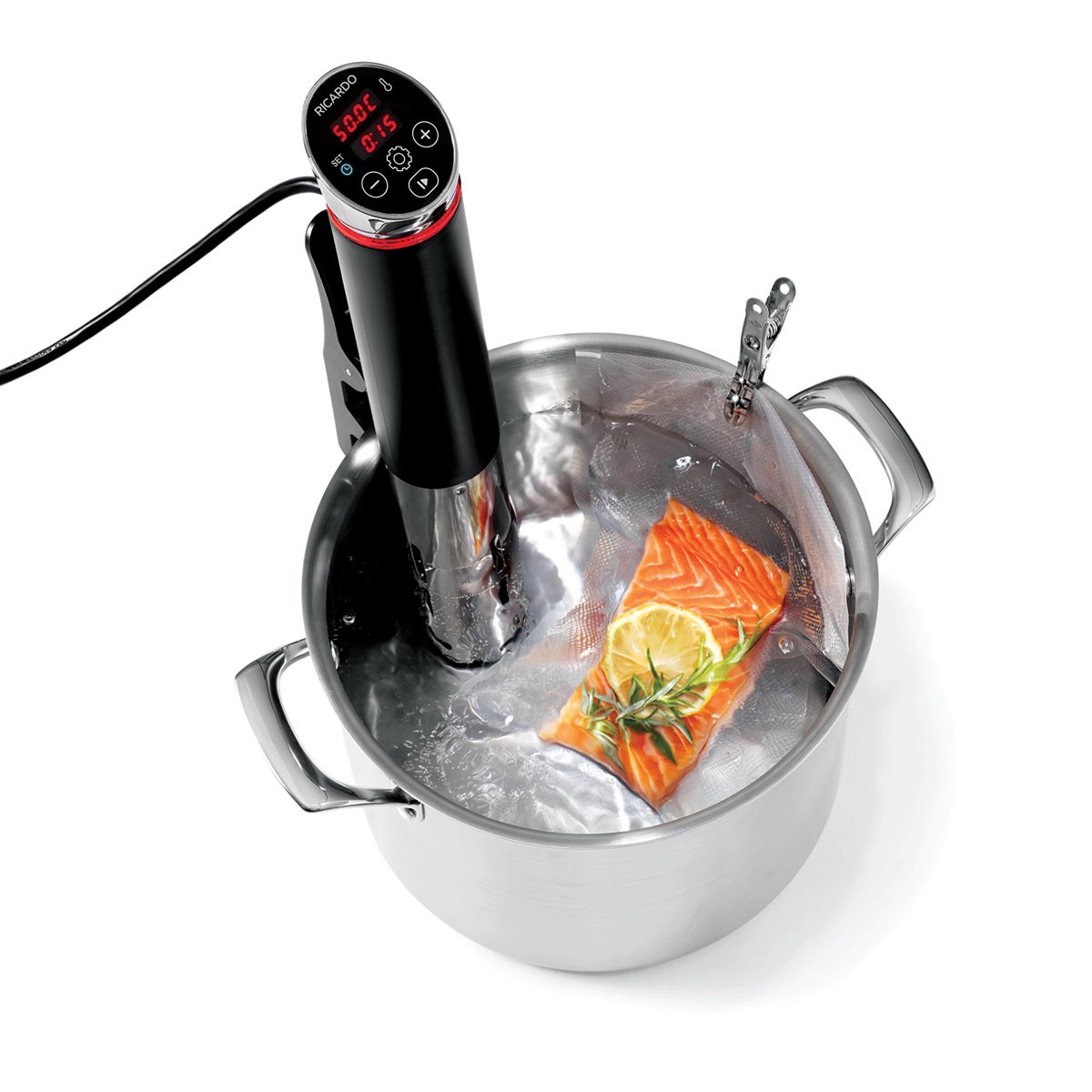 The RICARDO sous-vide precision cooker provides quick and ultra-precise results while preserving flavours and textures. Just seal your food in an airtight plastic bag, dip it into a container filled with water (a saucepan, glass bowl or cooler) and attach the unit using its spring clip.
129.99 $
SHOP NOW