Grain-fed, air-chilled and without artificial flavours, the chicken is firm but juicy. When cooked, you get 100% white meat, with golden, crispy skin, and tender on the inside. 
Seasonings
Chicken breasts now come in two flavours:
1. Portuguese: a traditional spice blend.
2. Habanero BBQ: a spicy seasoning that gives the chicken just a hint of heat.
Cooked in the oven
Because it's quick and smells wonderful in the house, we recommend cooking it in the oven. Place the chicken on a parchment paper-lined baking sheet, skin side up, on the middle rack of the oven at 375°F for 20 minutes. It's as simple as that!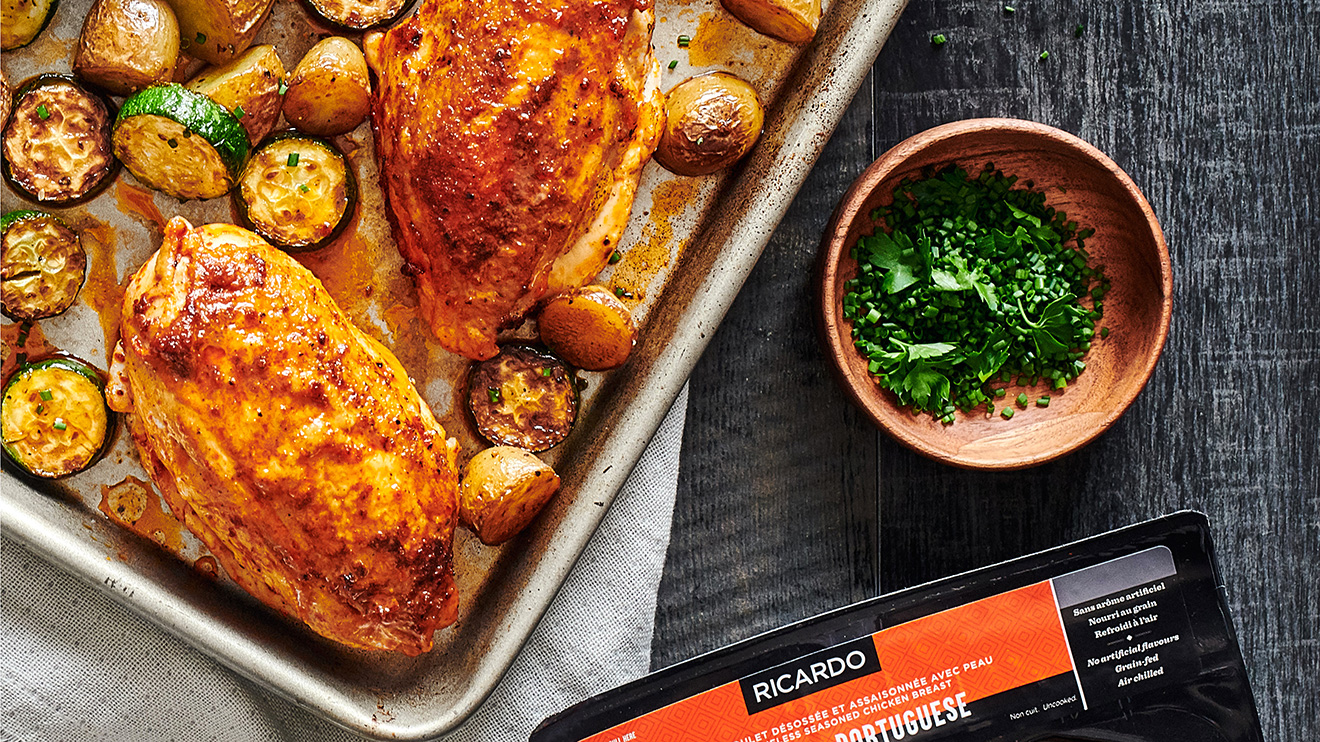 Grilled on the BBQ
On the grill? Why not! For a meal that tastes like summer all year long, preheat one side of the grill, setting the burner to high. Oil the grate on the cold side of the grill. Place the chicken on this part of the grill, skin side down. Close the lid and cook for 15 to 20 minutes. Flip the chicken and continue cooking for 5 to 10 more minutes, or until fully cooked.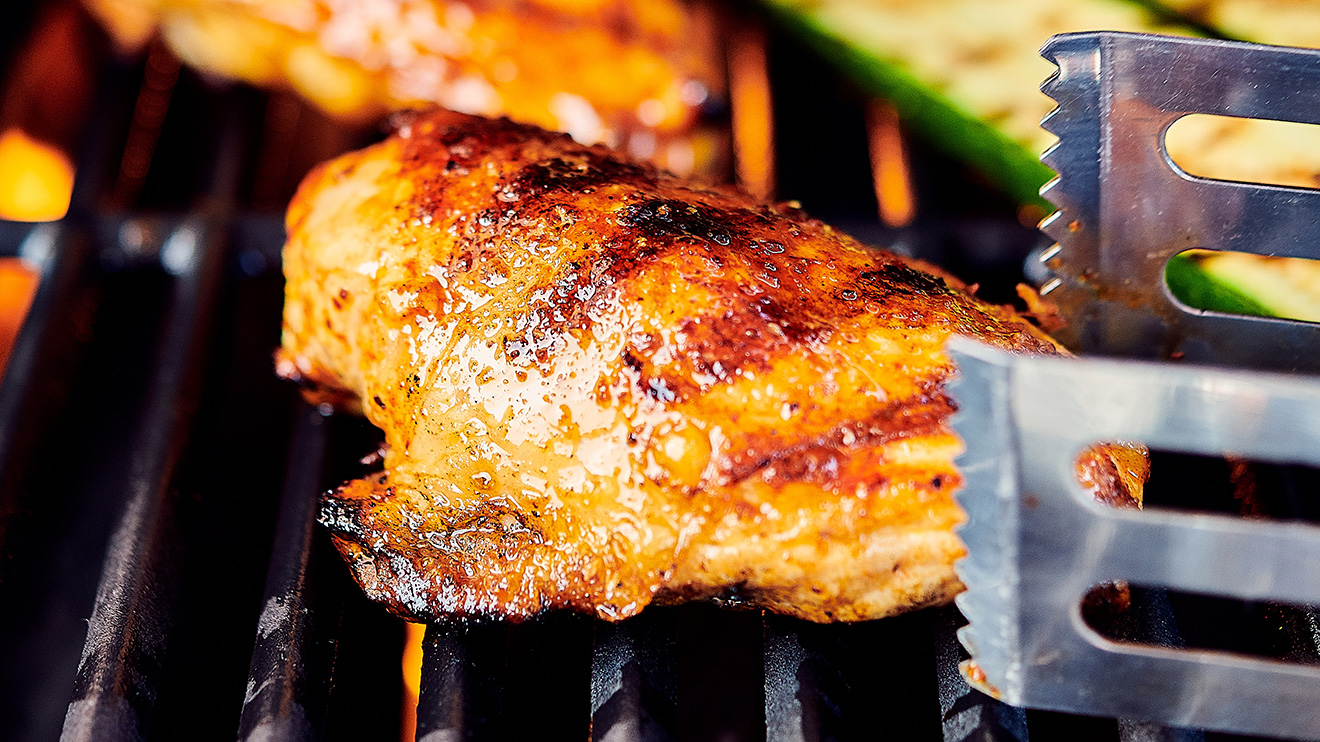 Versatile and well seasoned, these chicken breasts are quick, easy and can be prepared on the fly. Find them in the meat section of IGA stores!