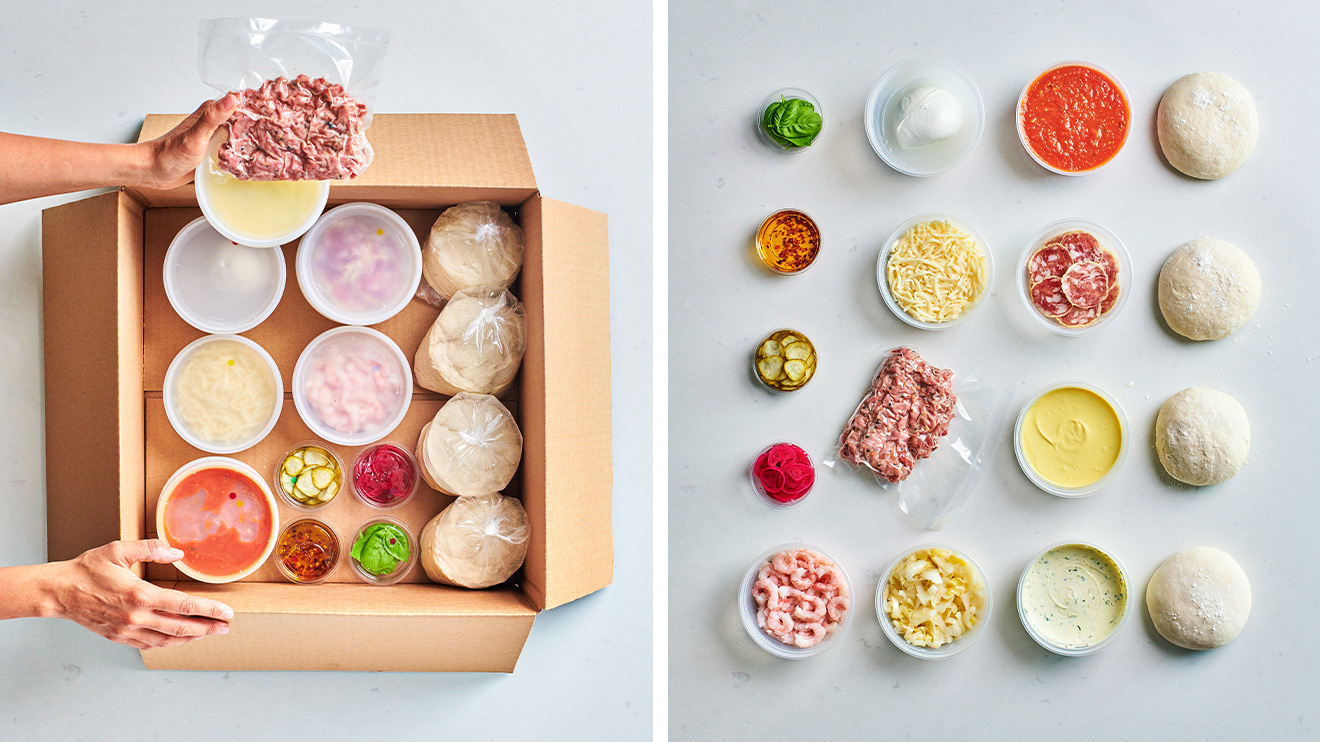 1. Margherita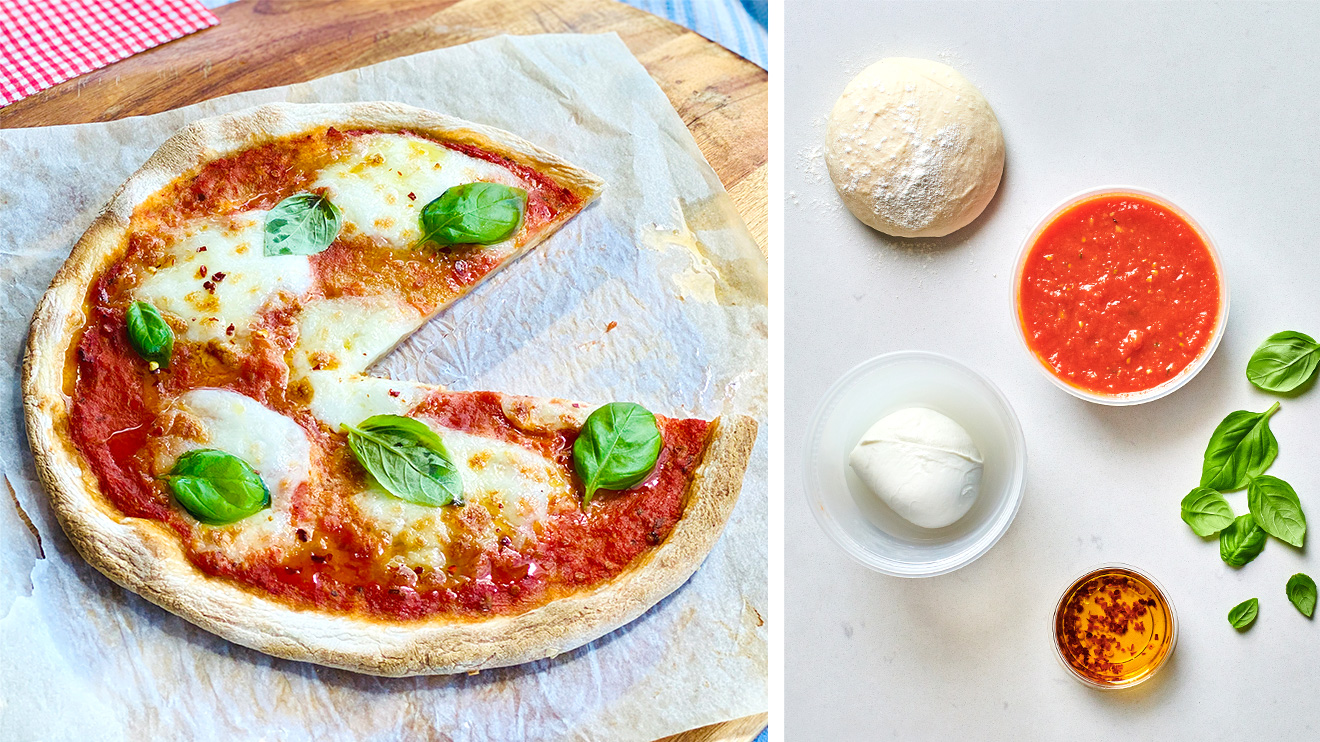 The classic of the classics! This typical Italian pizza is covered with tomato sauce, buffalo mozzarella, a few fresh basil leaves and a dash of spicy oil before serving. Simply the best.
2. Salami and cheese
This is our improved version of pepperoni and cheese pizza. Layered with tomato sauce and a generous amount of shredded mozzarella cheese, lay the thin slices of salami on top. Just don't tell your local pizzeria you're cheating on them.
3. Smoked meat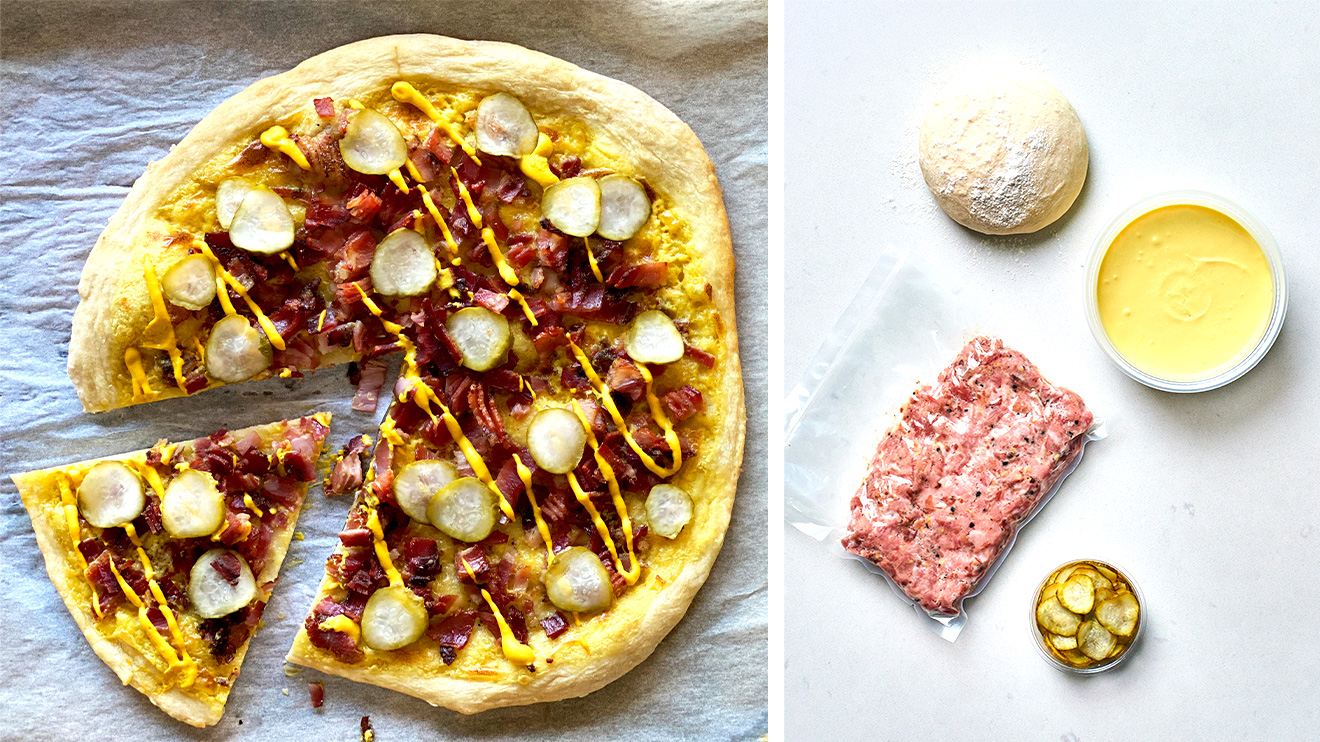 This pizza is one of Ricardo's favourites and no wonder: This Montreal smoked meat sandwich-inspired pizza has mustard sour cream, smoked meat and crunchy pickles. If you want the full experience, add a few drizzles of yellow mustard on top.
4. Shrimp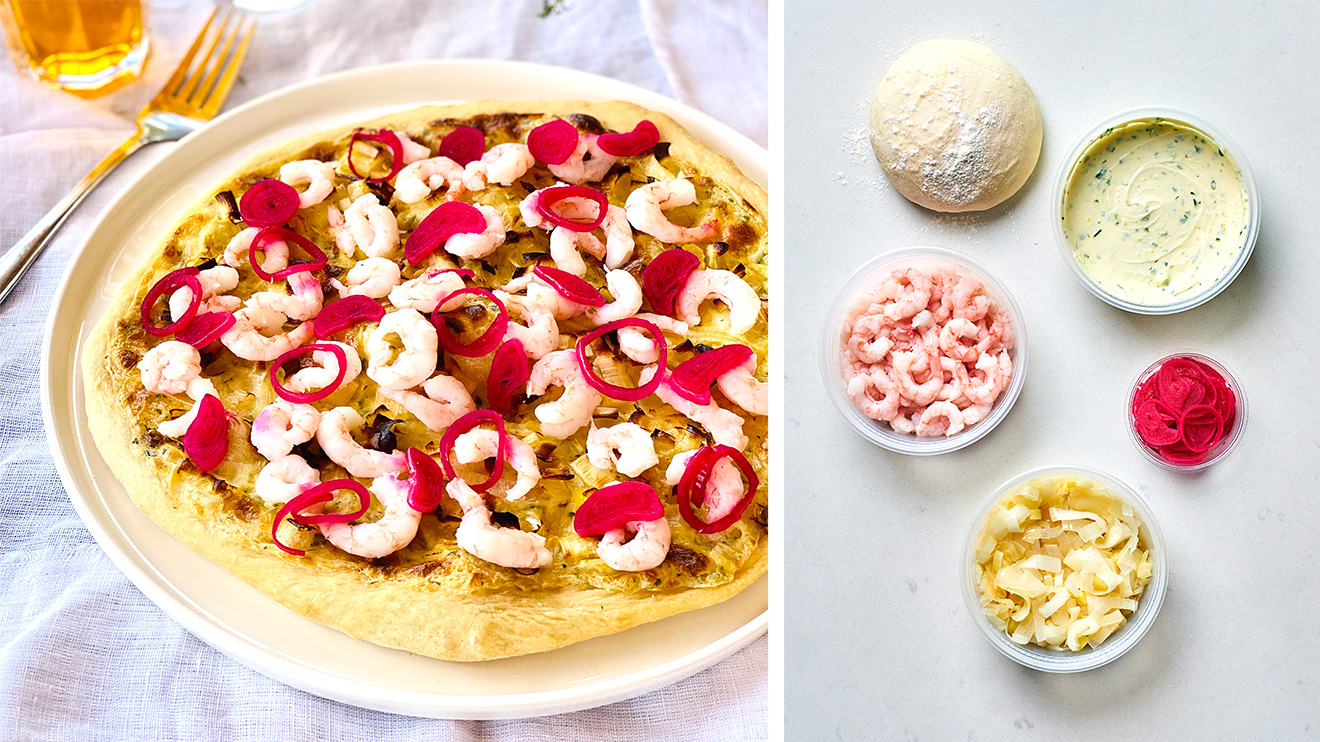 This super-sophisticated pie is made with mascarpone cheese with herbs and lemon—which give it a zesty, creamy flavour—as well as sauteed leeks in white wine. After cooking, top with Quebec Nordic shrimp and pickled onions for the finishing touch.
Preparation
Really easy; it only takes a few steps to make your own restaurant-worthy pizzas at home. Just temper the dough for 30 minutes before rolling it out and topping with your ingredients. They can be cooked on the barbecue on a pizza stone, or in the oven on a pizza stone or upside-down baking sheet.
Ordering
To order our pizza boxes, simply go to the Café RICARDO website. Pick it up at Café RICARDO in Saint-Lambert, Laval and Quebec City, or choose $15 delivery in the greater Montreal and Quebec City areas.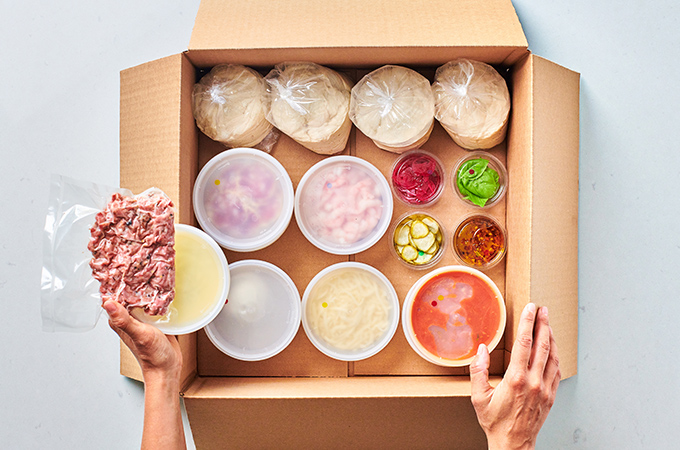 Make it at home
Do you have time to cook and want to get your hands dirty? Take the opportunity to hone your pizza-making skills with one of our many recipes online.