1. Chez Mathilde
Right at the entrance to the North, in Tadoussac to be precise, a gourmet dinner at Chez Mathilde is a must. Their five-course discovery package will surprise you with all the splendours of our Quebec terroir.
227 Rue des Pionniers, Tadoussac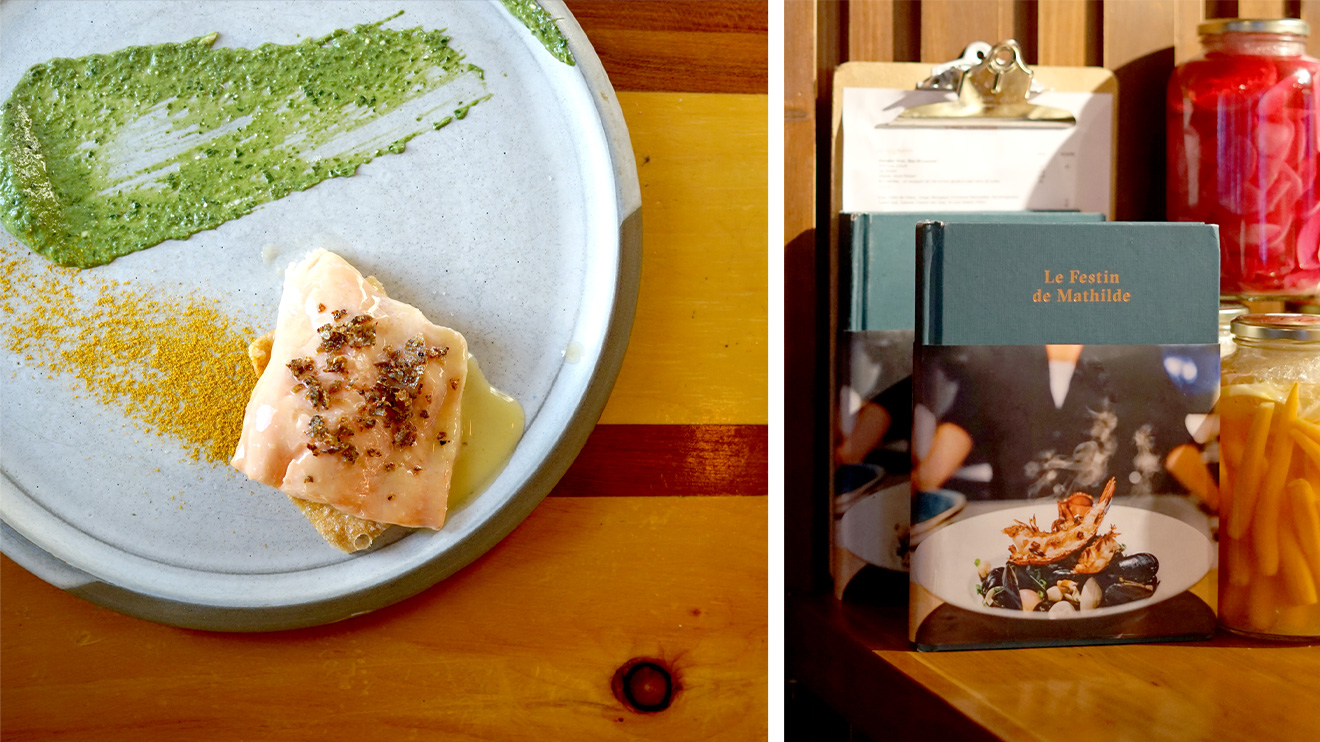 2. La P'tite Cochonne
Yes, La P'tite Cochonne (translated: the li'l pig) is the name of this artisanal bakery in Bergeronnes. Our experience tells us that you will enjoy a very delicious kouign-amann while there.
482 Rue de la Mer, Grandes-Bergeronnes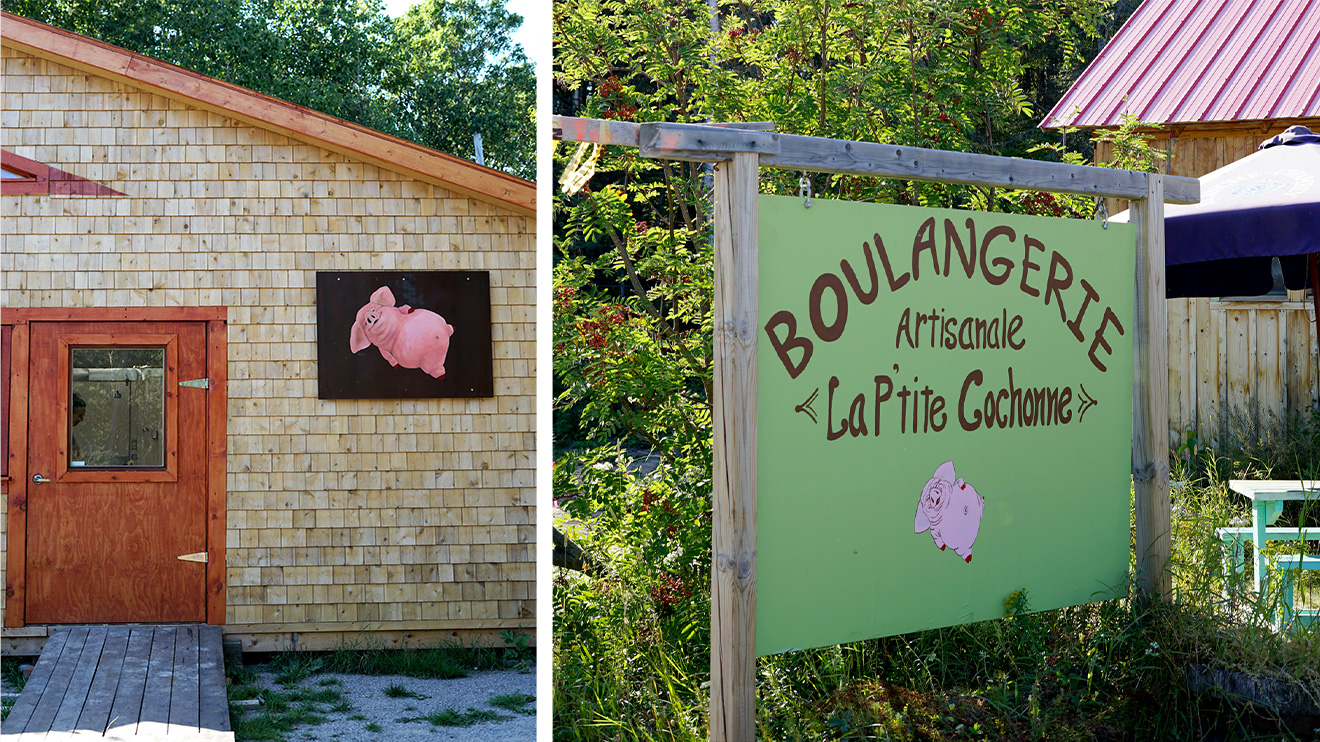 3. Poissonnerie Les Escoumins
This is an obligatory stop if you wish to stock up on seafood and fish. Shrimp, crab, common whelk or Stimpson's surf clams, you'll find everything at this fishmonger! A restaurant with a terrace is also on site if you feel like having a quick bite.
152 Rue Saint-Marcellin Ouest, Les Escoumins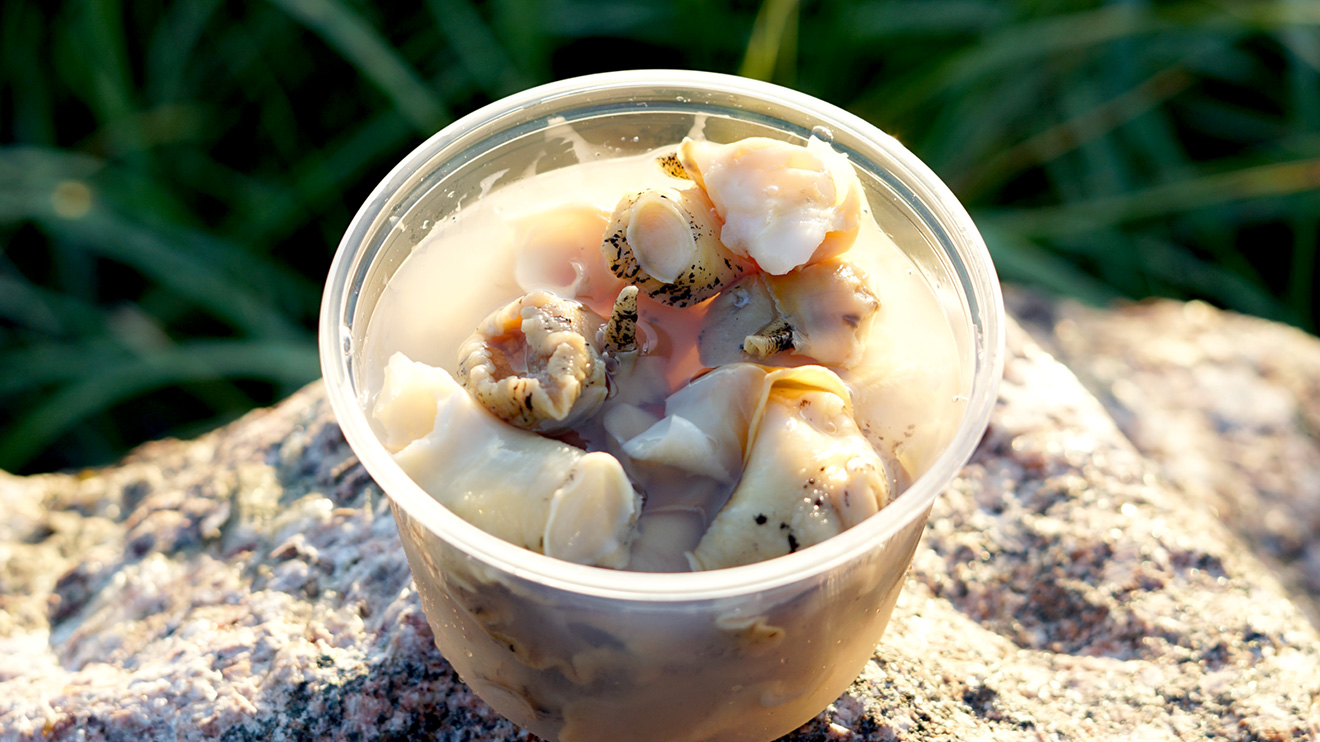 4. Microbrasserie St-Pancrace
Passing through Baie-Comeau? We recommend that you try the blackcurrant beer at this microbrewery. You'll find products inspired by the richness of the regional soil, with many beers highlighting Nordic berries.
110 Boulevard Comeau, Baie-Comeau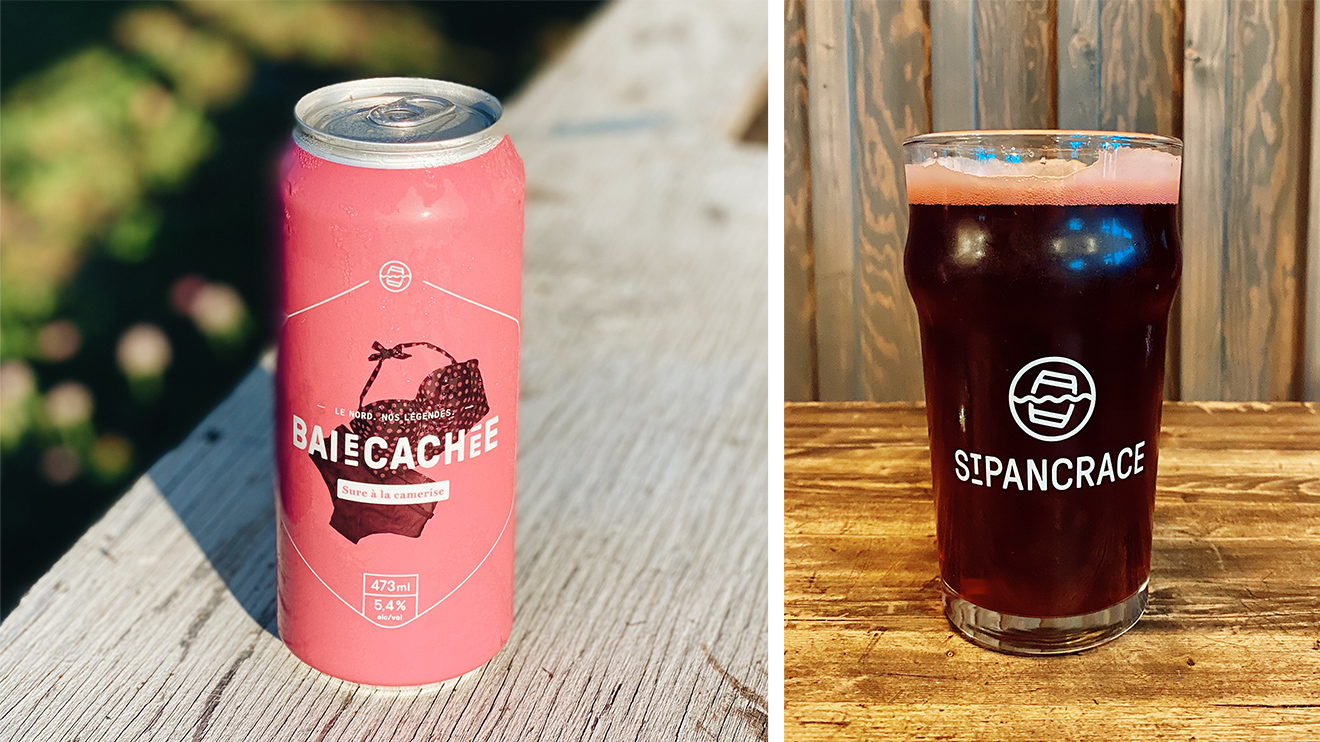 5. Edgar Café Bar
Located in Sept-Îles, this establishment will welcome you with cheeses and products from the North Shore region. The festive atmosphere as well as the view of the bay are worth the detour!
490 Avenue Arnaud, Sept-Îles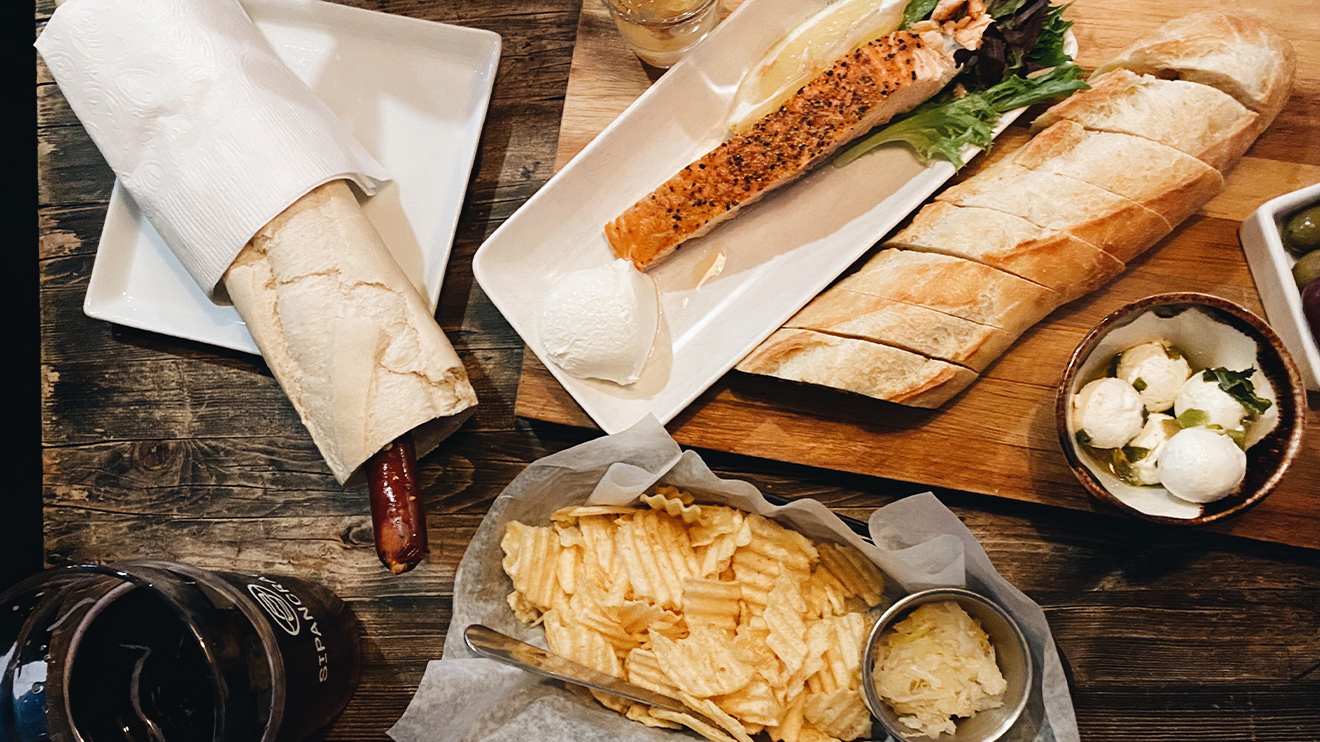 6. Poissonnerie Fortier
While still in Sept-Îles, be sure to stop by this fish shop to pick up some Icelandic scallops and their famous crab mousse!
1 Rue du Père Divet, Sept-Îles
7. Microbrasserie La Compagnie
Your visit to Sept-Îles wouldn't be complete without a stop at this popular microbrewery. On the menu: craft beers and great pub food!
15 Rue du Père Divet, Sept-Îles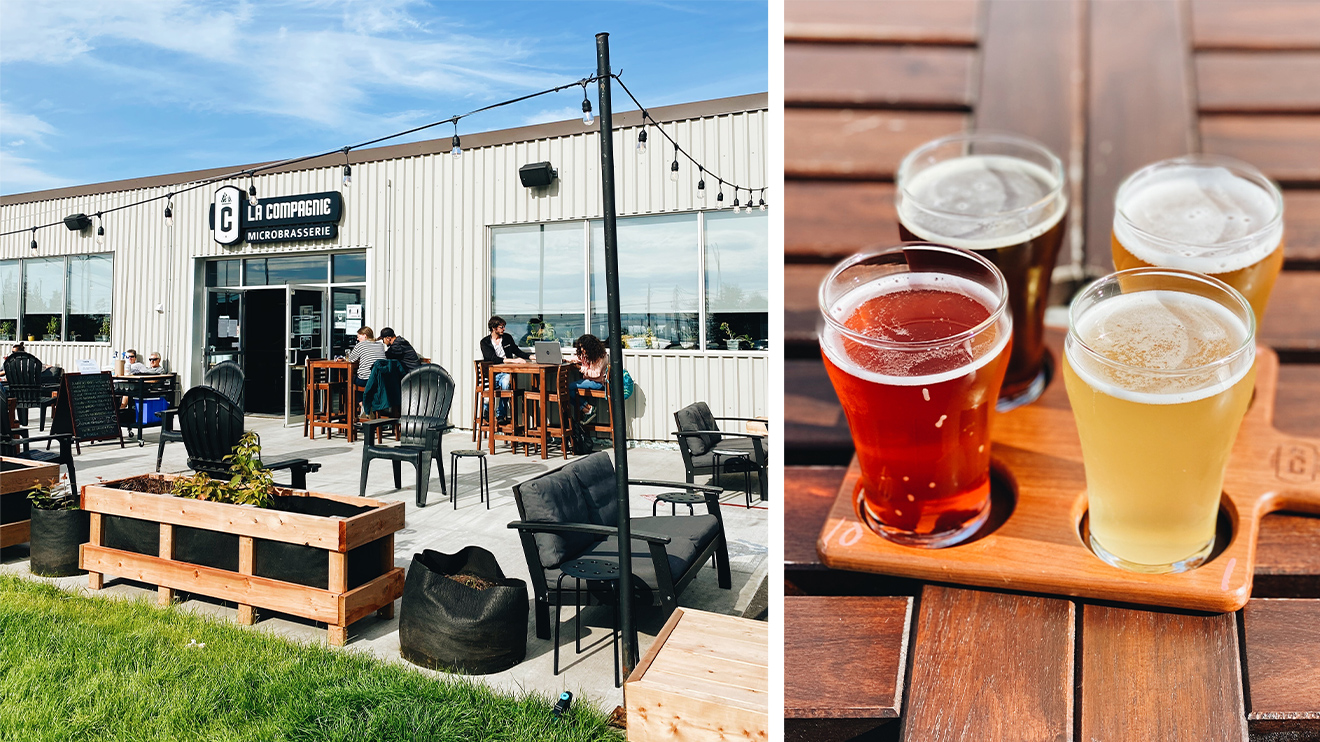 8. Maison de la Chicoutai
In Rivière-au-Tonnerre, you will find this staple of North Shore gastronomy. Here, it's all about the chicoutai, a small orange berry that's all the rage in the region. And when we say it's popular, we mean it: They were out of stock when we visited!
6 Rue de l'Église, Rivière-au-Tonnerre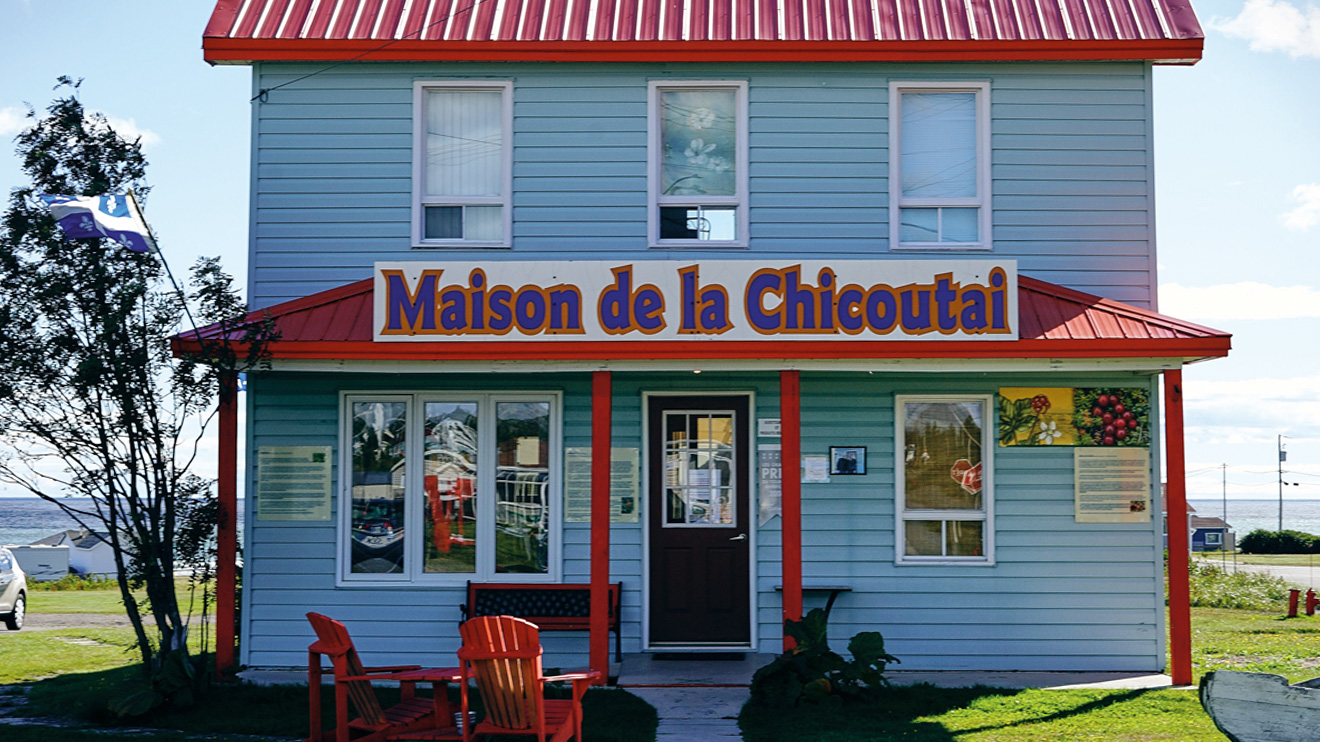 9. Fumoir Le Goynish
You might have guessed it: At this smokehouse, it's smoked salmon, marinated salmon and local dishes aplenty.
237 Rue Jacques-Cartier, Aguanish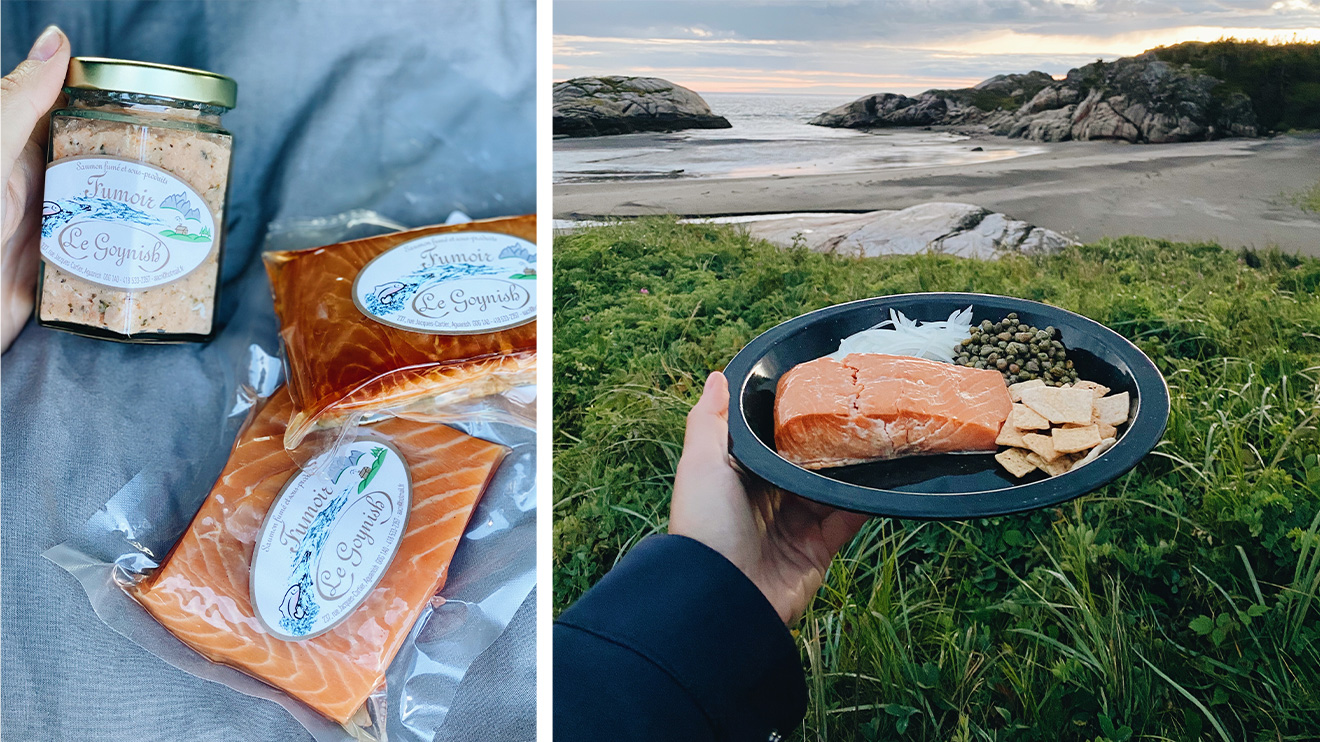 10. Restaurant Chez Julie
We got many recommendations to stop at this seafood restaurant, and now it's our turn to recommend it to you! The Royal Nick pizza (scallops, crab, shrimp, smoked salmon and white sauce) and the La Goélette plate (cod, halibut, scallops, shrimp and crab legs) are two of our favourites.
1023 Rue de la Dulcinée, Havre-Saint-Pierre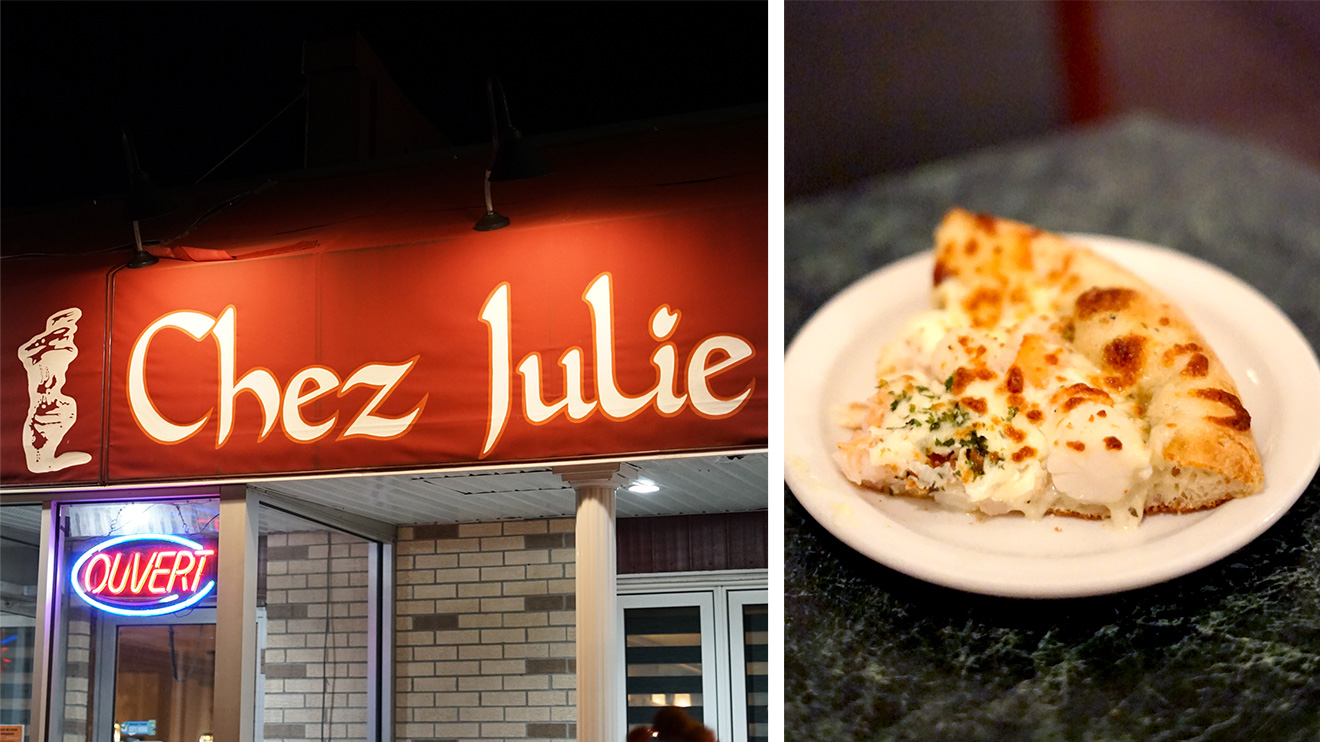 11. Chocolaterie La Coqueline
Discover fine chocolates and sweets made with fruit (hello, chicoutai!), as well as regional herbs at this shop. You will also find pastries and hot drinks, such as minganie tea!
31 Allée des Galets, Natashquan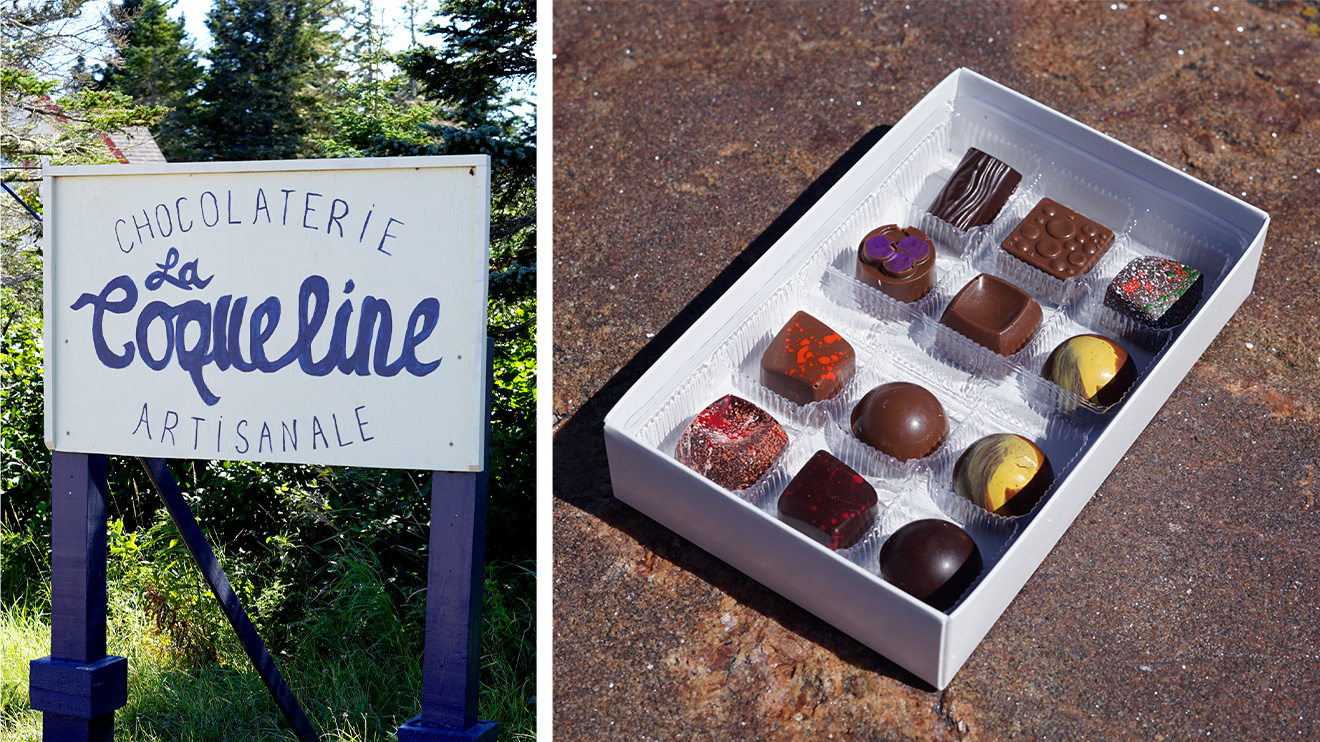 12. Café L'Échouerie
This café-bistro located in the Galets sector of Natashquan offers a breathtaking view of the St. Lawrence River. You'll eat well and admire majestic sunsets directly on the beach.
55 Allée des Galets, Natashquan