Spring Salad with Garlic Scape Dressing
How do you add some pep to an everyday salad? Simply by drizzling it with a textured garlic scape dressing, which is drizzled on asparagus, radishes and lamb's lettuce.
Garlic Scape Pesto
We like sauces that add some spiciness and take our weekday meals up a notch. This quick, well-made pesto is the perfect complement to salmon, pasta, rice and chicken. We like to use it in this recipe for veal cutlets with roasted squash and mushrooms with melting cheese.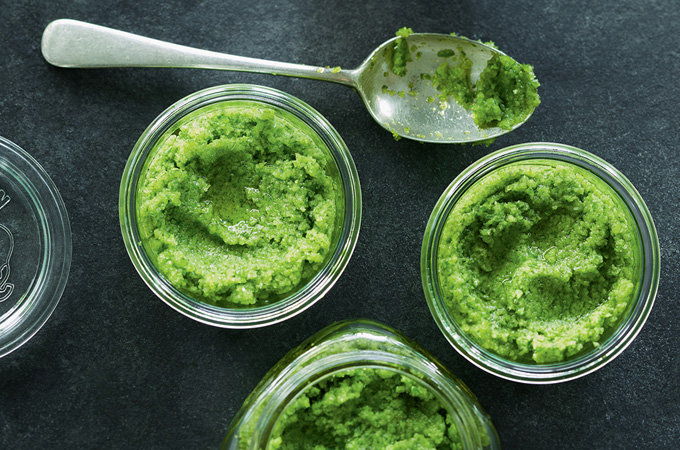 Garlic scapes appear in grocery stores and at farmers' markets around mid-June. A typical season stretches until the end of July.
Grilled Green Vegetable and Garlic Scape Platter with Avocado Dip
Garlic scapes, kale and baby broccoli lightly grilled on the barbecue, then dipped in a creamy, tart avocado dip, are a side of choice or a superb snack.
Spaghetti with Garlic Scapes and Olive Oil (Aglio e Olio)
To give a nice taste of garlic to this Neapolitan classic, we prepared the stems in two ways (sautéed and steamed). The delicious results prove beyond any doubt that sometimes the best recipes are made with few ingredients.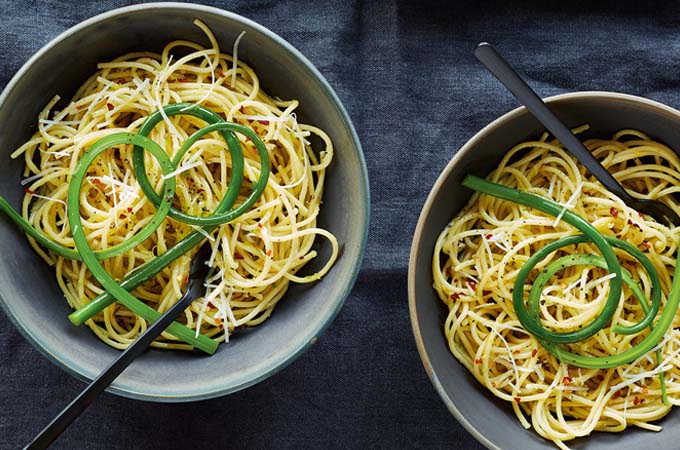 How to store them
Fresh garlic scapes can be kept in a plastic bag in the vegetable drawer of the refrigerator for two to three weeks. If you plan to use them in the days directly following their purchase, you can keep them on the kitchen counter, in a glass filled with water. However, be sure to change the water every day. Whole or minced garlic scapes freeze well for up to a month, or even longer if they are put in freezer bags that have had as much air as possible removed from them.
Salt with Herbs and Garlic Scapes
In a pinch, this succulent green condiment packs a punch on grilled fish, roast chicken and vegetables.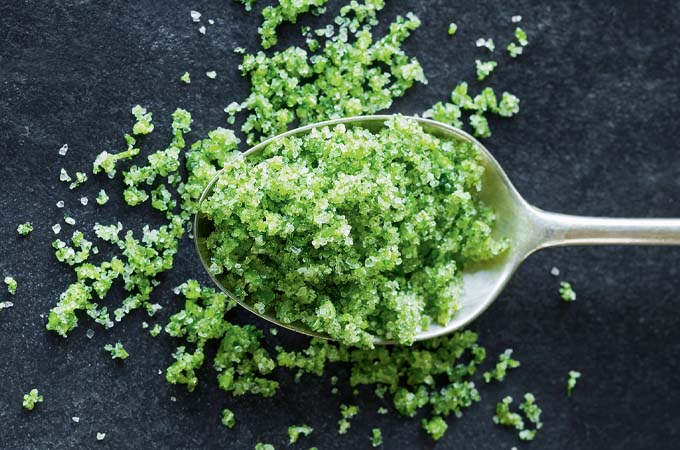 Garlic scapes work wonders on our plates as a replacement for fresh garlic or green onions. It can also be enjoyed in this salad of rabioles and cucumbers or as a spread.