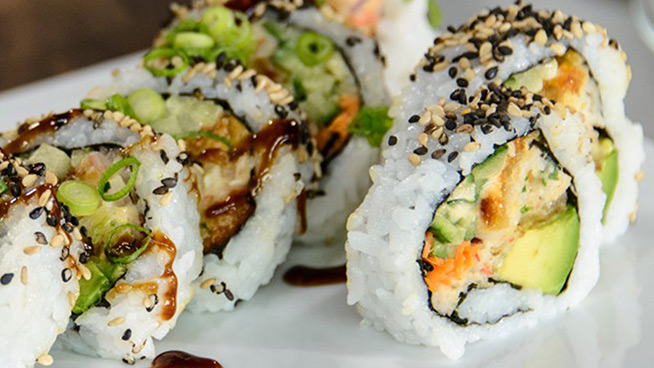 We've taken the classic uramaki and turned it on its head by adding not crab meat, but crab cakes. Talk about a fun way to use leftovers! Get the recipe.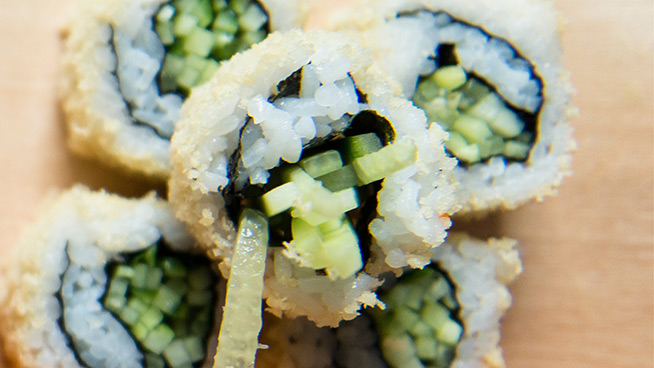 If you're looking for a classic roll, this is it. Filled with avocado and cucumber and crunchy bits of tempura, it's the ideal sushi if you're not big on seafood or raw fish. Get the recipe.
Let's step away from the rolled variety for a moment and take a look at this nigiri, a mound of rice topped with a thin, delicate slice of raw sushi. Get the recipe.
4. Tempura Maki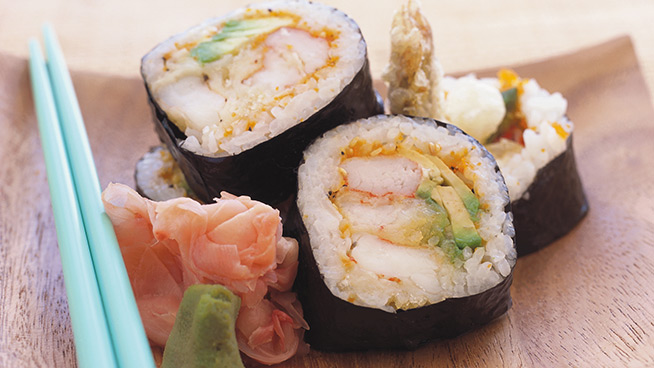 Shrimp and zucchini are fried in a light, crispy tempura batter, making for a maki with crunch! Get the recipe.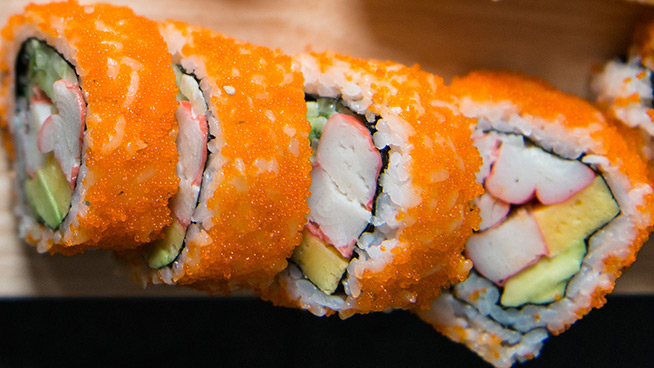 Stuffed with imitation crab, avocado and cucumber, this is a fresher take on the classic Japanese roll. Get the recipe.
6. Vegetarian Sushi Rolls with Tofu, Ginger and Grilled Cheese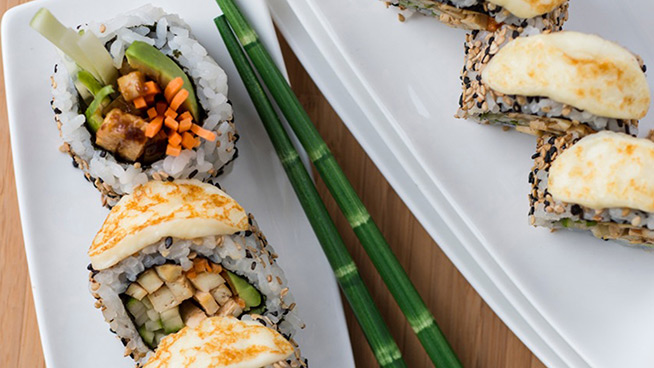 If raw fish isn't your thing, then this vegetarian sushi is a great alternative. You still get that umami flavour thanks to the hoisin, and the roll is filled with tasty veggies and topped with grilled halloumi. Get the recipe.
7. California-Style Salmon Tartare Maki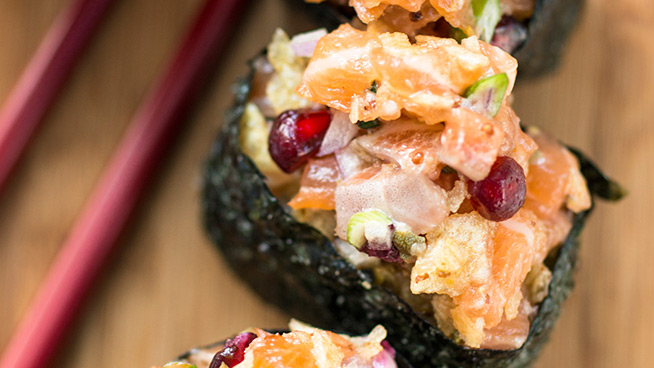 The base of this recipe a holiday tartare studded with pomegranates, making for a bright (and festive!) maki. Get the recipe.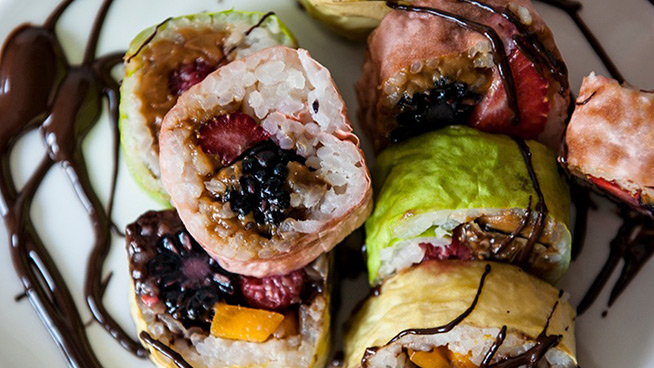 Instead of sticky rice, we opted for a creamy and custardy version, and then rolled it all up with cookie butter and fresh fruit. (You're welcome!) Get the recipe.