Preparation
In a bowl, combine the milk and sugar.

In a large bowl, combine the flour, yeast, and salt. With a wooden spoon or with your hands, stir in the milk mixture, egg and butter to the dry ingredients, stirring vigorously until the dough begins to form.

Place the dough on a floured work surface and knead for about 5 minutes or until the dough is smooth. Form a ball and place in a lightly oiled bowl. Cover the bowl with a damp cloth and let rest in a warm and humid place (see note) for 10 minutes.

Line a 43 X 30-cm (17 X 12-inch) baking sheet with parchment paper.

Place the dough on a lightly floured work surface and add the chocolate chips while kneading the dough. Divide the dough into 8 equal pieces. Shape balls by rolling them with your hands on the counter and place on the baking sheet. Let rise for about 45 to 60 minutes in a warm and humid place, or until the balls double in size.

With the rack in the middle position, preheat the oven to 180 °C (350 °F).

With a brush, lightly coat the loaves with the beaten egg. Bake for 25 to 30 minutes. Let cool and enjoy!
Note
If you prefer ...

For plain (no chocolate) buns, sprinkle with sesame or poppy seeds after having brushed them with the egg. They are delicious as hamburger buns.

Did you know?
The microwave oven is a perfect place to raise dough. Put a cup of boiling water next to the dough, making it a warm and humid place.
To help you with this recipe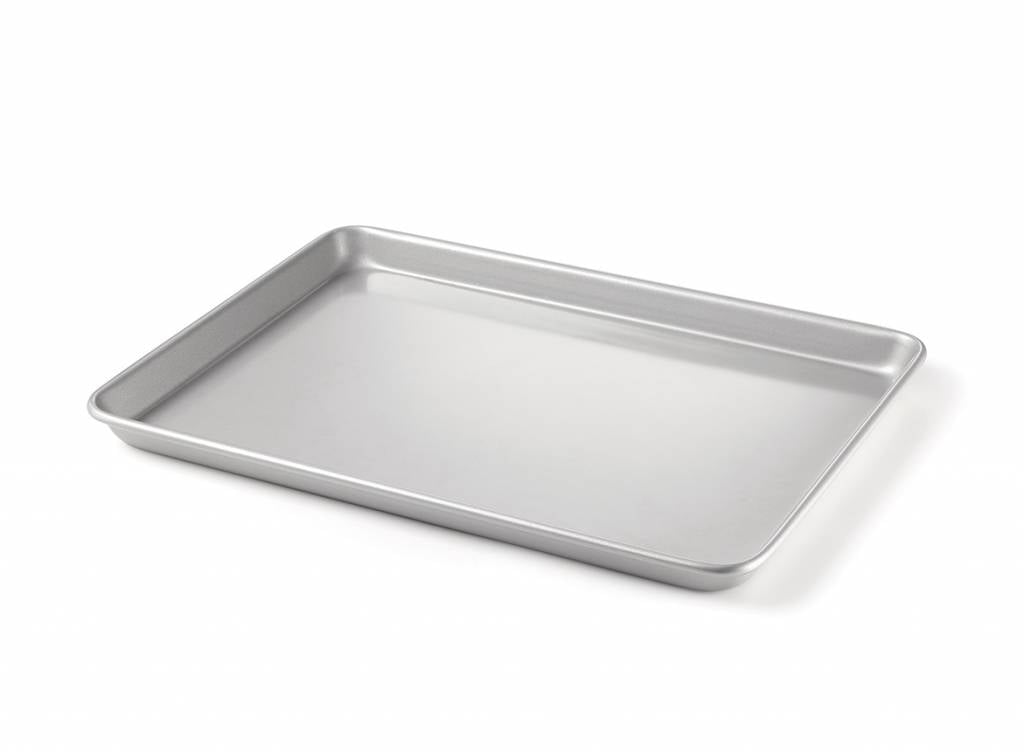 This must-have cooking accessory is perfect for baking cookies, pastries, meat or a whole meal making sheet pan dinner and getting the weeknight meal on the table fast.
25.99 $
SHOP NOW