Preparation
With the rack in the highest position, preheat the broiler.

Shuck the oysters and remove the shellfish from their shells. Keep refrigerated with their juice. Clean the shells and place on a baking sheet. Drain the oysters. Place one on each shell. Set aside.

Strain the oyster liquid through a fine sieve into a saucepan with the lime juice. Bring to a boil. Reduce until almost dry. Remove the pan from the heat and whisk in the diced butter, one at a time.

Adjust the seasoning.

Pour 5 ml (1 teaspoon) of the seasoned butter on each oyster. Sprinkle with the grated lime zest and pepper.

Brown the oysters under the broiler for a few minutes.

Serve as an appetizer or as a starter.
To help you with this recipe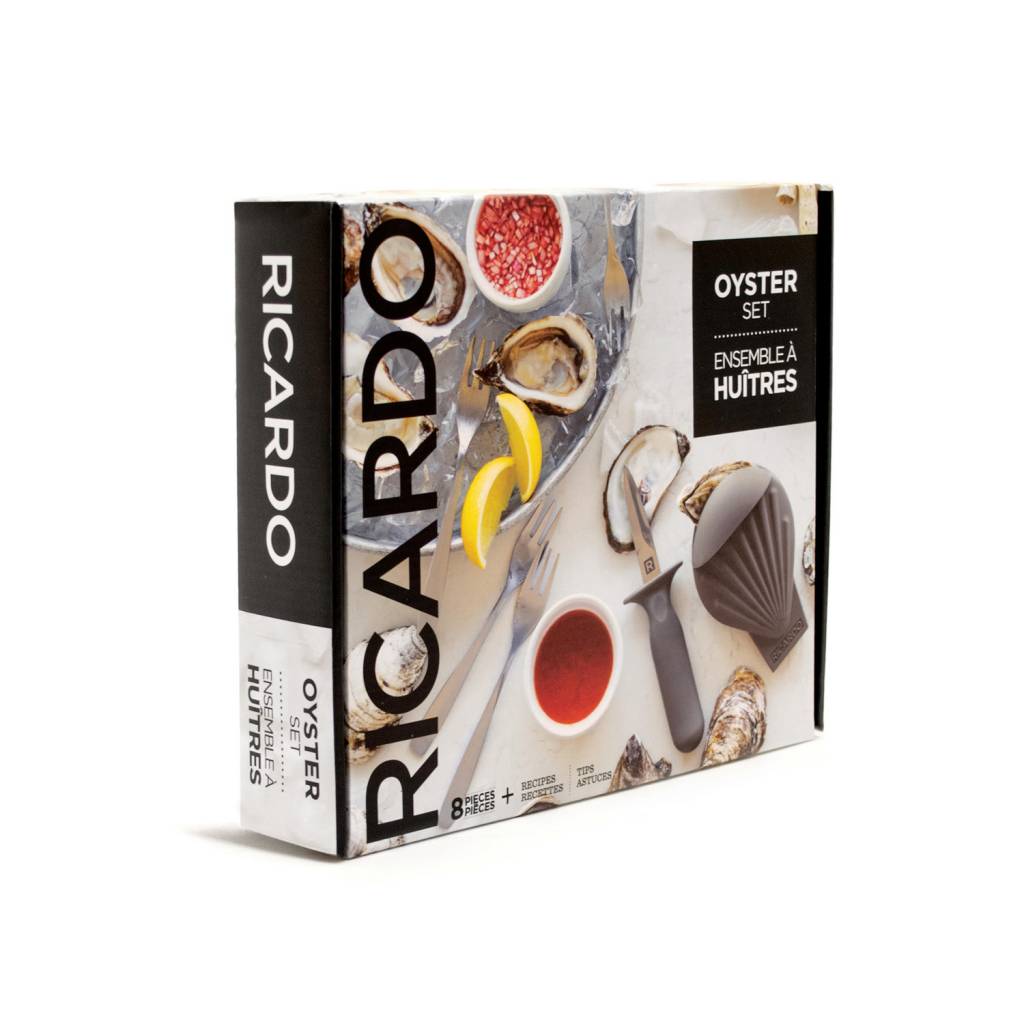 The RICARDO oyster set was specially designed for shellfish lovers! It comes with a convenient oyster holder with a non-slip coating and finger guard, providing for safe shucking. The sturdy bevelled blade of the oyster knife lets you easily tackle the toughest oyster shells.
39.99 $
SHOP NOW