Ingredients
Crust
Filling
Preparation
Crust
In the bowl of food processor, combine the flour, ground almonds, sugar and salt. Add the butter and pulse a few seconds at a time until the mixture has a grainy texture.

Add the milk and pulse until the dough begins to form in a ball. Remove the dough from the processor bowl.

Form a ball with your hands. Dust with flour and cover with plastic wrap. Let rest for 30 minutes in the refrigerator.

Cut the dough in half. Roll out the first half of the dough to line a 23-cm (9-inch) pie plate, preferably with a removable bottom. Place the pastry in the refrigerator with the rest of the dough, then prepare the filling.

With the rack in the lower position, preheat the oven to 180 °C (350 °F).
n a bowl, whisk together the cream cheese, egg, cream, sugar and vanilla with an electric mixer. Spoon the cheese mixture into the crust. Sprinkle with the cranberries.

Peel the pears and cut in half.

With a melon baller, remove the core. Arrange the pears on the cranberries. Sprinkle with sugar.

Lattice the top of the pie with 2.5-cm (1-inch) wide strips of dough. Brush the strips with milk.

Bake for about 1 hour 10 minutes or until the pie is golden brown. Cool slightly and serve. Keep the remaining pie in the refrigerator.
To help you with this recipe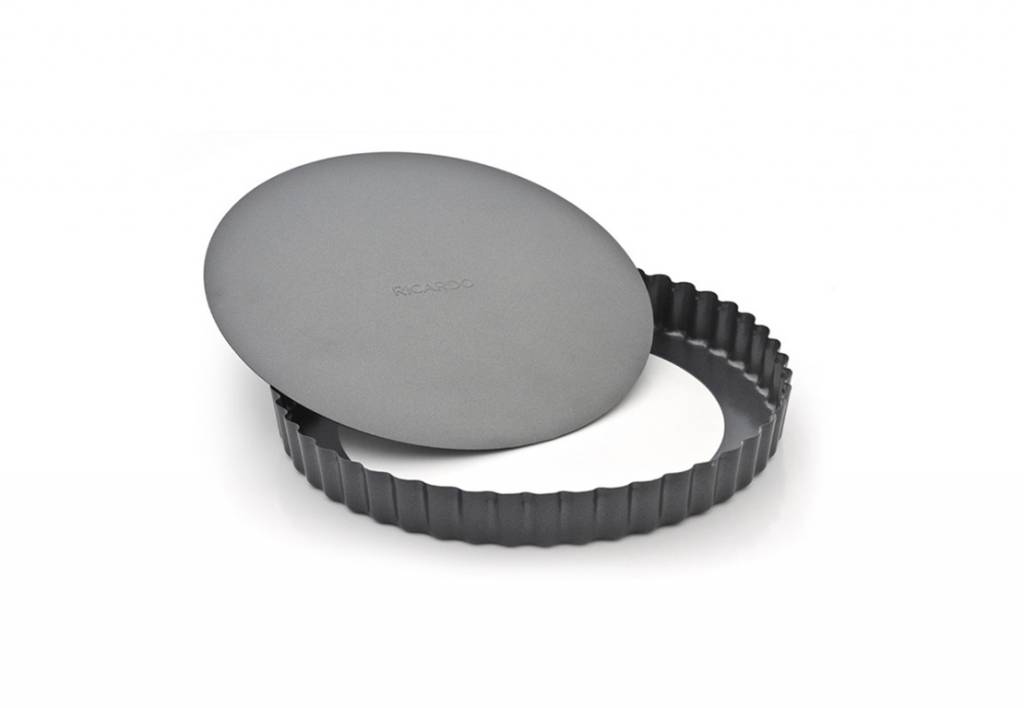 This round tart pan is perfect for baking both savoury and sweet tarts. The dark metal creates a crispy crust and the removable bottom allows for easy unmolding and cleaning.
16.99 $
SHOP NOW