Preparation
With the rack in the middle position, preheat the oven to 200 °C (400°F).

Butter or lightly oil 8 muffin cups.

In a large bowl, sift together the flour and baking powder. Add the rolled oats, brown sugar, nutmeg, dried cranberries, poppy seeds and lemon zest. Blend well.

In another bowl, combine the milk and lemon juice. Let stand for 2 minutes. Meanwhile, prepare the crumble. In a small bowl, blend the oats, brown sugar, pecans, cinnamon and butter until the texture is grainy.

Set aside. Add the melted butter and egg to the acidulated milk.

Make a well in the centre of the dry ingredients. Pour the liquid ingredients. Blend quickly, without overbeating.

Fill 8 large muffin cups. Sprinkle the muffins with the crumble. Press lightly with your fingers.

Bake for 20 minutes or until a toothpick inserted in the centre of the muffin comes out clean. Let stand 5 minutes. Unmould on a rack.
Note
FREEZING RECOMMENDED!
If all the muffin cups in the pan are not used, pour a little water in the empty ones. The water will protect the molds and keep the batter moist while baking.
To help you with this recipe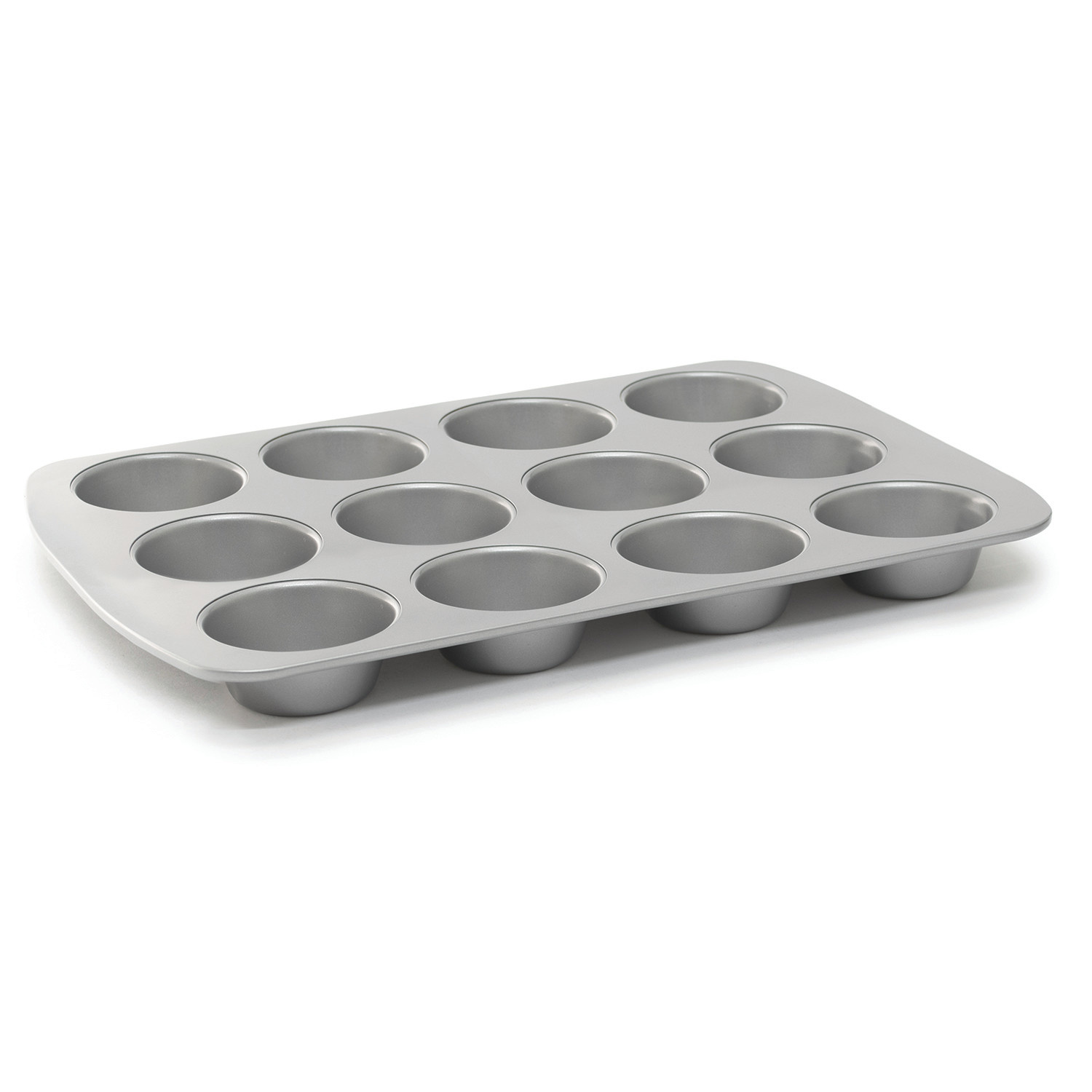 This RICARDO muffin pan lets you easily bake scrumptious cupcakes and muffins as well as a variety of homemade desserts and hors d'oeuvres. Its non-stick coating ensures excellent heat distribution, easy unmoulding and efficient cleaning.
16.99 $
SHOP NOW