Preparation
Preheat the oven to 180 °C (350 °F).

Cut off the top of the garlic bulb. Wrap the bulb in aluminum foil. Bake for 45 minutes. Let cool. Squeeze the bulb of garlic to extract the roasted flesh. Set aside.

In a large saucepan, cook the sweet potatoes and onion in the butter. Add the broth. Bring to a boil, cover and simmer for 10 minutes. Add the ginger and garlic flesh. Cook until the sweet potatoes are tender.

In a blender, purée the soup until smooth.

Return to the saucepan. Add the rum and cream. Simmer for 2 to 3 minutes. Season with Cayenne pepper and salt.
To help you with this recipe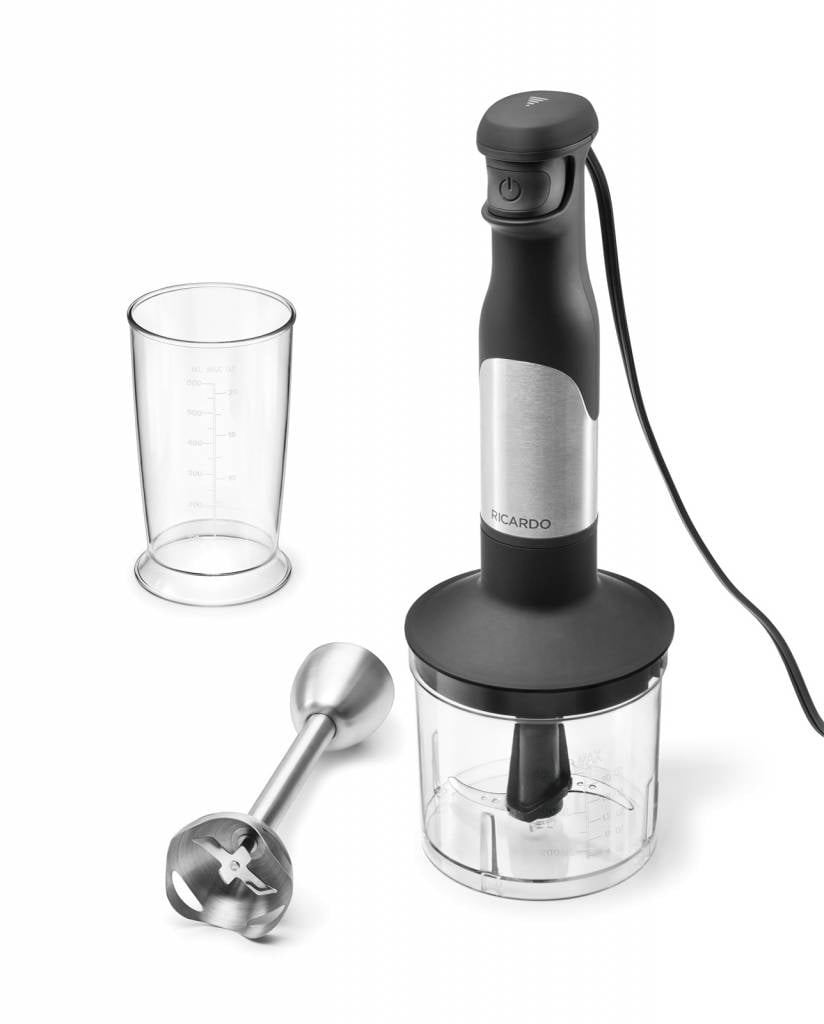 The RICARDO Hand blender features a stainless steel blender shaft that is perfect for making purées, sauces and soups directly in the cooking pot.
69.99 $
SHOP NOW