Preparation
In a food processor, combine the flour, cheese and pepper. Add the butter and pulse until the mixture resembles coarse sand. Add the milk and process until the dough just begins to hold together.

Lay a sheet of plastic wrap on a clean, damp surface. Place the dough on the plastic wrap and shape into a log about 4-cm (1 ¾-inch) in diameter. Twist and tightly tie the ends of the plastic wrap. Refrigerate until very firm to the touch, about 3 hours. If desired, the raw dough can be frozen at this stage; remove from the freezer 15 minutes before slicing.

With the rack in the middle position, preheat the oven to 180°C (350°F). Line two baking sheets with parchment paper.

Unwrap the dough and place it on a clean surface. Cut into slices about 3-mm (1/8-inch) thick and arrange on the sheets. Bake, one sheet at a time, until golden, 10 to 12 minutes. Let cool on the cookie sheets.
Note
Rosemary crackers: Add 15 ml (1 tablespoon) finely chopped fresh rosemary at the same time as the butter.
Garlic–paprika crackers: Add 30 ml (2 tablespoons) Hungarian paprika and 2 chopped garlic cloves at the same time as the butter.
Black olive and hot pepper crackers: Add 60 ml (1/4 cup) oil-packed black olives, drained, patted dry, pitted and finely chopped and 5 ml (1 teaspoon) hot pepper flakes after.
To help you with this recipe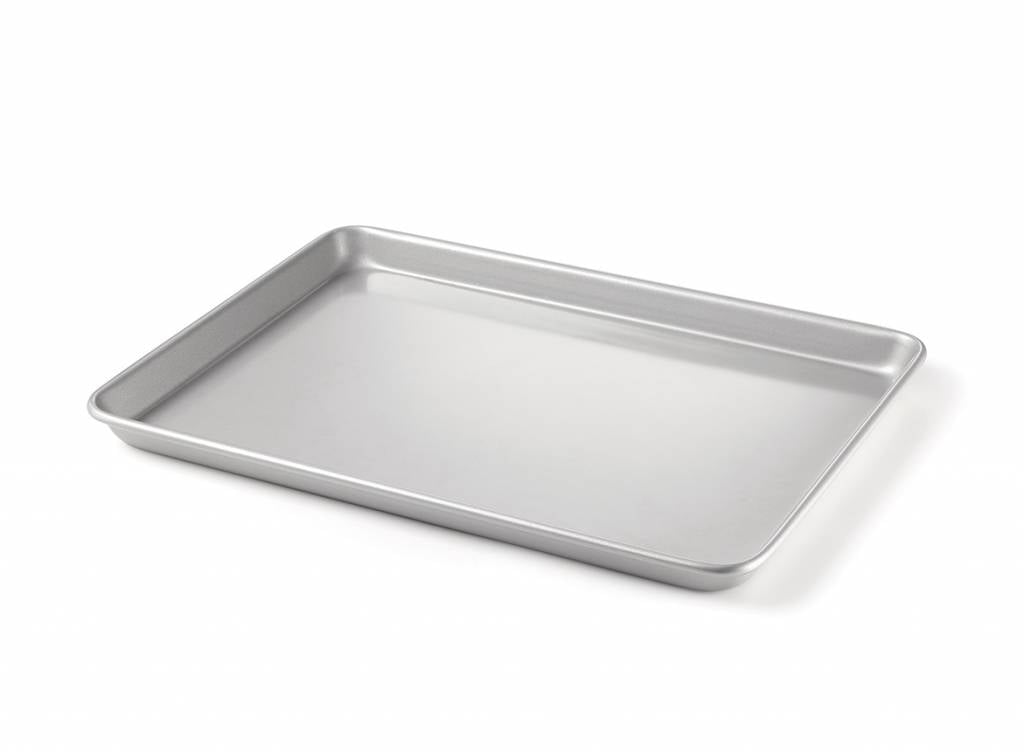 This must-have cooking accessory is perfect for baking cookies, pastries, meat or a whole meal making sheet pan dinner and getting the weeknight meal on the table fast.
25.99 $
SHOP NOW