Preparation
Preheat the oven to 190 °C (375 °F).

Peel the potatoes and cut them in half lengthwise. Place the half-potatoes on a flat work surface. With a knife, slice the potatoes without cutting completely. (See note)

In a bowl, combine the potatoes, oil and chives, forcing the oil between the cuts. Season with salt and pepper. Place the potatoes on a baking sheet and bake for about 35 minutes. While baking, baste the potatoes several times with the remaining oil. Sprinkle with cheese and breadcrumbs. Continue baking until the cheese is golden brown, about 15 minutes. Serve with meat and poultry.
Note
To easily cut the potatoes, slide a wooden or metal skewer, as a cake tester, a few centimeters over the work surface. Then slice through the potato stopping the blade on the skewer. When you are done, just remove the skewer.
To help you with this recipe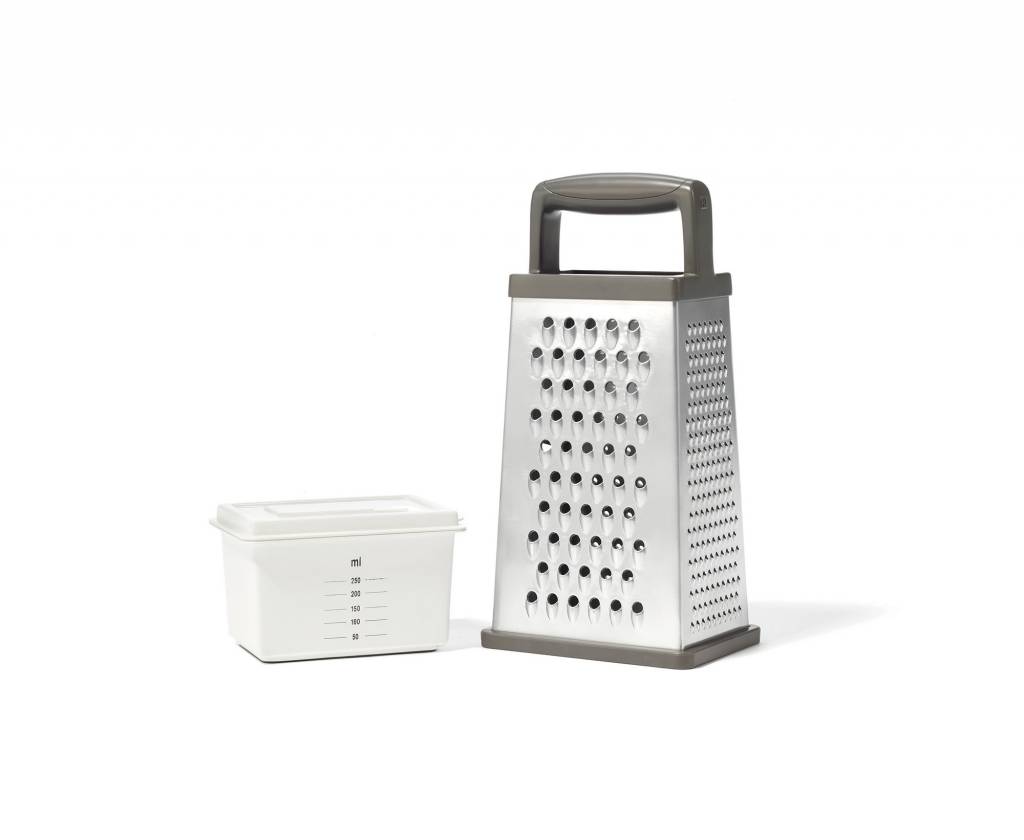 This 4-sided grater can do everything from zest lemons to grate potatoes. Its non-slip base provides comfort and stability. With the graduated container, freshly grated ingredients can be stored in the refrigerator.
29.99 $
SHOP NOW