Preparation
Fruit
In a large saucepan, combine the sugar and cornstarch. Add the fruit and stir to blend. Bring to a boil, stirring frequently. Divide the mixture into six 375 ml (1 1/2 cups) capacity ramekins or in a 2-litre (8 cup) soufflé dish. 

Cake Batter
With the rack in the middle position, preheat the oven to 180 °C (350 °F).

In a bowl, combine the flour, baking powder and salt. Set aside.

In another bowl, cream the butter and sugar with an electric mixer for about 3 minutes. Add the egg and beat until smooth. At low speed, add the dry ingredients alternately with the milk and vanilla.

Spread the batter over the fruit and place the ramekins on a baking sheet. This will be used to contain the fruit, should it overflow. Bake for 45 minutes or until a toothpick inserted in the centre of the cake comes out clean. (Cooking time for a 2 litres (8 cup) soufflé dish is approximately 1 hour). 


Note
If you don't have fresh fruit, use frozen fruit.
To help you with this recipe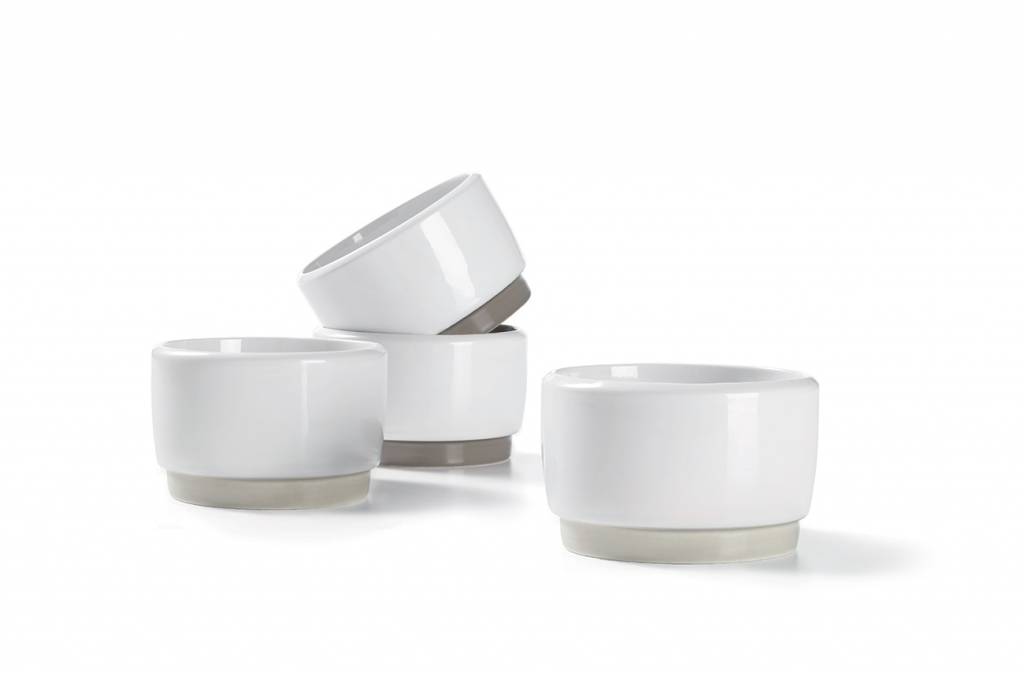 These ceramic ramekins are perfect for baking soufflés, serving dip or setting up ingredients for cooking. They are stackable for easy, compact storage.
17.99 $
SHOP NOW