Preparation
In a saucepan, soften the onion in 30 ml (2 tablespoons) of butter over medium heat until translucent. Add the milk and peas. Bring to a boil over medium heat, stirring frequently to prevent the milk from scorching the bottom of the pan. Simmer on low heat for 4 to 5 minutes. Season with salt and pepper.

In a blender, purée the mixture until smooth, then strain. Adjust the seasoning. Keep warm.
Garnish
In a skillet, soften the radishes and peas in the remaining butter. Remove from the heat. Add the basil, 5 ml (1 teaspoon) of water and stir to cool the topping. Season with salt and pepper.

Pour the soup into warm bowls and top each bowl with a dollop of yogurt, then garnish with the radishes. Season with pepper and serve.
To help you with this recipe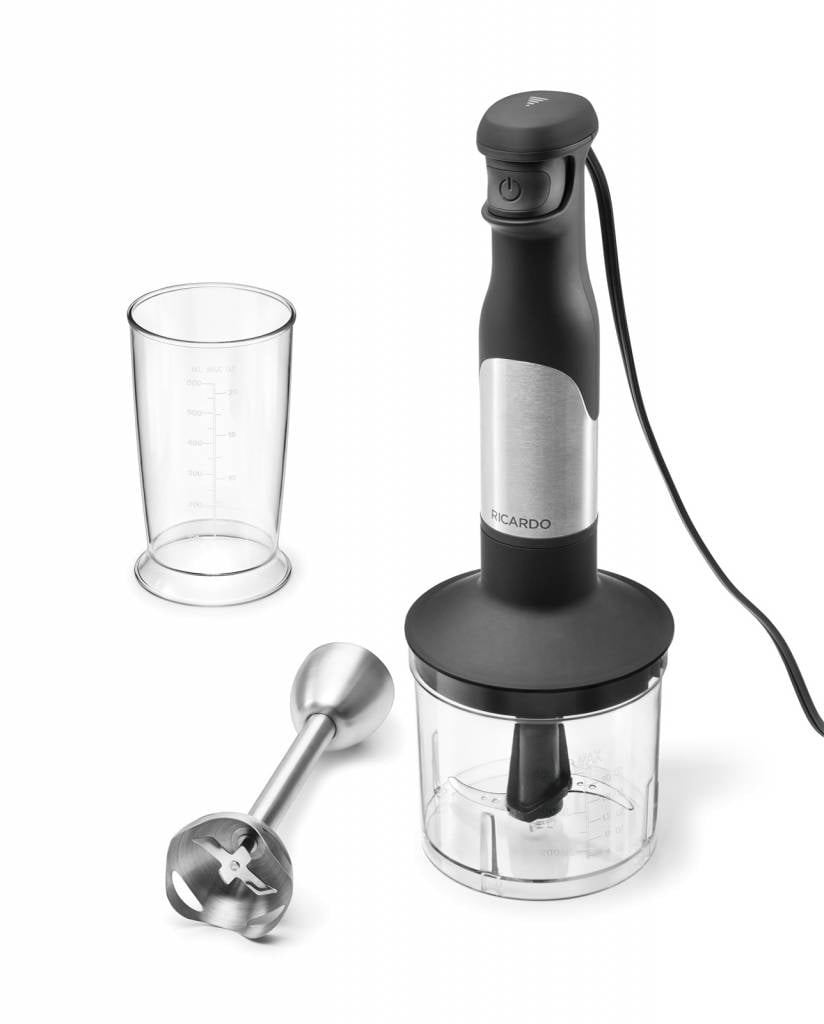 The RICARDO Hand blender features a stainless steel blender shaft that is perfect for making purées, sauces and soups directly in the cooking pot.
69.99 $
SHOP NOW