Preparation
In a food processor
In a food processor, combine the flour and salt. Add the butter and pulse for a few seconds at a time until the butter is the size of peas. Add the water, sour cream or yogurt and pulse again until the dough just begins to form. Add water as needed. Remove the dough from the food processor and form two discs.
By hand
In a large bowl, combine the flour and salt. Blend the butter into the flour with a pastry blender or with two knives to get a grainy texture where you can find small pieces of butter the size of peas. Add the water, sour cream or yogurt gradually, lifting and turning the mixture with a spatula to prevent spots from becoming wetter than others. Add water, as needed, a spoonful at a time, just until the mixture holds when pressed between the fingers. Form into two discs.

Cover in plastic wrap and refrigerate the dough for at least 30 minutes.

Roll out the dough on a floured work surface or between two sheets of parchment paper in a 3 to 4-mm (1/8-inch) thick sheet. Use the dough to make a 2-crust pie or line two 23 to 25-cm (9 to 10-inch) pie plates.
Note
You're afraid to make a pie crust? Use the food processor. It's as easy as pie! The dough can be refrigerated for up to three days or frozen for up to three months. Thaw in the refrigerator before rolling it out, let it sit at room temperature until it is supple enough to use.
To help you with this recipe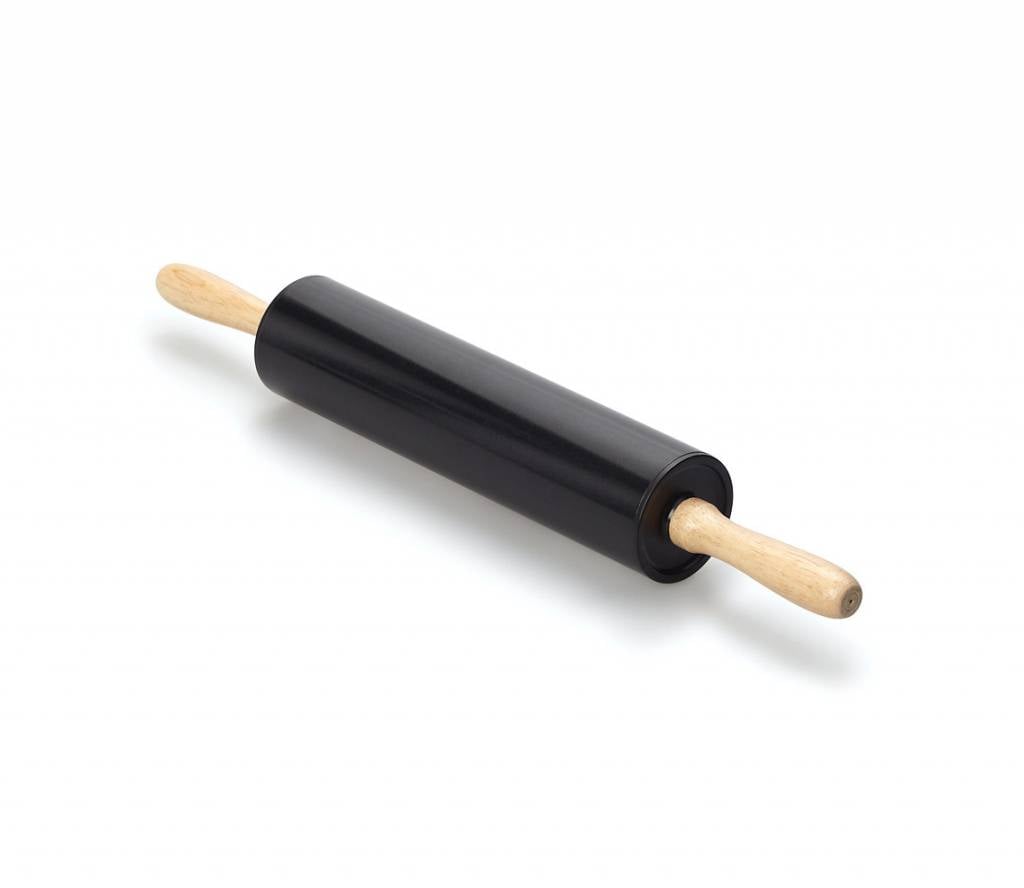 Every good cook should have this rolling pin in their kitchen. It is worthy of professional pastry chefs. This rolling pin is non-stick and solid, and hard wood handles provide stability and comfort.
20.99 $
SHOP NOW