Preparation
Preheat the oil, setting the deep fryer to 180 °C (350 °F). Place a wire rack on a baking sheet. Preheat the oven to 100 °C (200 °F) to keep the fries warm in the oven while cooking the fish.

Dip the potatoes in warm water to remove the starch. Drain and pat the potatoes dry in a clean cloth.

Fry the potatoes for about 8 minutes or until tender and lightly browned. Drain the fries and place on the rack. Let cool.

In a bowl, combine 250 ml (1 cup) of flour with the cornstarch, salt, and baking powder. Gradually add the beer, whisking until the mixture is smooth. Set aside.

Put the potatoes back in the deep fryer and cook for 3 to 4 minutes or until golden brown. Remove from the fryer and drain on the baking sheet. Sprinkle with salt and keep warm.

Season the fish pieces with salt and pepper and dredge in the remaining flour. Shake to remove any excess. Dip each piece in the batter and coat well. Drain and fry while shaking the basket for a few seconds to prevent them from sticking to the bottom. Cook for about 5 minutes. Remove the fish and drain on a wire rack.
To help you with this recipe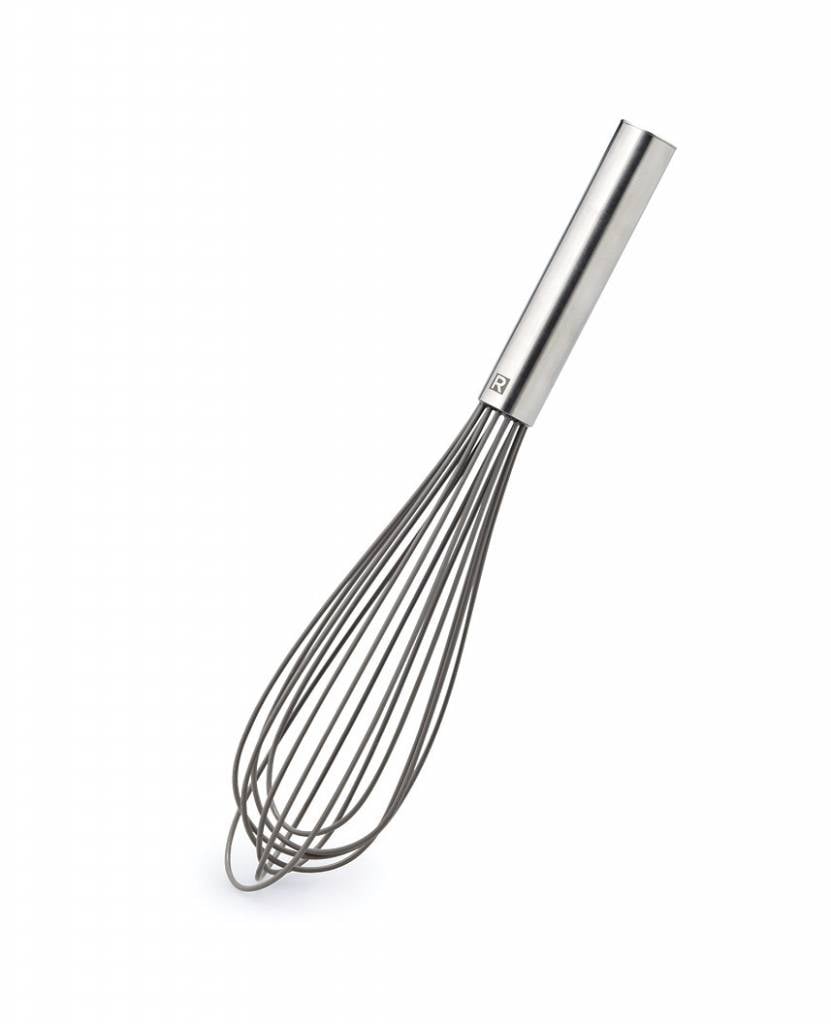 This silicone whisk allows you to whip cream, sauces and eggs efficiently.
12.49 $
SHOP NOW