Ingredients
White Chocolate Pastry Cream
Puff Pastry
Whipped Cream
Icing
Preparation
Pastry Cream
Place the chocolate in a bowl. Set aside.

In a saucepan, off the heat, combine the sugar, flour, and cornstarch. Add the eggs and whisk until smooth. Gradually stir in the milk. Bring to a boil over medium heat, whisking constantly and making sure to scrape the bottom and sides of the pan. Simmer gently for about 1 minute. Pour over the chocolate and add the vanilla. Combine with a whisk until the chocolate has melted. Place plastic wrap directly on the hot pastry cream. Let cool and refrigerate until the cream is completely chilled.
Puff Pastry
With the rack in the middle position, preheat the oven to 200 °C (400 °F). Line a 43 x 30-cm (17 x 12-inch) baking sheet with parchment paper.

On a floured work surface, roll out the dough into two 30 x 20-cm (12 x 8-inch) rectangles. Sprinkle the dough with the sugar and roll lightly with the rolling pin to press in the sugar. Place the dough on a baking sheet. Cover with parchment paper and top with a second baking sheet to keep the pastry from blistering and curling. Bake for about 20 minutes or until the pastry is golden brown. Remove the top baking sheet and parchment paper and let cool on wire rack.
Whipped Cream
In a bowl, whip the cream with the sugar and vanilla until stiff peaks form. Refrigerate.
Icing
In a bowl, combine the sugar and water. Set aside in a small sealable plastic bag.
Assembly
With a long knife, separate a rectangle of dough into two thin layers. Set aside.

Place the full piece of puff pastry on a serving platter. Cover with the pastry cream. Add half the strawberries and press into the pastry cream. Layer with one of the reserved piece of puff pastry. Cover with the whipped cream and the remaining strawberries. Cover with the last piece of pastry and spread with the jam.

Cut one end of the plastic bag. With the icing mixture, draw on the jam straight lines parallel to the width of the puff pastry and make crisscross lines with a knife to form a marble motif.

Refrigerate for 2 hours.
To help you with this recipe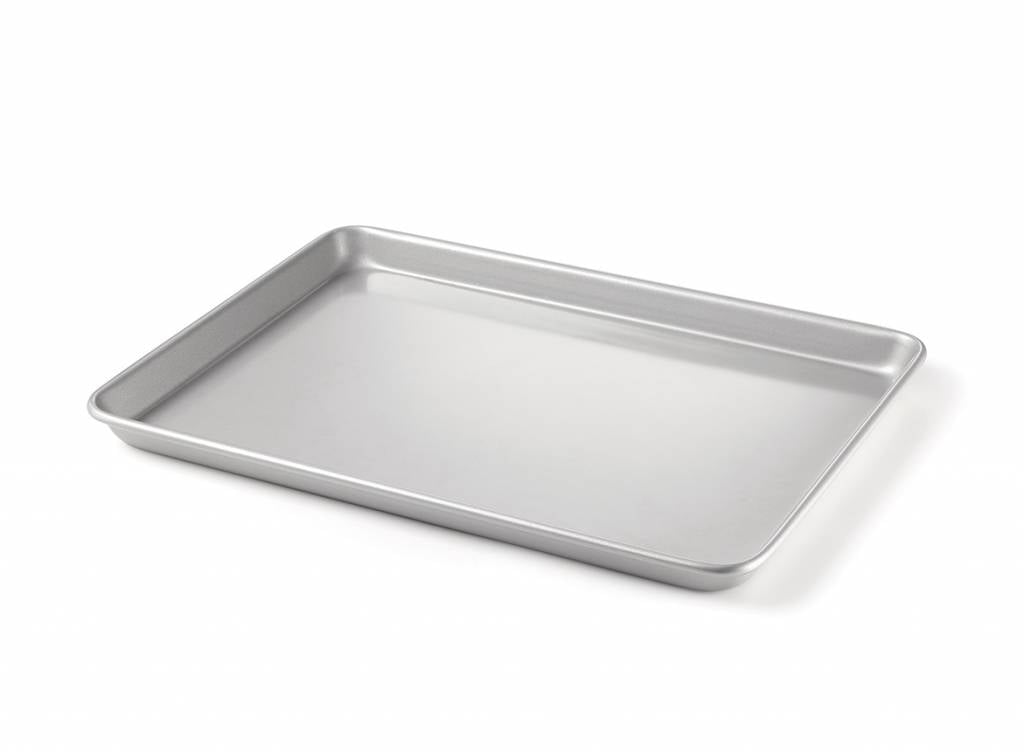 This must-have cooking accessory is perfect for baking cookies, pastries, meat or a whole meal making sheet pan dinner and getting the weeknight meal on the table fast.
25.99 $
SHOP NOW