Preparation
In a large non-stick skillet, dry roast the breadcrumbs, stirring constantly. Set aside in large bowl.

In the same skillet, soften the onion in 30 ml (2 tablespoons) of oil. Season with salt and pepper. Pour into the bowl with the breadcrumbs and combine. Let cool.

Add the ground meat, milk, egg, and spices to the breadcrumbs mixture. Stir to combine. Season with salt and pepper.

Roll each meatball with about 22.5 ml (1 1/2 tablespoons) of the meat mixture. Set aside on a plate.

In the same skillet, brown the meatballs, half at a time, in the remaining oil and butter. Set aside on a plate.

Sprinkle the flour over the hot fat and cook for 2 minutes, stirring until the mixture turns golden brown. Add the broth and cream and bring to a boil, stirring with a whisk. Add the meatballs. Cover and simmer gently for about 5 minutes or until the meatballs are cooked. Add broth, if needed.

Serve with boiled potatoes and lingonberry or cranberry jam. 


To help you with this recipe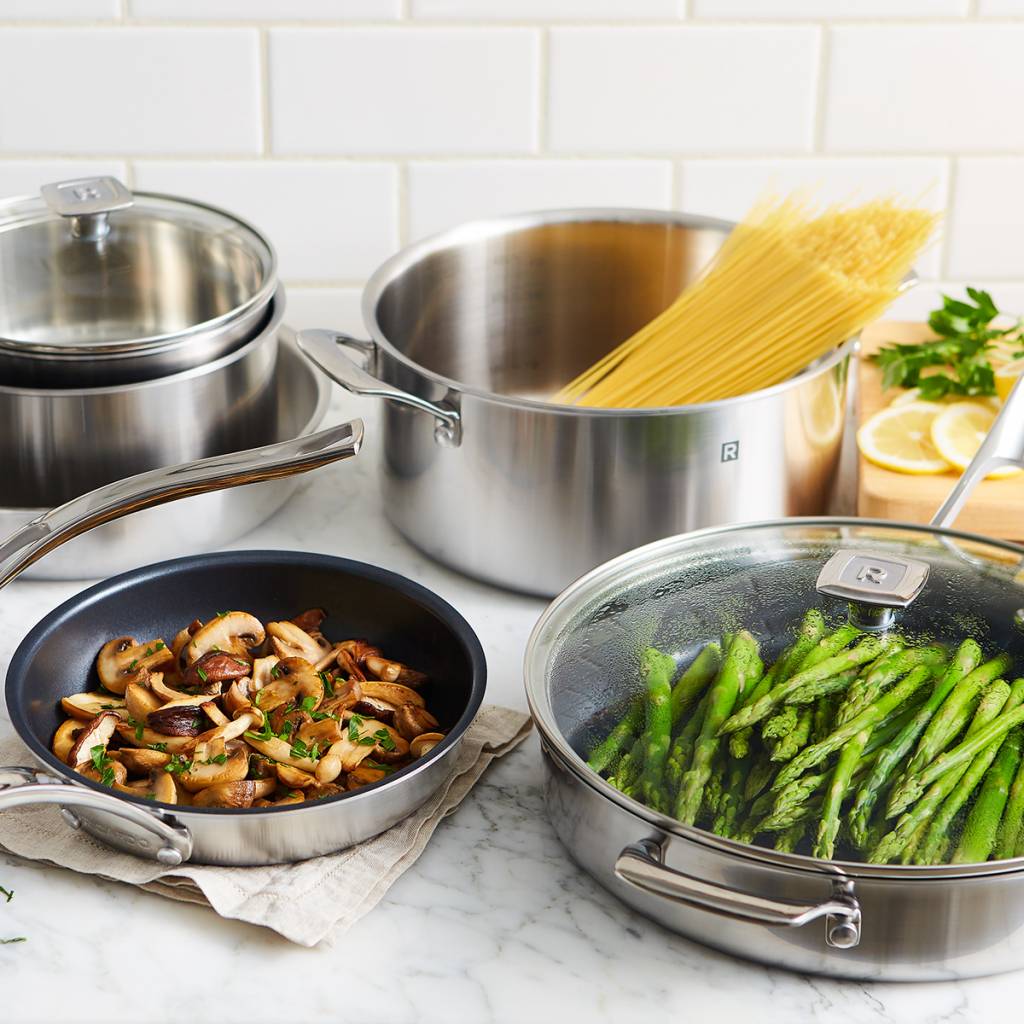 This RICARDO stainless steel cookware set would make any professional chef proud and will last a lifetime.
319.99 $
SHOP NOW