Ingredients
Rolls
Filling
Frosting (optional)
Preparation
Rolls
In a pan of boiling water, cook the potato until tender. Drain, peel and mash the potato with a potato ricer or masher. You will need 250 ml (1 cup) of mashed potato. Set aside.

In a bowl, combine the milk and sugar. Set aside.

With a wooden spoon or in a stand mixer (with the dough hook), combine the flour, yeast and salt. Add the milk mixture, eggs and potato ans stir until the dough is smooth.

Gradually stir in the butter and oil and knead the dough for about 5 minutes in a stand mixer or on a floured work surface. The dough will be soft and slightly sticky. Place the dough in a clean and lightly oiled bowl. Cover the bowl with a damp cloth and let rest in a warm and humid place for about 45 minutes.
Filling
In a bowl, combine the brown sugar and cinnamon. Set aside.

On a generously floured work surface, roll out the dough to get a 50 x 35cm (20 x 14inch) rectangle. Brush with the melted butter and spread the brown sugar mixture over the entire surface of the dough. Firmly roll the dough to get a 50cm (20inch) long cylinder.

Cut the roll into 12 slices. To do this, drag unflavoured dental floss under the cylinder. Cross the strings on the top of the cylinder and pull so as to cut the dough.

Place the slices flat in a buttered 33 x 23cm (13 x 9inch) Pyrex pan. Let rise, uncovered, in a warm and humid place for about 1 hour and 30 minutes or until the rolls have risen and touch together.

With the rack in the middle position, preheat the oven to 180°C (350°F). Brush the rolls with the milk. Bake for about 30 minutes or until the rolls are golden brown. Let cool.
Frosting (optional)
In a bowl, combine the icing sugar and milk until smooth. Add milk, as needed. Just before serving, glaze the rolls.
Note
Variation
Right out of the oven, you can drizzle the rolls with a little dulce de leche.

Prepare the day before
Just cover the pyrex pan containing the unrisen rolls with plastic wrap and refrigerate overnight. Remove the plastic wrap and let rise as usual in a warm and humid place or, for a quicker results, place the dish in a hot water bath.
To see if the dough is ready to be baked, press with the tip of a finger. If the print remains down, the rolls are ready for the oven.
To help you with this recipe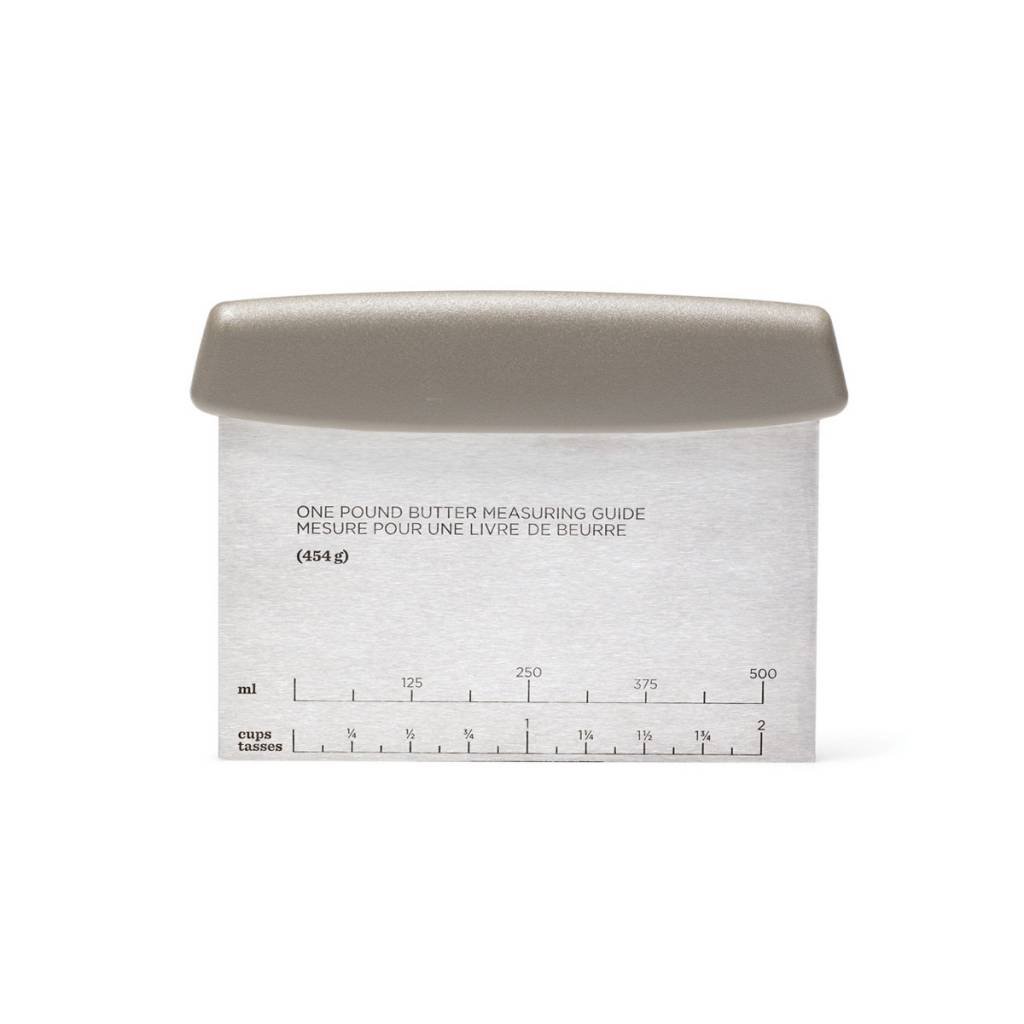 The RICARDO pastry blender and scraper is perfect for blending and dividing the dough into equal parts. The bevelled blade is ultra-durable, and the ergonomic handle provides a comfortable grip. It can also be used to scrape and organize excess dough and flour on a work surface.
10.99 $
SHOP NOW