Preparation
With the rack in the lowest position, preheat the oven to 350°F (180°C). Generously butter a 9-inch (23 cm) square baking dish.
Peaches
Spread the honey, sugar and lemon juice at the bottom of the dish. Place 9 of the peach halves into the dish, side-by-side in three rows, cut side down. Set aside.
Cake
In a bowl, combine the flour, baking powder and salt. Set aside.

In another bowl, beat the egg whites with an electric mixer until soft peaks form. Gradually add ¾ cup (160 g) of the sugar, beating until stiff peaks form. Set aside.

In a third bowl, cream the butter with the remaining sugar, the egg yolks and vanilla with an electric mixer. At low speed, add the dry ingredients alternately with the milk. Using a spatula, gently fold in the meringue.

Spoon the batter over the peaches and bake for 50 minutes or until a toothpick inserted into the centre of the cake comes out clean. Let cool for 15 minutes. Run a thin blade between the cake and the pan and unmould by inverting onto a plate. If desired, serve with vanilla ice cream. Delicious warm or cold.
To help you with this recipe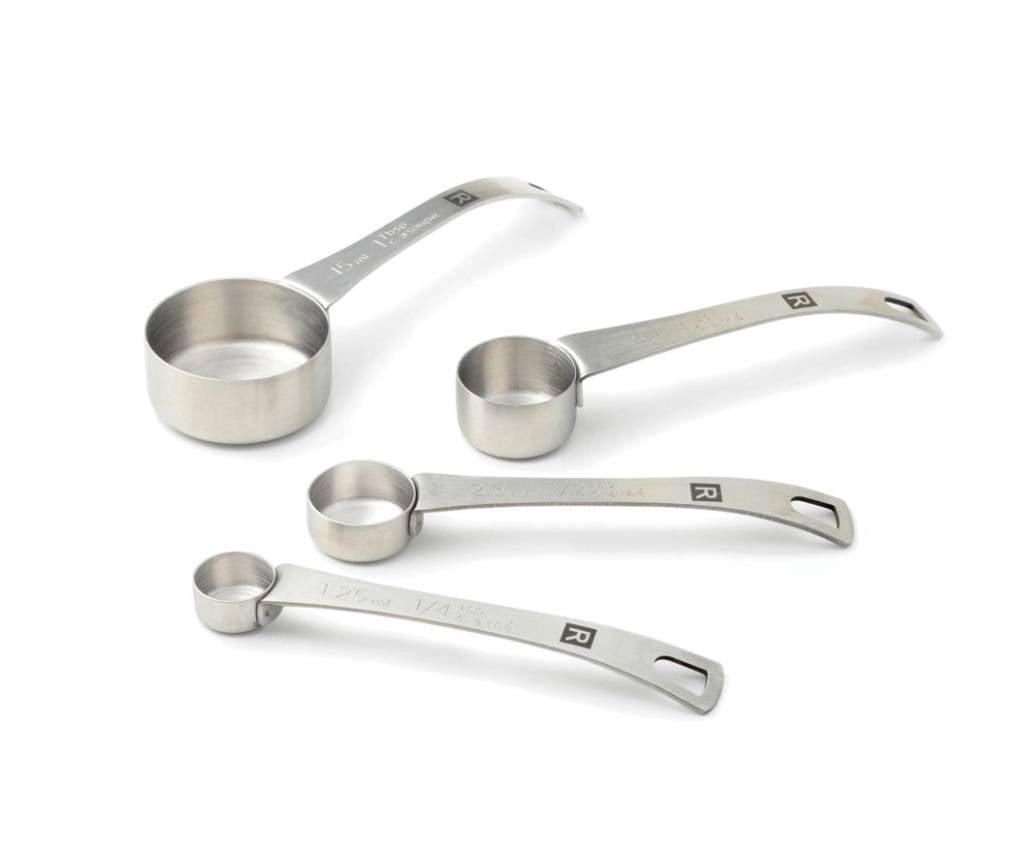 This professional grade quality set of 4 stainless steel measuring spoons will provide precise measurements for liquid ingredients.
16.99 $
SHOP NOW