Preparation
In a saucepan, soften the carrot and shallots in 30 ml (2 tablespoons) of butter. Deglaze with the brandy and reduce until almost dry. Add the wine and reduce by half. Add the tomatoes and cayenne pepper. Bring to a boil. Simmer for about 15 minutes. In a blender, purée the sauce until smooth. Season with salt and pepper. Set aside.

For each lobster, place the tip of a knife on the cross at the base of the head and cut in half to kill it (see p. 99). Separate the head from the tail by twisting the lobster. The eggs and intestines will be pulled at the same time. Discard. Remove the gravel pouch located at the top of the head. Discard. Remove the small legs from the tail and reserve for another use (lobster stock). Cut the tail shell into three sections. Remove the claws.

In a saucepan or large skillet with high edges, sauté the lobster pieces (heads, tails, claws) in 30 ml (2 tablespoons) of butter for 3 to 4 minutes. Add the sauce and bring to a boil. Cover and simmer gently for about 8 minutes or until the meat is cooked.

Remove the head and discard. Over low heat, gradually add the remaining butter, stirring until just melted. Adjust the seasoning. With lobster pliers, break the claws of the lobster before serving. Serve with rice.
To help you with this recipe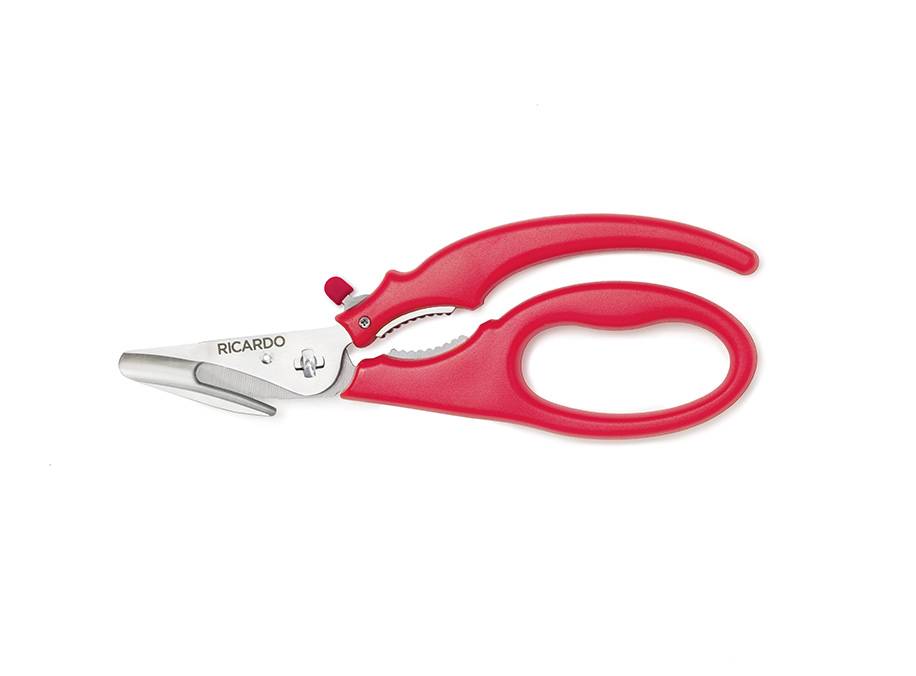 These seafood scissors were designed with the lobster, crab and crayfish lover in mind. Robust, they can cut through even the toughest shells. Their lock-and-spring system guarantees mess-free meals and safe handling.
15.99 $
SHOP NOW