Preparation
With the rack in the middle position, preheat the oven to 450°F (230°C).

In a large bowl, combine the chili sauce, 2 tbsp (30 ml) of the oil, the lemon juice and spices. Add the chicken drumsticks and toss to coat. Spread on a baking sheet.

In the same bowl, combine the potatoes with 2 tbsp (30 ml) of the oil. Toss well to coat with the oil and the leftover marinade. Place the potatoes around the chicken. Season with salt and pepper.

Bake for about 45 minutes or until the chicken falls off the bone and the potatoes are tender.

In a small bowl, toss the peas with the remaining oil (1 tbsp/15 ml). Season with salt and pepper. Place on the chicken and cook for 7 minutes.
To help you with this recipe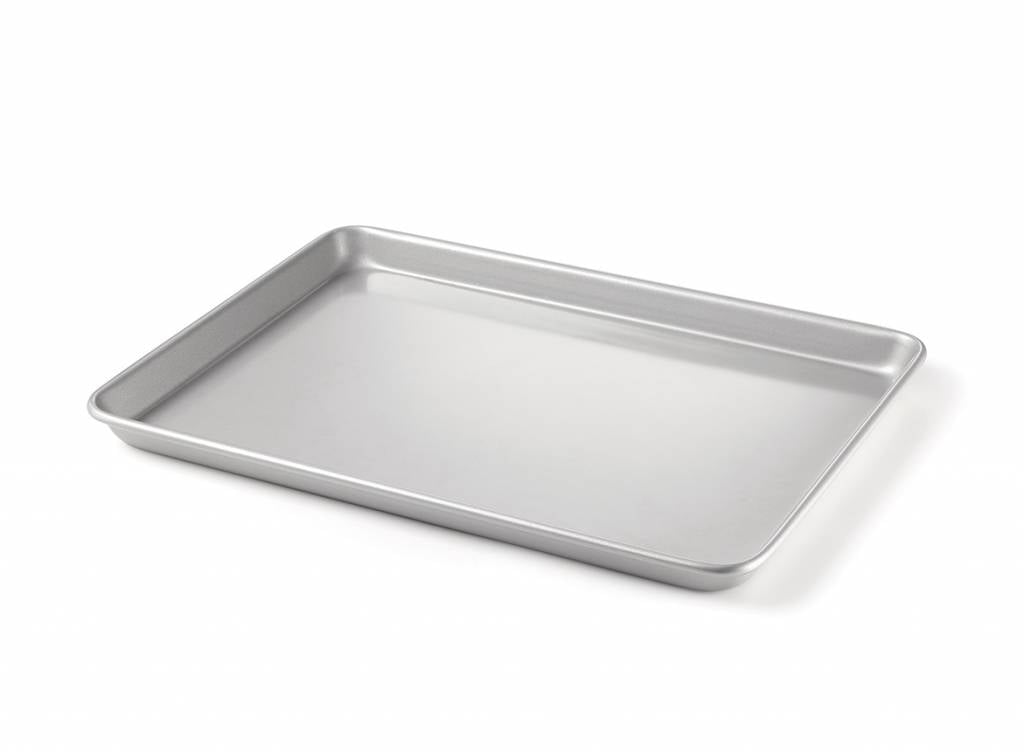 This must-have cooking accessory is perfect for baking cookies, pastries, meat or a whole meal making sheet pan dinner and getting the weeknight meal on the table fast.
25.99 $
SHOP NOW