Preparation
In a saucepan, soften the onion and garlic in the oil. Season with salt and pepper. Add the rice and cook for 1 minute, stirring to coat with the oil. Deglaze with the wine and cook over medium heat, stirring frequently, until the liquid has been completely absorbed.

Add the hot broth, 250 ml (1 cup) at a time, stirring frequently until the liquid has been completely absorbed before adding more broth.

After about 25 minutes of cooking, the rice should be tender and the broth absorbed by the rice. Add the cheese and stir until melted. Add nutmeg and season with salt and pepper.

Spread the risotto on a baking sheet. Cover with plastic wrap. Let cool and refrigerate for about 2 hours or until completely chilled.

Preheat the oil in the deep fryer to 375 °F (190 °C). Line a baking sheet with a few layers of paper towels.

Place the flour in a bowl, the eggs in a second dish and the breadcrumbs in a third.

Using a spoon, scoop about 15 ml (1 tablespoon) of the rice mixture for each arancini and shape into a ball with your hands. Dredge in the flour and shake to remove any excess. Dip in the egg mixture, drain well, then coat with the breadcrumbs.

Fry in the oil, about eight balls at a time, until deep golden brown, about 2 minutes. Drain on the baking plate. Serve in small brown paper bags, if desire.
Note
You can freeze and reheat the fried arancini on a baking sheet for about 15 minutes in a 180 °C (350 °F) preheated oven.
To help you with this recipe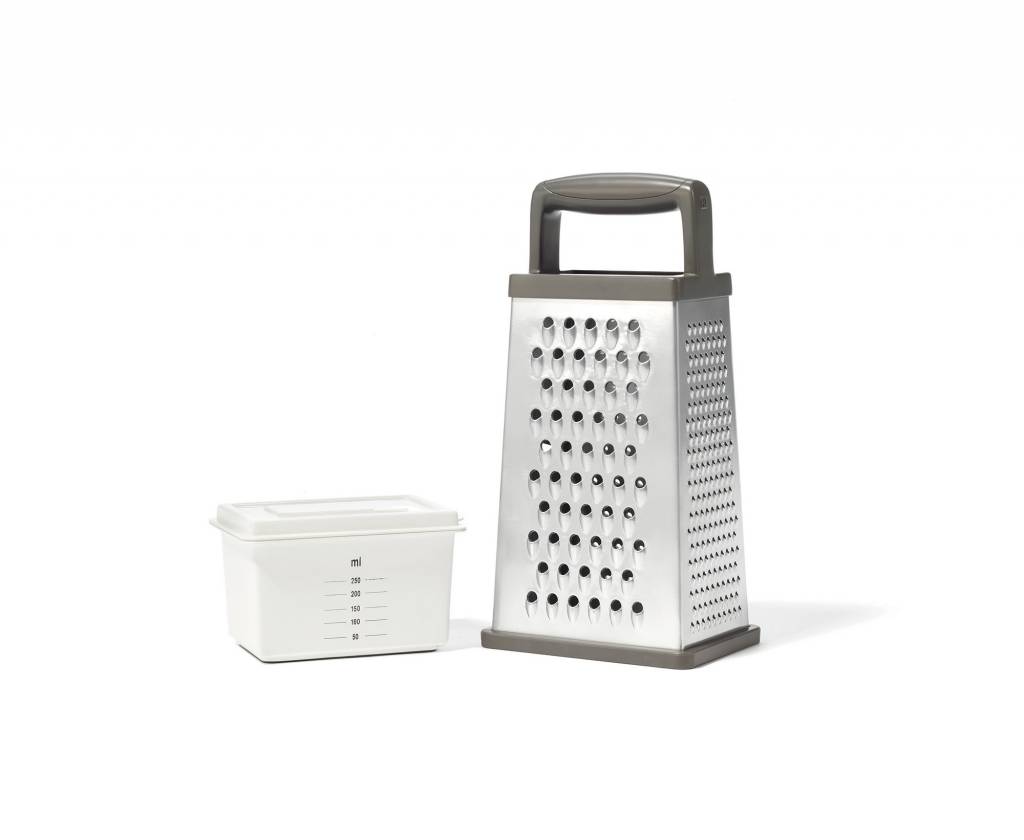 This 4-sided grater can do everything from zest lemons to grate potatoes. Its non-slip base provides comfort and stability. With the graduated container, freshly grated ingredients can be stored in the refrigerator.
29.99 $
SHOP NOW