Preparation
In a large saucepan, soften the celery, leek, and garlic in the butter. Add the water, broth, potatoes, and celery salt. Bring to a boil and simmer for about 20 minutes or until the vegetables are tender.

In a blender, purée the soup until smooth. Strain. Refrigerate for 4 hours or until the soup is cold. Add broth, if needed, and adjust the seasoning. Pour into bowls or cups. Add an ice cube. Garnish with a dollop of whipped cream, some celery seeds, and leaves.
To help you with this recipe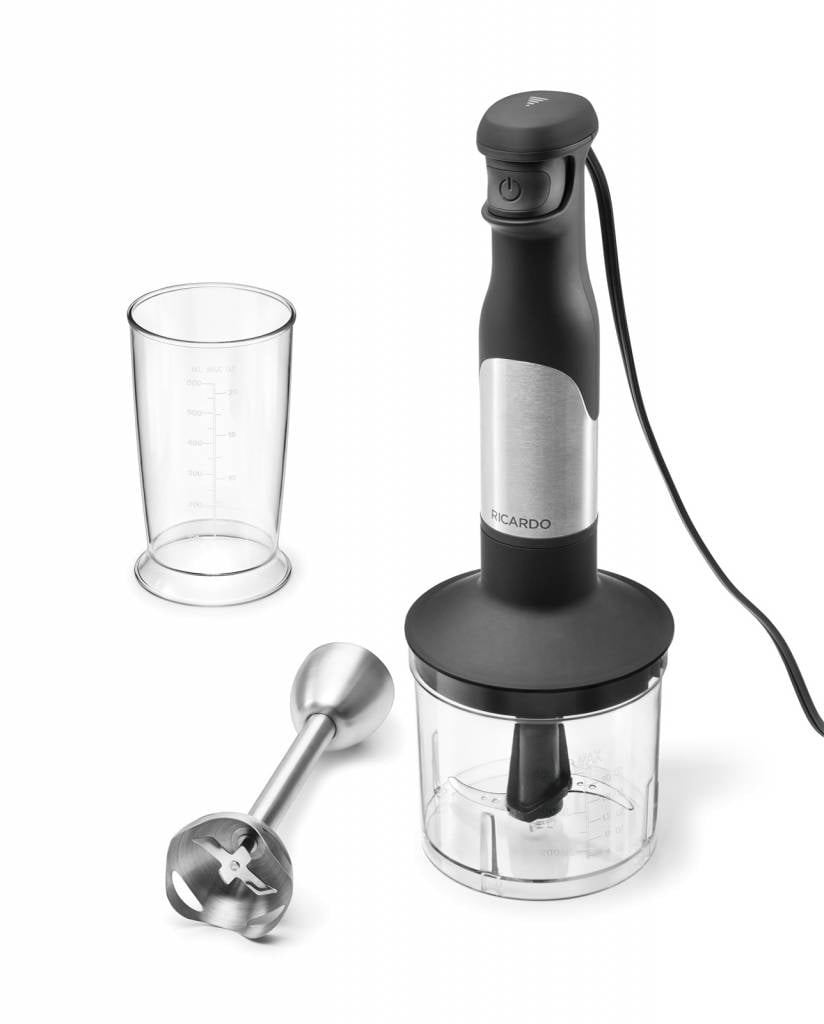 The RICARDO Hand blender features a stainless steel blender shaft that is perfect for making purées, sauces and soups directly in the cooking pot.
69.99 $
SHOP NOW