Ingredients
Sauce
Chicken
Preparation
Sauce
In a bowl, dissolve the cornstarch in the broth. Add the remaining ingredients and stir to combine. Set aside.
Chicken
In a large skillet over high heat, brown the chicken, a small portion at a time, into the oil. Season with salt and pepper. Place the chicken in the slow cooker as you go.

In the same skillet, brown the pineapple and the white part of the onions with the ginger. Add oil, if needed. Add the garlic and cook for 1 minute. Deglaze the skillet with the sauce and simmer for 1 minute. Pour over the chicken. Cover and cook on low for 4 hours.

Add the bell pepper, peas, and green onions. Stir in. Cook, covered, for about 30 minutes on low temperature. If the chicken was on warm, make sure to set the slow cooker on high before adding the vegetables. Count about 45 minutes for cooking. Adjust the seasoning.

Serve with rice. Do not overwork the chicken when cooked, it tends to fall apart.
To help you with this recipe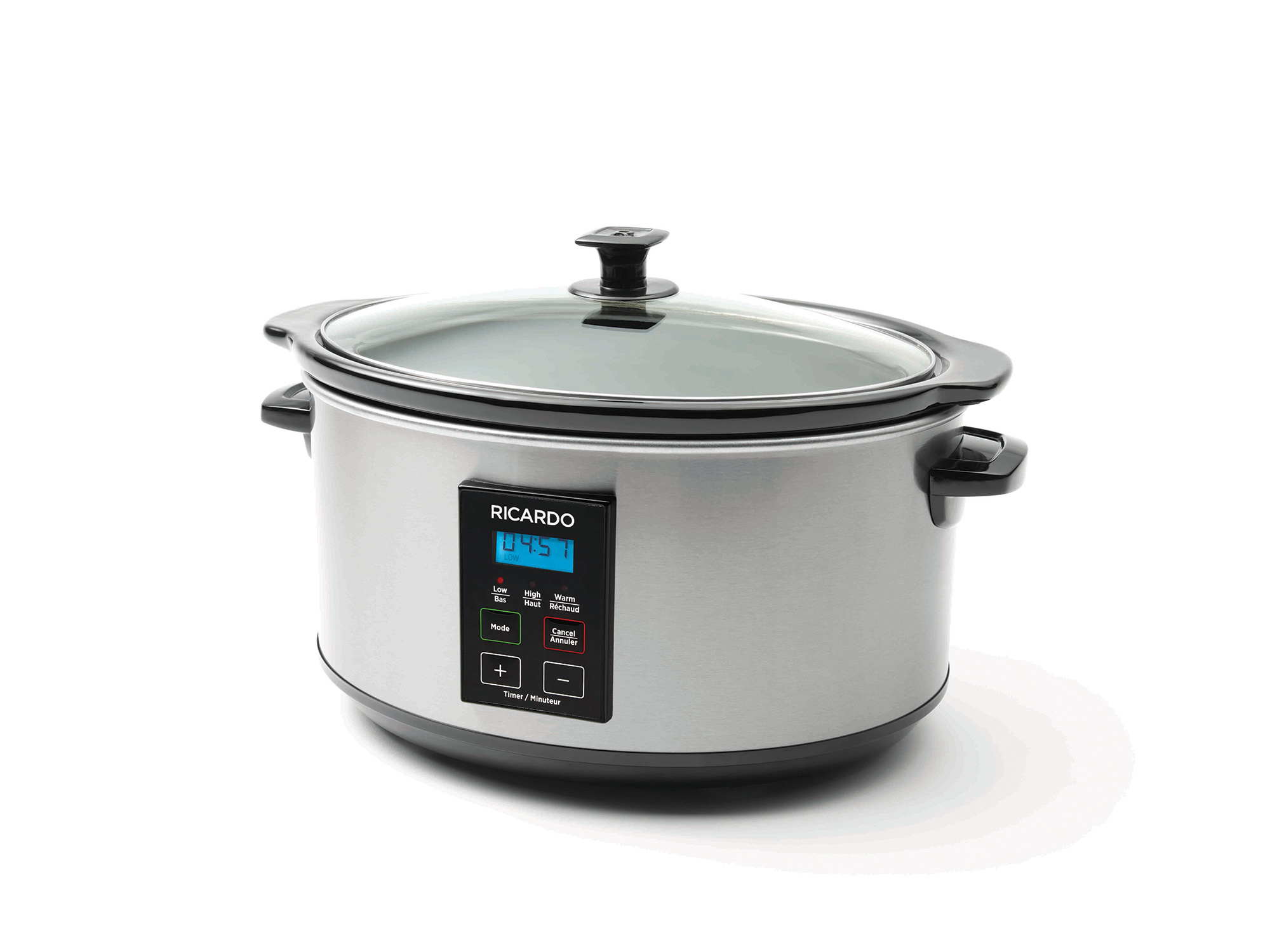 This slow cooker is the must-have kitchen appliance for every busy family. The size of this slow cooker is perfectly adapted to RICARDO recipes.
69.99 $
SHOP NOW