Preparation
In a pot of salted boiling water, cook the noodles until al dente. Drain and oil lightly.

Meanwhile, place the cutlets between two sheets of plastic wrap and flatten with a mallet or rolling pin. Season with salt and pepper.

In a large dish, flour the cutlets and shake to remove any excess flour.

In a large skillet, brown the cutlets in the butter, half at a time. Set aside on a plate.

In the same skillet, brown the shallots. Add butter, if needed. Deglaze with the vinegar. Add the apple juice and brown sugar. Bring to a boil and reduce until the sauce is syrupy. Place the meat back in the skillet and reheat gently in the sauce. Serve with the egg noodles and green beans.
To help you with this recipe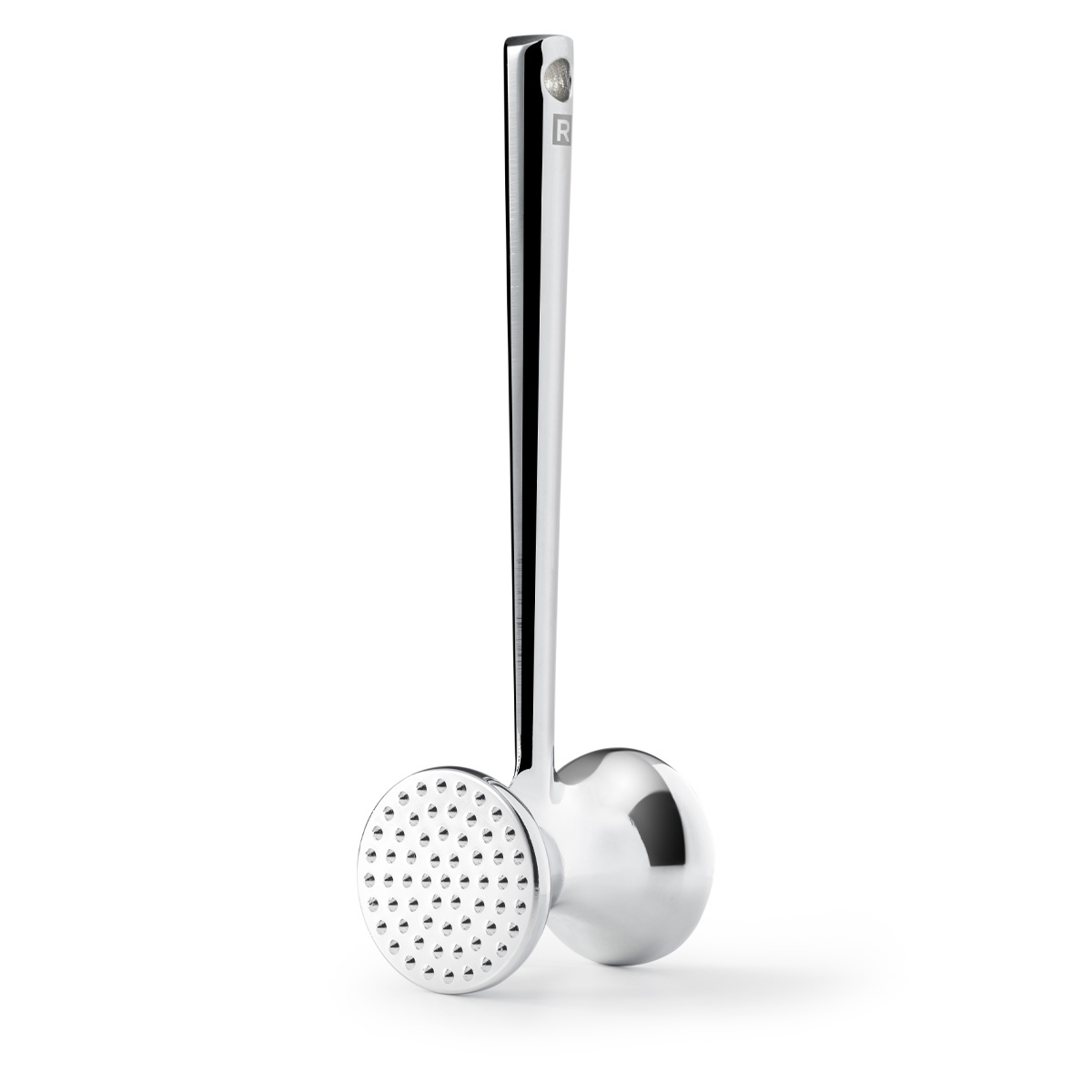 This practical two-sided tool is made of chrome aluminum. The smooth side is used to pound and flatten meat to your preferred thinness, allowing for even cooking. The textured side, with spikes, is used to tenderize meat or poke tiny holes for easy flavour infusion.
22.99 $
SHOP NOW