Ingredients
Crust
Raspberry Filling
Crumble
Preparation
Crust
With the rack in the lowest position, preheat the oven to 200 °C (400 °F).

In a food processor, combine the flour, baking powder, and salt. Add the butter and pulse a few seconds at a time until it is the size of peas. Add the water and pulse again until the dough just begins to form. Remove the dough from the food processor and form into a disc with your hands.

On a floured work surface, roll out the dough and line a 23-cm (9-inch) in diameter and 2.5-cm (1-inch) deep tart pan with a removable bottom. Refrigerate for 30 minutes.
Raspberry Filling
In a bowl, combine the sugar and cornstarch. Add the raspberries and toss to coat. Spoon into the crust. Set aside.
Crumble
In a bowl, combine the dry ingredients. Add the butter and stir until the dry ingredients are moistened and just stick together when pressed between your fingers. Sprinkle over the raspberry filling.

Bake for about 35 minutes or until the crumble is golden brown and filling begins to bubble. Let cool on a wire rack.
To help you with this recipe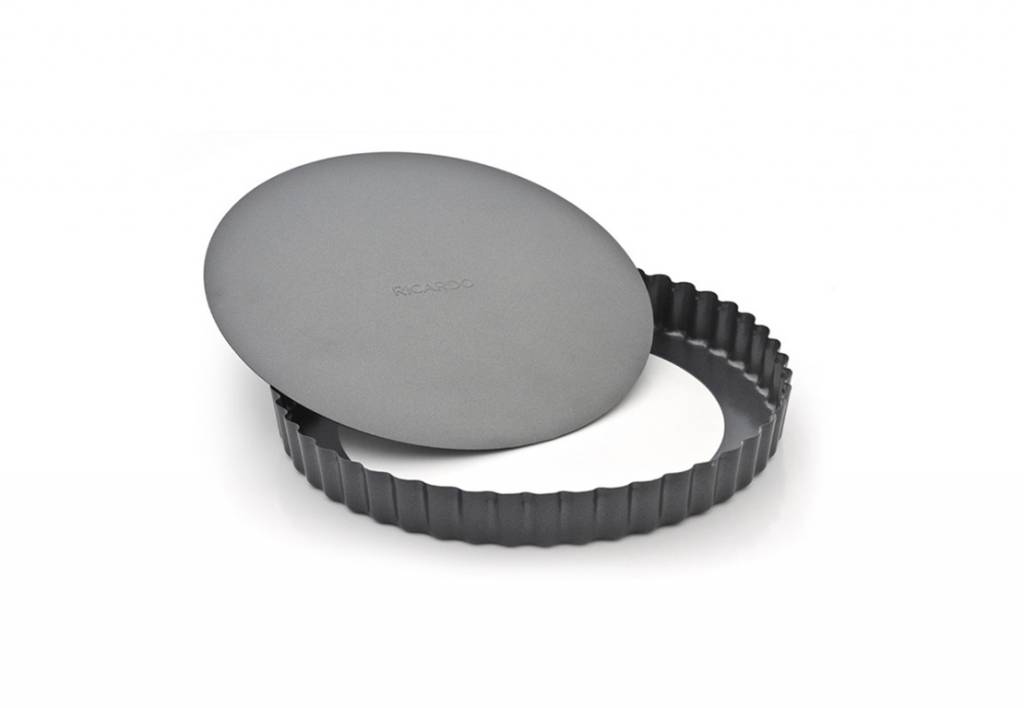 This round tart pan is perfect for baking both savoury and sweet tarts. The dark metal creates a crispy crust and the removable bottom allows for easy unmolding and cleaning.
16.99 $
SHOP NOW