Preparation
In a bowl, combine the water and honey. Set aside.

In a large bowl with a wooden spoon or in a stand mixer (using the dough hook), combine the flour, yeast, and salt. Add the water mixture and stir into a soft ball. Knead the dough for about 3 minutes on a floured work surface or in the stand mixer.

Place the dough in a clean and lightly oiled bowl, turning it to coat with the oil. Cover the bowl with a damp cloth and leave in a warm and moist place, for about 1 hour or until the dough has doubled in volume.
Freezing
Line a baking sheet with parchment paper.

Cut the dough into five pieces. On a floured work surface, roll out the dough into about 23-cm (9-inch) disks. The dough will shrink slightly upon freezing. Layer the pizza dough on the baking sheet, placing a sheet of parchment paper between each crust. Cover and freeze for 4 hours or overnight. Transfer the crusts in a large sealable plastic bag.

For cooking and topping ideas, see Chicken and Cilantro Pizza, and Bell Pepper and Capicollo Pizza.
To help you with this recipe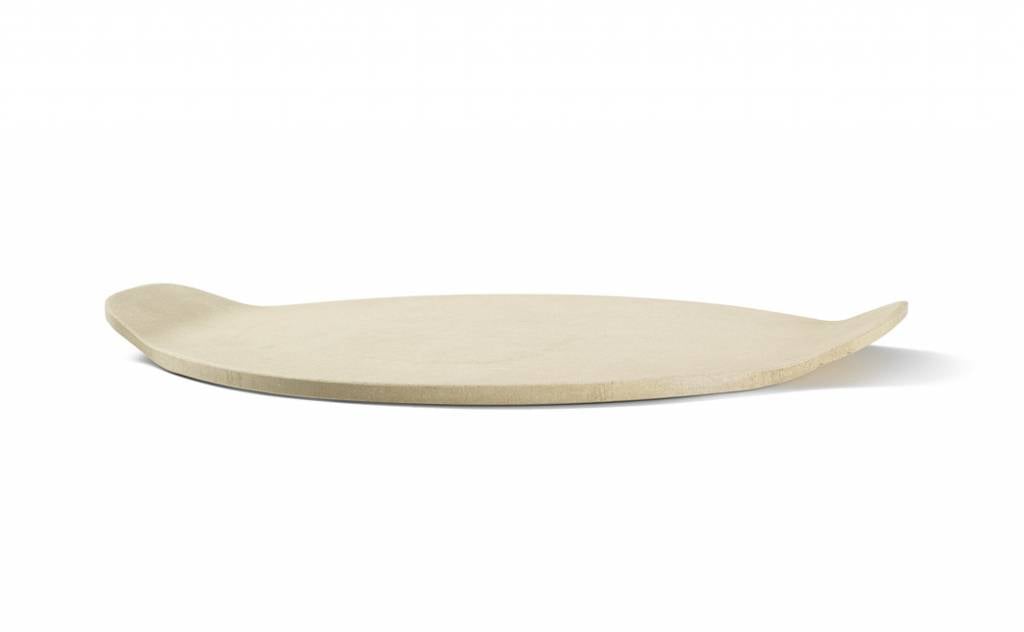 This thick pizza stone can be used in the oven or directly on the barbecue. Convenient built-in handles allow for easy transport to the table.
39.99 $
SHOP NOW