Preparation
In a food processor, crumble bread, pulsing a few seconds at a time. Set aside in a bowl.

On a work surface, lightly flatten each pork chop with a meat tenderizer. With a fork, prick meat several times on each side and cut through fat around chop a few times to prevent the slice from curving while cooking. Set aside on a plate. Season with salt and pepper.

Place flour in a shallow bowl and eggs in a second bowl.

Preheat oil in the deep fryer to 180 °C (350 °F). Line a baking sheet with paper towel.

Dredge chops in flour and shake to remove any excess. Dip in beaten eggs and let drain. Press into breadcrumbs to coat well. Set aside.

Fry 2 slices at a time in oil for about 4 minutes or until meat is cooked. Drain on the baking sheet. Cut into 2.5-cm (1-inch) thick slices. Serve immediately and drizzle meat with tonkatsu sauce. Serve with rice and thinly sliced green cabbage.
Note
To make tonkatsu pork into sandwiches, substitute chops for pork tenderloin. The size and tenderness of the tenderloin are ideal. Dip breaded and fried pork in tonkatsu sauce and place between two slices of white sandwich bread. Remove crust with a knife. Cut sandwich into three equal rectangles and place them on a plate, side by side, cut side up.
To help you with this recipe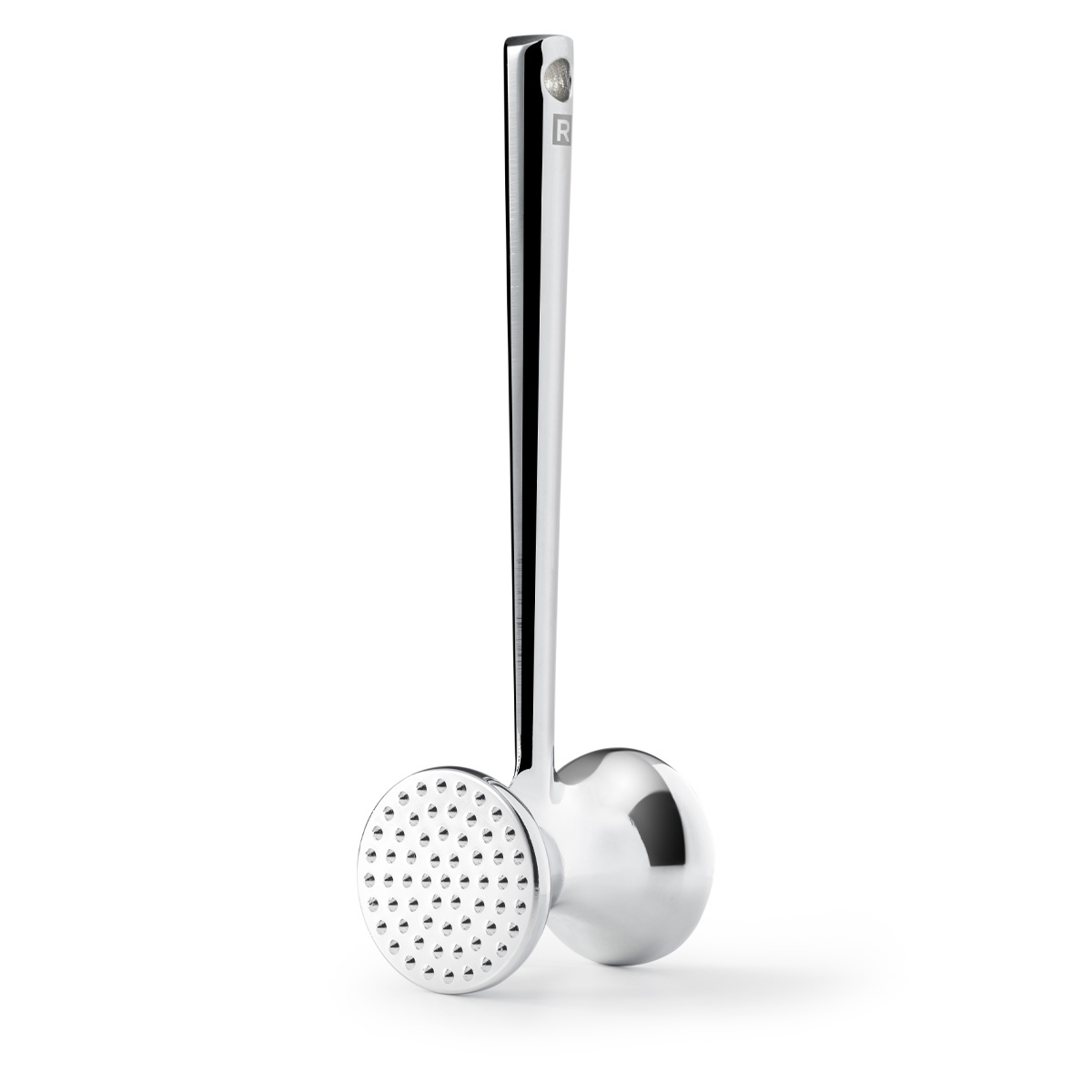 This practical two-sided tool is made of chrome aluminum. The smooth side is used to pound and flatten meat to your preferred thinness, allowing for even cooking. The textured side, with spikes, is used to tenderize meat or poke tiny holes for easy flavour infusion.
22.99 $
SHOP NOW